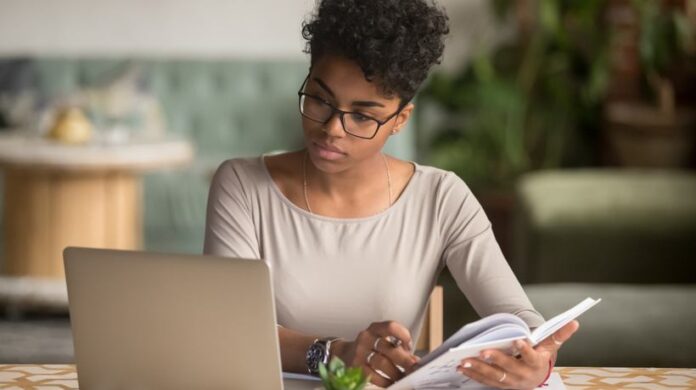 Article authored by: Mr. Shourie Chatterji, Chief Digital Officer, Schoolnet India
Digital education in India is booming. In many areas of India, where schools and colleges tend to be located far away, students avoid enrolling because of the cost, time, and difficulty of doing so. However, online education helps them achieve the same goals with ease by studying at a time that is convenient for them, and all from the comfort of their homes! Top online education providers also offer digital learning solutions for schools. 
Online education is the classroom of the future, helping those who have full-time jobs to achieve their goals. They can also study when their schedules do not interfere with their existing jobs.
While online, distance learners attend virtual lectures, chat with other students, ask professors questions, take virtual exams, conduct research, and much more. But why has online learning expanded so quickly?
Here are 10 key benefits of digital education in India:
1) Study from any location, at any time.
One of the most attractive advantages of online education for students is the ability to access class materials and submit work online.
2) Instantly access old lectures
During a lecture, it's easy for the mind to wander. In a 45-minute class session, students typically lose focus five times. However, in many online programmes, students can rewind the audio or video or read the transcript that comes with the lecture.
3) Speaking up becomes easy.
One of the biggest reasons students prefer online education is that it is more comfortable for them. A traditional classroom is an area where students are expected to speak up, it can cause great anxiety. With online education, students can share ideas easily and comfortably, with no one judging them or expecting them to do anything.
4) Open to discussions
Digital education in India has allowed many students to find the courage and confidence to speak in class. In online education, students can think and discuss as much as they want before they have to speak to the class. This can lead to better preparedness and more eloquent presentations.
5) Emphasis on ideas
With the help of modern-day technology, the entire world is at our fingertips. Online classes are effective in communicating with people from distant places. With 93% of communication being non-verbal, digital content in education eliminates the need to worry about appearances. The classroom of the future is all about ideas and not about physical judgments.
6) Group communication
When communicating with your online classmates, students discuss the tasks. They can also schedule daily classes in a way that is convenient for everyone. Virtual communication through chats, email and more are the biggest advantages of distance learning.
ALSO READ : TimesPro collaborates with MICA to launch new-age education programmes
7) Adaptable learning schedule
While some online programmes are organised in the same fashion as campus programmes, many have taken advantage of the flexibility that the Internet offers. Lectures tend to be broken down into smaller segments that can be watched at the student's convenience. This is one advantage that digital learning solutions for schools offer.
8) Cost
Digital content in education is much cheaper than a traditional college course. Students don't have to pay for commuting, parking, lab fees, or boarding costs. Now, imagine the cost savings of students living in Shimla, but going to a college in Mumbai.
Top Mobile Apps Development Courses
More Courses With Certification
9) Diversity
Online courses give distance students a unique opportunity to interact with experts from around the world and learn from their perspectives. Students can take courses from teachers who are not limited to the students' immediate vicinity. Students can also interact with other students from diverse cultures.
10) Instructor availability
Online learning platforms enable professors to engage with students outside of class time, creating a more collaborative and interactive learning environment. In contrast to traditional classroom-based courses, digital content in education allows the professor to interact with the student community as a whole, rather than one-on-one. Online professors can post assignments, answer questions, and participate in online discussions with students at any time.
The classroom of the future has evolved into a viable option for students looking to further their education at their own pace. Online classes also allow for students to complete a degree that they may have started but were unable to complete due to issues such as family and work obligations. This is a wonderful opportunity for people to continue their education further, without having to leave their homes or jobs. Digital learning solutions for schools are also a boon for many students who prefer to learn from the comforts of their homes.
To compete with online education, schools are adopting digital technology too. Interactive digital boards for the classroom are becoming common. Every day, teachers rely on these smart boards to support their lessons. Using a digital board in the classroom is as simple as connecting your computer. An image of the computer screen is displayed on the interactive board, where the board offers touch screen capabilities. The digital board for the classroom allows the user to click on buttons, highlight text, and drop and drag items right from the computer screen display.
Distance learning, like traditional education, will never go away. It is necessary to provide a creative, flexible learning environment that allows students to learn effectively. Online enrolment is increasing every year, as crores and crores of students are discovering its numerous benefits.
Visit EasyShiksha for new updates.