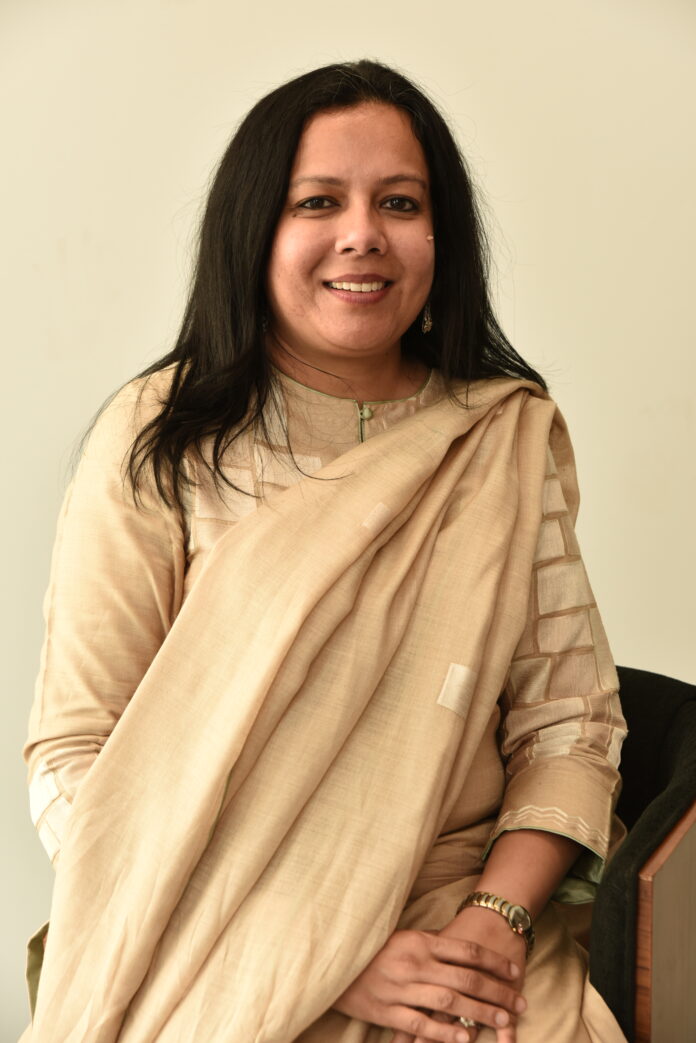 What are your thoughts on skill based courses in India? Is there any gap that is witnessed?
The conventional Indian education system is largely focused on textbook learning and academic study and often, the knowledge acquired by students in this academic setting is obsolete, or irrelevant to the work environment. However, with the economy growing at a brisk pace, the demand for skilled workers continues to grow.
Driven by rapid globalization and technological developments, the very definition of 'skill' is changing day by day. Skills no longer refer to just technical abilities, they have come to encompass a broader canvas, one in which attributes such as curiosity, imagination, resilience, creative expression, and design thinking are equally valued.
Traditionally, higher education or regular courses involve gaining the necessary theoretical knowledge, but jobs today demand more than that – practical application is becoming equally if not more important to employers. The consequence is that employers need to bridge the gap by investing in training and skilling initiatives. 
Empower your team. Lead the industry
Get a subscription to a library of online courses and digital learning tools for your organization with EasyShiksha
Request Now
Please share some light on the new age courses that are in demand currently
It has been observed that to prepare a future-ready workforce, people should be able to think creatively and work towards developing new products and services, new jobs, new processes and methods. Hence, India's education program options and curricula for higher education will need alteration to include a diversity of subjects that can eventually open up untapped avenues for India's burgeoning workforce.
Design: Fields such as design present some of the most exciting opportunities for young people to develop new and exciting creative skill-based careers. This booming potential in the field of design—that is projected to grow to a whopping ₹18,000 crores by 2020—is driven by the growth of digital marketing and the advertising industry at large. As more and more people in India get online, the need for marketers to hire graphic designers, brand and packaging designers, web designers, and product designers will soar.
Gaming: India is a ripe market for the gaming industry because of its high rate of internet penetration and extremely young population. The Boston Consulting Group and Sequoia's research on India's mobile gaming sector revealed that India has close to 300 million mobile game players and that the market is currently estimated at a staggering $1.8-billion. Given that there are currently only a little over 15,000 people employed in the Indian game development industry, the potential for employment is high. From game art designers to animators and game testers, the opportunities in this field are plenty.
Visual Effects and Animation: With the rise in technology, a career in animation and visual effects has become one of the most sought-after career options these days. The animation industry is for visual and graphic artists. A career in animation is an amalgamation of the entertainment and technology industries. Animation deals with the production, designing, and drawing, layout of graphics and multimedia videos. Well-qualified animation professionals are in high demand today. Apart from the films and television industry, there is a great need for animation in the business, sales, engineering, education, and advertising sectors.
Important Announcement – EasyShiksha has now started Online Internship Program "Ab India Sikhega Ghar Se"
Can students pursue a successful career in these offbeat courses? Is there a scope abroad as well?
Equipping oneself with relevant, unique, evolving, and out-of-the-box skills is thus, an important aspect for young graduates aiming to start their own business or land a secure job. As parents, education institutions, and the government are now motivating the youngsters to walk an extra mile, think of new ideas, and explore new career routes, students have gathered the confidence and courage to pursue their interests. Traditionally, there has been an affinity for academic streams and careers in the field of engineering, medicine, accounts, MBA etc. However, owing to the rapid technological advancements in the world, the demand for unconventional, creative opportunities is increasing day by day, enabling creative individuals to convert their passion and interests into fulfilling careers. Product Design and Management, Game Art & Design, Interior Design, Advertising, Content Management, Hospitality, Tourism, Photography etc. are just a few examples of the same.
In the modern world, this notion is a myth that now stands debunked. Global market leaders like Philips, Adidas, Adobe, Ashok Leyland, Future group, GE Healthcare, General Motors, Myntra, Godrej Industries, and Hindustan Unilever are constantly hunting for professionals with expertise in the offbeat arena.
Please share some thoughts on the education system in India? Opportunities and challenges.
According to a study by the Associated Chambers of Commerce and Industry of India (ASSOCHAM), only 20 percent of the five million students who graduate every year get employment. Many are simply unemployable, because they either lack the requisite skills, or the knowledge to do the job. Often, the knowledge acquired by students in an academic setting is obsolete, or irrelevant to the work environment. The rapid economic growth in the country is creating an enormous demand for skilled manpower. This growing requirement can only be fulfilled by education institutions preparing students to be future-ready. Many schools and colleges have redesigned their curriculum to adopt an industry-first approach. Students are now gaining theoretical knowledge as well as advancing their skill-set. They are not only trained to be strong on the theory front. The motive is to imbue in them qualities like critical thinking, analytical skills, creativity and problem-solving, among others.
The recent years have also seen a shift in hiring from a degree-based approach to a 'skill-based approach'. Through this approach, core skills get precedence over degrees. As per the Future of Work Trends 2022 Report, 69 per cent of companies are now holding an individual's curiosity and willingness to learn in higher regard than their degree and experience. This paradigm shift in hiring practices erases barriers for employees who are keen to learn, thus, increasing the talent pool in organizations.
Top Software Engineering Courses
Any thoughts on the Budget of 2022
The budget highlighted the importance of digital learning for students which has been affected due to prolonged closure of schools and colleges. To fulfill this loss of learning due to the pandemic, The FM announced One Class One TV channel programme to be expanded to 200 TV channels under PM e-vidya scheme to provide supplementary education to the rural students. The finance minister also mentioned setting up of foreign universities to offer courses on management, fin-tech, science, technology and mathematics. These announcements lay the groundwork for an employment-centric education ecosystem by establishing an API-based digital skilling platform (DESH-Stack e-portal) for skilling, upskilling, and reskilling youth to make them career-ready. The Government's vision for a future educational framework is consistent with that of the Indian ed-Tech sector and the education budget 2022 is aligned with the NEP 2020
ALSO READ: ACC Trust's DISHA initiative provides 100% placement with 102 job offers
Want to improve your skill visit: EasyShiksha