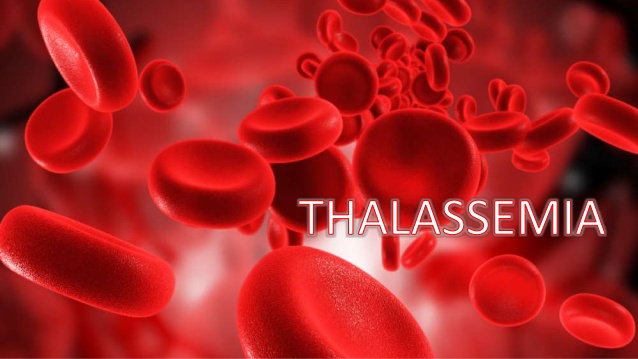 Tips for Healthy Living with Thalassemia | By Dr. Satish Kumar A, Senior Consultant Clinical Haematology, Columbia Asia Referral Hospital Yeshwanthpur
A healthy and balanced lifestyle is important for everyone. For people with thalassemia, it is particularly important to know that a healthy lifestyle includes managing the disorder, as well as making healthy choices. Hence it is very crucial to follow and manage certain health choices for people suffering from thalassemia.
Important Announcement – EasyShiksha has now started Online Internship Program "Ab India Sikhega Ghar Se" during this lockdown.
Thalassemia results in excessive destruction of red blood cells and leads to anaemia. Anaemia is a condition in which your body doesn't have enough healthy red blood cells. Thalassemia major is inherited, meaning both of your parents must be a carrier of the disorder. It is caused by either a genetic mutation or a deletion of some key gene fragments.

Important Announcement – EasyShiksha has now started Online Internship Program "Ab India Sikhega Ghar Se"

Thalassemia is a disorder that can be managed with blood transfusions, bone marrow transplant and therapy. A person with thalassemia will require medical care on a regular basis. If a doctor has prescribed either blood transfusions or chelation therapy, the most important thing a person with thalassemia can do is stick to their transfusion and chelation schedules in order to prevent severe anaemia and possible organ damage from iron overload.
Healthy Choices for People Living with Thalassemia
The healthy choices for a person living with thalassemia should include the following: –
Getting regular vaccines
Vaccines are crucial to prevent many serious infections. Children and adults with thalassemia should get all recommended vaccinations. People with thalassemia are considered high risk for certain infections and should follow a special vaccination scheduled by the treating doctor.
Top Software Engineering Courses
Nutrition foods are key
Eating nutritious foods is important for everyone to maintain a healthy lifestyle. A diet that is high in fruits and vegetables and low in fats is ideal for gaining the essential nutrients. For people living with thalassemia as too much iron may build up in the blood, foods high in iron may need to be limited. Iron is found in meat, fish, cereal and some vegetables. Persons with thalassemia should discuss with their doctor whether or not they should limit the amount of iron intake in their diet.
Engaging in regular exercise and physical activities
Exercise is part of an overall healthy lifestyle and helps lead to better health outcomes. However few people with thalassemia may have trouble participating in vigorous forms of exercise and many people with thalassemia can participate in moderate physical activities including biking, running, and walking. If a person with thalassemia has problems with their joints, there are many kinds of low-impact activities to choose from including yoga, swimming, or water aerobics. If you have thalassemia, you should discuss with your doctor the level of exercise that would be best for you. Patients with thalassaemia should have a quality of life and range of life experiences as much like others. There is no reason to prevent patients from engaging in physical activity and exercise to the limits of what they are capable of, unless there is a precise secondary medical condition.
Maintaining a good support system
Having warm, supportive relationships is an important part of life. Friends, including co-workers, classmates, and family members support in managing thalassemia in the form of offering a ride to the transfusion center, gentle reminders about your chelation schedule, etc. and coping with stress of daily life is very essential. At this phase of life people will always look for emotional support from the people they are close to and it will help them become stronger and overcome difficulties and negative feelings.
Empower your team. Lead the industry
Get a subscription to a library of online courses and digital learning tools for your organization with EasyShiksha
Request Now
In addition, if you have thalassemia or know someone in your family with thalassemia, genetic counselling is recommended prior to any pregnancy so that you and your partner can be informed of risk of having a child with thalassemia. Alcohol consumption and cigarette smoking should be avoided. Coping with thalassemia, for self or your child, can be challenging. Don't hesitate to ask for help. If you have questions or would like guidance, talk to a member of your health care team. Doctors will be the best to advice further on how your treatments can help improve your quality of life or increase your lifespan.
For more information related to technology, visit: HawksCode and EasyShiksha
ALSO READ: tips-to-not-lose-money-at-online-casinos
Get Course: Robo-Advisors-Provided-By-FinTech-School