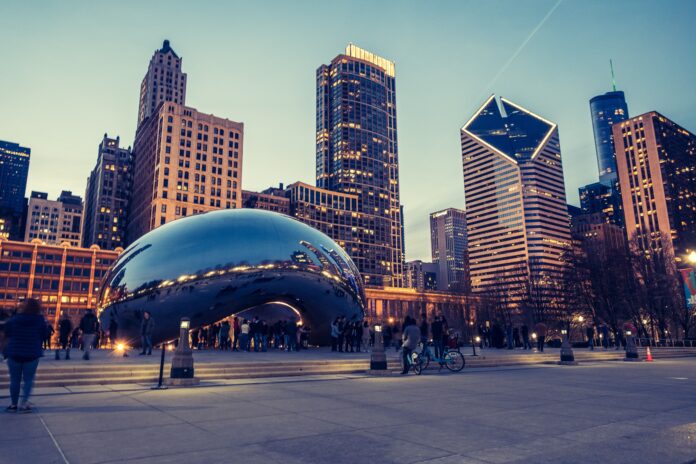 With its world-renowned universities, diverse culture, and abundant opportunities, the United States continues to attract students from all around the globe. Indian students, in particular, have been choosing the US for pursuing higher education due to its excellent academic programs and career prospects. The cost of living and tuition fees in the US can be expensive, but there are affordable cities that offer quality education and a welcoming atmosphere for international students. If you're an Indian student planning to study in the US, it's essential to consider cities that offer a welcoming environment, quality education, and a thriving Indian community. Here are some of the best cities in the US for Indian students.
ALSO READ: Rukmini Mundhara from Orchids The International School, BTM scores 96.80% in CBSE 12th Board Exams
Tucson, Arizona
The city of Tucson, located in southern Arizona, offers affordable cities for Indian students. The average rent for a one-bedroom apartment is $937/month, and the average cost of groceries is $278/month.
Tucson is home to the University of Arizona, which has a diverse student body and offers over 300 undergraduate and graduate programs. The university has a strong focus on research and is well-known for its programs in engineering, business, and medicine.
The city also has a vibrant cultural scene, with a thriving arts community and numerous museums and galleries. The Tucson Indian Center provides support and resources for the Indian community, and there are also several Indian restaurants and grocery stores in the area.
Overall, Tucson offers a great balance of affordable living and quality education, making it a great option for Indian students looking to study in the US.
Austin, Texas
Austin is known for its vibrant music scene, delicious food, and warm weather. The city is also home to some of the best universities in the country, including the University of Texas at Austin, which is ranked among the top 50 universities in the world. The cost of living in Austin is relatively low compared to other major cities in the US, with an average monthly rent of $1,200 for a one-bedroom apartment. The city also has a large Indian community, with plenty of Indian restaurants and cultural events throughout the year.
Raleigh, North Carolina
Raleigh is a growing city that offers a high quality of life and affordable cost of living. The city is home to top universities such as North Carolina State University and Duke University, which are renowned for their academic excellence. The average monthly rent in Raleigh is around $1,000 for a one-bedroom apartment, making it one of the most affordable cities in the US. The city also has a diverse and welcoming community, with plenty of opportunities to get involved in cultural events and activities.
Pittsburgh, Pennsylvania
Pittsburgh may not be as well-known as some of the other cities on this list, but it offers a great combination of affordability and quality of life. The city is home to top universities such as Carnegie Mellon University and the University of Pittsburgh, which are known for their excellent research programs. The average monthly rent in Pittsburgh is around $900 for a one-bedroom apartment, making it one of the most affordable cities in the US. Pittsburgh also has a thriving arts and culture scene, with plenty of museums, galleries, and theaters to explore.
In conclusion, studying in the US can be a dream come true for many Indian students. While tuition fees can be high, there are many affordable cities that provide quality education and a comfortable living experience. From the bustling city of Houston to the vibrant cultural scene of Tucson, these cities offer a diverse student body, great opportunities for personal and professional growth, and a chance to experience the American way of life. By choosing one such city, Indian students can fulfill their academic goals and have an unforgettable experience studying in the US.
This year educate yourself and develop your career with EasyShiksha