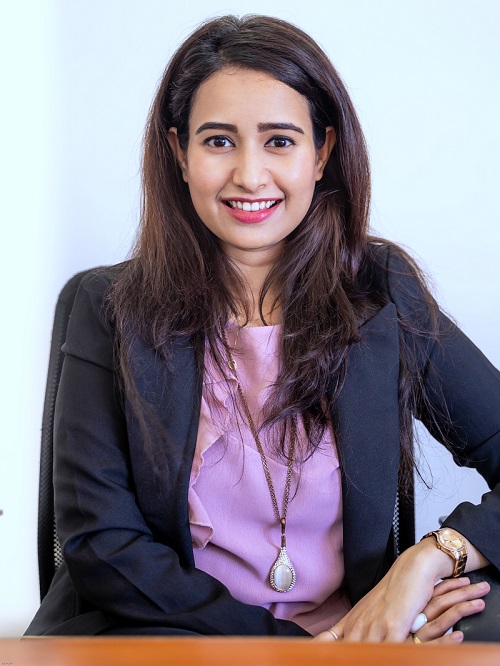 While the world is scared of the pandemic, COVID 19, there is stress, anxiety, and uncertainty of the future, how can we look pass that and turn our fears into productivity?
Face your fears
We as human beings, we love to grow, but growth comes with challenges. With challenges come fears. Fear that dominates our mind, most of us don't want to face the fear. Either we give up that dream, never start or scared to attempt it.  Fear is important but fear should not be dominating us. How can we look pass the fear, a simple solution is trying out the things that take you closer to your goals, despite being scared.

Important Announcement – EasyShiksha has now started Online Internship Program "Ab India Sikhega Ghar Se"

Try this out, (Expert Tip)
Do one thing every day while you're home quarantined, act on what scares you and takes you closer to achieving your goals, it's scientifically proven to help you grow.
It can be as simple as forming good habits, for example clean and healthy eating, if you want to stay healthy and fit, start from discarding oily and junk food, include more of fresh fruits and vegetables. Take it slow but start with the habit, the process of making any change should be enjoyable. The psychology of the human mind is driven towards pleasure, so make it fun, that change will last and become a good habit. Once you overcome the fear, the path leads you to immense growth.
How can you turn your fears into productivity? 
Especially during the COVID 19 crises, it's important to stay away from the negativity on social media, and people around, which may disturb the situation in your environment and mess up with your mind, which you absolutely don't want now.
Understand the situation, know enough facts, stay aware of the crisis and practice safety measures. The most important one is, not to react to everything that you read or watch on social media, make sure those are from experts and you have enough facts about that.
Top Software Engineering Courses
Taking action despite fear will help you manage this situation really well.
Susan Jeffery in her book Feel the fear and do it anyway mentions 5 truths about fear
TRUTH 1: The fear will never go away as long as I continue to grow.
TRUTH 2: The only way to get rid of the fear of doing something is to go out and do it.
TRUTH 3: The only way to feel better about myself is to go out and do it.
TRUTH 4: Not only I am going to experience fear whenever I am on unfamiliar territory, but so is everyone else.
TRUTH 5: Pushing through fear is less frightening than living with the underlying fear that comes from a feeling of helplessness. Understand these truths, and take action despite fear.
If you don't face your fear, you will be living with it, it's worse than being caged, the guilt of not doing enough will act as a poison.
Nelson Mandela said
*Resentment is like drinking poison and then hoping it will kill your enemies."
Try this out (exercise)
Jot down the consequences of not taking action, because you're scared, doubtful, not confident, or anxious.
Now write down what happens when you take action, despite the fear. Write what you can achieve and how it makes you feel.
If you can take action despite the fear, I'm quite sure you can turn your day productive. You get more clarity, be more committed in accomplishing that task at hand, cracking that deal, achieving that goal of yours or speaking to a family member you had an argument with.
Being more productive involves your mind being more focused. With constant negativity around it's impossible for you to become productive. So clear the negatives, read and watch that is positive and empowering to turn your day productive.
As you continue doing every day, your productivity steps up. You can use this time to accomplish your short term goals while developing good habits for yourself.
Make sure you spend time with family and friends and build great relationships with them.
Start reading, allocate some time towards reading what interests you, which helps you grow mentally and emotionally. You may even learn a skill if you wish.
Remember the time we have now, will never come back again. You cannot clone today, the same hour, same date or same day will not happen again. So don't waste it away being scared, make the most of it.  Stay home, stay safe everyone.
About the Author
Iffat Khan is an Author, Ted Speaker, Breakfree Coach and an International Speaker and influencer. She's worked with over 100000 people in different countries globally to impact their business and life. She is on a mission to impact a million people break free and live their life according to their desire.
For information related to technology, visit HawksCode and EasyShiksha
Empower your team. Lead the industry
Get a subscription to a library of online courses and digital learning tools for your organization with EasyShiksha
Request Now
ALSO READ: interview-with-mr-srinivasa-addepalli-founder-ceo-globalgyan
Get Course: Practical-Project-Management-for-Managers-and-First-Time-PMs