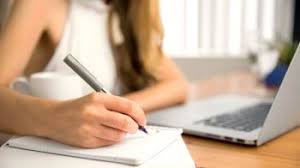 Guntur 26th August 2022 :  Vignan Online the e-learning arm of Vignan Foundation for Science, Technology, and Research (Deemed-to-be-University), one of the leading higher education institutions in Andhra Pradesh and Telangana has launched MCA and BCA programs for learners for this academic session. Under the MCA program, advanced certification courses will be offered in full stack development, artificial intelligence, machine learning, and cloud computing.
Master of Computer Application is a 2-year postgraduate degree program, offering electives in Computer Science and IT, Data Science and Cyber Security whereas Bachelor of Computer Application offers electives in Computer Science and IT, Data Science and Cloud Computing.
The programs are designed to meet the growing demand for skilled professionals in the fields of computer science and information technology. Since the data science sector is among the fastest-growing industries, technology professionals with experience in computer science, applications, and data science are in high demand. The programs equip learners with the required knowledge, abilities, and understanding they need to succeed and remain relevant in the ever changing competitive world. Students pursuing these programs will have the privilege to learn at their own pace in online mode from world-class professional faculties.
During the program, learners will acquire in-depth knowledge and practical experience in programming, software engineering, web technologies, database management systems, etc. Additionally, they will gain an in-depth knowledge of all necessary technological tools, such as SQL, NumPy, Matplotlib, and Python. Industry-standard topics and elements of cyber security are covered in the cyber security elective.
Various programming languages are covered in the program so that learners can develop applications more quickly and efficiently. As a result of the world-class curriculum, an individual will develop the application skills and abilities that will help them establish a career in the software industry.
ALSO READ : Jackett raises US$1m seed funding to build the world's most powerful education assessment platform
According to Srikant Nandigam, CEO of Vignan Online "Our newly introduced MCA and BCA programs provide learners with the latest technological advancements that prepare them for careers in this thriving industry. As a result of these programs, we hope learners will gain a solid foundation in computer technology, artificial intelligence, machine learning, data science, and cyber security, which will enable them to pursue successful careers in these fields in the future".
Launched in January 2022, Vignan Online offers UGC recognized BBA & MBA programs catering to the needs of new-age learners across the globe. The BBA program includes electives in finance, human resource management, and marketing for UG learners.  The three-year duration of these programs is supplemented by weekend online classes for working professionals and remote learners.
For MBA learners, Vignan offers a wide range of courses in HR, Finance, Marketing, and Operations. The advanced certification include strategy and leadership courses under HR; financial markets, fintech, investment banking & equity research, and banking courses under the finance elective.
In the online MBA program in marketing, students can choose from digital marketing and E-Commerce, Data science & analytics, and advertising & branding.
Under operations, Vignan Online provides advanced certification in logistics & supply chain management and project management. The duration of these programs is 2 years with the convenience of weekend online classes for remote learners and working professionals.
About Vignan Foundation for Science Technology and Research (Deemed-to-be University):
Incepted in 1977, Vignan (Deemed-to-be-University) is situated in Guntur, Andhra Pradesh. It is the brainchild of Dr. L Rathaiah, Chairman, Vignan Group of Institutions. The Group carries a legacy of over 45 years in the states of Andhra Pradesh and Telangana and has been providing on-campus UG, PG and PhD programmes. Known for its ethical and moral standards, upliftment of the learners and first time engineers of the family, disciplined learning, committed faculty, state-of-the-art infrastructure and excellent placement record, Vignan has been providing quality education in a diverse and academically inspiring environment. Vignan has become instrumental not only in shaping the future of the learners, making them job-ready but also helping in their overall development, and being successful citizens.
Visit EasyShiksha for skill development courses.