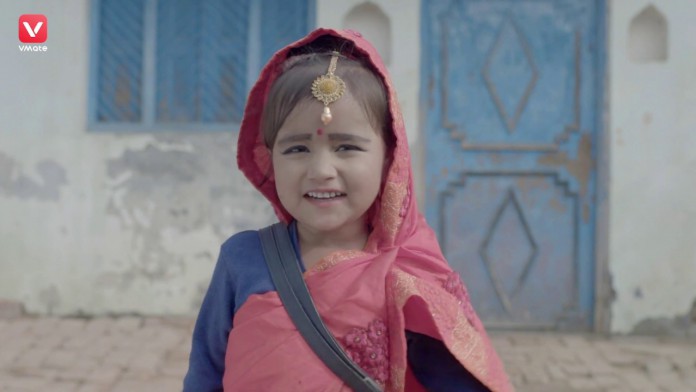 A real-life fairy tale in making
Talent is not restricted by age, gender or any other aspect of human life. Naina- a 4- year-old small wonder from UP has been winning hearts of thousands with her gifted acting abilities and already has 4 lac followers on VMate.
The story of Naina is nothing short of a fairy tale. She lost her mother at a tender age of 1 and remaining family members were unable to take care of her. Her extended family stepped in to take care of her and her life turned for the better.
Along with her elder sister, her partner in crime, they use VMate's easy video editing tools for creating really amazing videos. The cute actress melts the heart of viewers with her heart-warming acting skills and lovable antics. Blessed with loving foster parents she has become the star on VMate and her locality.
Watch her story here: