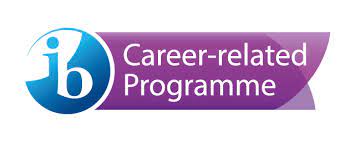 ·         The day-long event that witnessed the participation of more than 270 school leaders, educators and industry professionals
· The IB has made its way to 5,500 schools in 160 countries for its various programmes
· In addition to over 270 academic leaders, 500+ viewers including parents, students, and school representatives attended the event online from around the world
New Delhi, 17th October 2023: To raise awareness about the new age career programmes for Grade 11 and Grade 12 students, the World Academy of Career Programmes (WACP) and International Baccalaureate (IB) conducted the School Leaders Summit, IBCP Confluence 2023. The day-long event that witnessed the participation of more than 270 school leaders, educators and industry professionals took place here at the Roseate House, Aerocity. The summit themed 'The IB advantage for the new era of education' provided a platform to gain insight into the Career-related Programme to make their students industry-ready.
The International Baccalaureate's Career-related Programme (CP), globally recognised for its excellence, allows students to specialise in various professional sectors, including those provided by WACP as a recognised CRS provider. The annual School Leaders Summit showcased educational best practices with the participation of distinguished school heads and university leadership teams in various panel discussions throughout the event.
ALSO READ: 1-month-old baby from Africa suffering from Complex Congenital Heart Disease gets a new lease of life at Paras Health, Gurugram
The event commenced with the keynote address by HaifBannayan, Global Director for Business Development at the IB. Subsequently, IB Executive Leadership, Dr. Anton Béguin, Chief Education Officershared on the future of professional programmes, and Dr. Amy Parker-Dixon, Director of Marketing and Communications, highlighted the advantages of the Career-related Programme for student advancement. Captain Rohit Sen Bajaj, School Director at Pathways SchoolGurgaon, enlightened the audience about the need for a robust professional programme in high schools. Next, a panel discussion was held on the role of IBCP in empowering student choices and making them career-ready. The panelists, who included experts from the education and industry sectors, discussed the importance of career guidance to help students discover their passionsand how parents can support their children in making informed career decisions.
HaifBannayan, Global Director Business Developmentsaid, "The IB has made its way to 5,500 schools in 160 countries for its various programmes. Today we have gathered to recognise the transformative power of education through the IB and WACP's career-related programmes. It is a pleasure working with WACP who have supported the growth of the IBCP. The curriculum prepares students to thrive in the 21st century. In a world where asking the right questions is as important as discovering the answers, the IBCP nurtures critical thinking and flexibility in students across disciplinary, cultural, and national boundaries."
Dr. Anton Béguin, Chief Education Officerenlightened attendees with a detailed breakdown of the IB Career-related Programme. Elaborating on the framework, Dr.Béguin said, "The framework includes 3 components: Career-related Stud, DP subjects and Core Subjects that encompass personal and professional skills, service learning, reflective project, and language development. The framework is meticulously designed to offer students numerous benefits such as a mix of theoretical and practical skills, flexibility to cater to diverse students' needs, recognition in several universities, and preparation for the world of work. It is encouraging to see that CP adoption by schools around the world has climbed steadily during 2018-2023."

During the second half, a session on strategies for onboarding and school success was delivered where Ronit Bhat, IBCP Coordinator of Childrens Academy and Manan Choksi, Executive Director for the UDGAM School for Children shared insights on how their schools took steps for a successful implementation of IBCP. This was followed by a panel discussion on the theme "From Classroom to Career: IBCP's Role in Bridging Education and Profession," featuring a diverse panel of school leaders, government authorities, higher education leaders, and IB experts.
The panel discussion, "Building Bridges with Higher Education Institutions," was very informative and engaging. It featured university leaders from Masters Union, Shoolini University, Vinayaka Mission Law School, Vishwakarma University, Access Michigan Colleges Alliance (USA) and Association of Indian Universities. The discussion reinforced the IBCP as the first step towards the integration of schools and universities, and universities and industries. All panel discussions were followed by a Q&A session where different participating school representatives' queries were addressed.
Dr.Amy Parker-Dixon, Director of Marketing and Communications at the IB shared, "The IBCP is a unique option for students, particularly those interested in specific careers. It is a strong academic programme as it allows students to explore different career options, especially if they have a focus on business, artificial intelligence, sports management, or event management. Another unique aspect of a career-related programme is that it is very well recognised by universities globally. This allows students to progress through both: attending university as well as a career of their choice."
In addition to over 270 academic leaders, 500+ viewers including parents, students, and school representatives attended the event online from around the world including Bahrain, Australia, Switzerland, China, Pakistan, Nepal, and the USA. 
This year educate yourself and develop your career with EasyShiksha