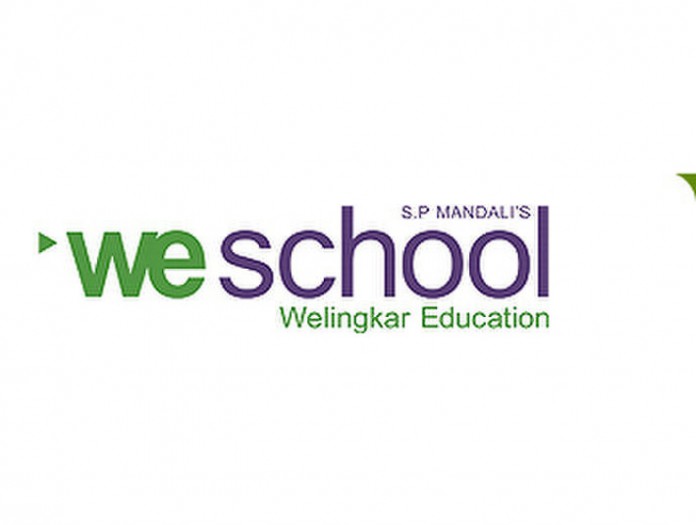 Mumbai, 19th July 2022: S.P. Mandali's Prin. L. N. Welingkar Institute of Management Development and Research (WeSchool), was recently ranked 68th among the top 100 management institutes in India for the year 2022. The institute climbed four positions from the previous year based on parameters such as "Teaching, Learning and Resources", "Research and Professional Practices", "Graduation Outcomes", "Outreach and Inclusivity", and "Perception". The ranking is based on an overall score of 46.76 announced by the NIRF ranking system which was the result of the scores attained by the institution in different parameters and weightage categories of the NIRF. WeSchool is one of the few PGDM Institutes in the Top 100 which includes over 20 IIMs, IITs and NITs and over 25 University based management institutions.
WeSchool aims to nurture industry leaders and practitioners through inventive education that focuses on practical knowledge for the future workforce. With the VUCA environment across the globe, WeSchool has designed its programs by nurturing innovation and entrepreneurial skills and imparting students with industry interactions and lectures. The institute's goal is to instil an understanding of the global socio-economic developments and integrate technology and innovation with management education in their students. The institute emphasizes the importance of entrepreneurship skills along with practical assignments and processes that nurture creativity and analytical discipline among students.
Acknowledging this honour and accreditation, Prof Dr Uday Salunkhe, Group Director, S. P. Mandali's WeSchool, said, "We are delighted to be recognized among the top 100 management institutes by the National Institutional Ranking Framework (NIRF) 2022. As a B-school, we have been at the forefront of nurturing the global citizens of tomorrow through various relevant and innovative courses along with implementation-based learning. We aim to provide our students with real-life business projects, and start-up ventures that also spur entrepreneurship skills while helping them grow. Our goal is to nurture talent, create future-ready innovators and develop leaders who walk the extra mile in bringing about a positive difference in society."
The National Institutional Ranking Framework (NIRF), is a ranking system established in the year 2015 under the mentorship of the Ministry of Education (MoE), and MHRD, which has created a ranking methodology for all the participatory educational institutions or universities in India in a common national ranking system, which announces proposed ranks for top participatory colleges/schools/institutions each year.
Also Read: Vignan Online hosts a webinar to discuss the impact of Data Science and Analytics on Business Management
About S.P. Mandali's Prin. L.N. Welingkar Institute of Management Development and Research (WeSchool):
Among India's top business schools, WeSchool is a pioneering management education institution with an emphasis on design-led innovative management education for shaping the vision and mission of global citizen leadership. WeSchool strongly believes in integrating the philosophy of 'leadership' and 'innovation', and nurtures students with a holistic view, with a coherent and strategic approach toward problem-solving. Keeping design and innovation at its core, WeSchool endeavours to provide newer avenues to students towards achieving excellence in all spheres of life and nurture them to become Global Citizen Leaders. WeSchool's philosophy is about using the collective wisdom of "WE" to nurture insightful thinking and inspire action-based leadership.
Visit EasyShiksha for skill development.