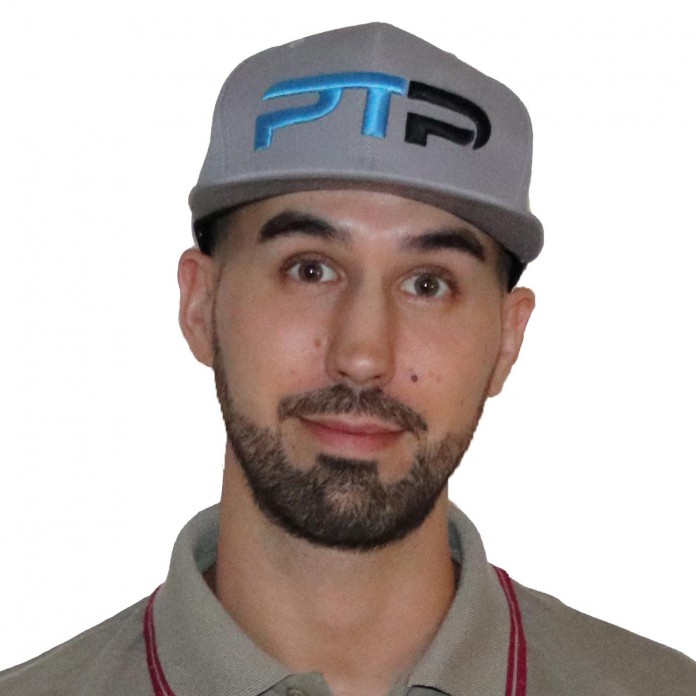 National Academy of Sports Medicine (NASM) is the industry leader in training and fitness certification programs in the U.S and 80 other countries worldwide. The agency has over three decades' experience, offering specialized training in general and advanced fitness programs. NASM uses a scientifically proven evidence-based training model that equips trainers with skill sets and expertise to help clients maximize training and fitness results.
As an agency registered under the National Commission for Certifying Agency (NCCA), NASM programs comply with the training standards. It offers a wide variety of training packages that will propel you to greater heights in your career as a personal coach. Tyler Read, a fitness expert with over seven years' experience, agrees that with a NASM certification, clients recognize your competency and get more value from your services.
That said! What exactly are your career options when you take a NASM certification program? Let's find out.
1. Personal Fitness Trainer
If you are hoping to have a career in health and wellness, NASM certification helps you to start on a high note with a solid foundation in the industry. Their comprehensive packages give you an option to either self-study exclusively or have a coach mentorship while self-studying.
Depending on the training package, you'll have access to several training materials that will equip you with the skills you need to launch your career. You'll be a step ahead of other fitness professionals. As you grow your skills, the certification can be a stepping stone to specialize in a specific area in health and fitness.
2. Corrective Exercise Specialist
A corrective exercise NASM certification enables you to help people with muscles and bones problems. Many people would love to be physically fit and indulge in sports or other activities with ease. But with lower back pain, weak knee, or ankle problems, they can't.
As a Corrective Exercise Specialist, your services revolve around helping others improve body posture, enhance balance, and promote body coordination. You identify the root cause of your clients' muscle misalignment and customize exercises to remedy these problems. The training activities enhance your clients' movement and minimize the possibility of further complications.
3. Performance Enhancement Specialist (PES)
The Performance Enhancement Specialist program with NASM offers you certification for life. This program is ideal for professionals working with sportspersons as you learn how to help athletes perform better.
With a PES certification, you can guide athletes through advanced routines to reach their potential. You are armed with modern practices and equipment to train athletes to achieve peak performance and meet their goals.
4. Certified Nutrition Coach
NASM nutrition certification provides you with quality information on nutrition to help people adopt and sustain a healthy lifestyle. You can offer coaching services to help people struggling with obesity or poor eating habits.
Important Announcement – EasyShiksha has now started Online Internship Program "Ab India Sikhega Ghar Se" during this lockdown.
Nutritional certification integrates behavioral changes to help you guide clients towards developing and maintaining healthy dietary habits. With the certification, you can accurately assess a client's needs and create viable long-term strategies to meet their day-to-today real-life struggles.
You'll also coach people on the strategies of breaking unhealthy habits.
5. Group Fitness Coach
This program allows you to offer personalized training in a group setting. You gain the skills to work with unique individuals with diverse training needs and produce the best results.
The program helps you choose the effective training methods and equipment that work best for either small or big groups. You'll be able to reach a bigger audience within a session, meet their varying needs, and earn more.
6. Behavior Change Specialist
The knowledge and tools you acquire from NASM behavior change certification enable you to assess your clients' behavior and motivational triggers. You can help them unlock their potential by breaking their mental barriers and meeting their goals.
Specialization in behavior change enables you to adjust your coaching methods to meet your client's needs. You can help clients adopt and maintain new behaviors. You can also guide them to break the defeating mentality and boost their self-esteem.
7. Weight Loss Coach
NASM weight loss certification is an excellent choice for those with a passion for helping others lose weight and maintain physical fitness.
You'll be able to help others integrate weight loss practices and adopt healthy nutritional habits into their lives. This specialization gives you an in-depth understanding of obesity, weight loss management strategies, and nutrition.
8.  Indoor Cycling Instructor
Being an indoor cycling instructor is a great way to move your training services to the next level. NASM's indoor cycling specialization teaches you to conduct classes in a safe environment using effective scientific proven methods.
You can develop an exciting ride program with great beats to fire up your team. The program enables you to develop training exercises that inspire your clients and motivate them to meet their goals through effective indoor cycling strategies.
9. Senior Fitness Coach
The older people grow, the more they strive to maintain an active lifestyle. It is the reason senior fitness coaching is always in demand. With NASM seniors fitness certification, you will be at the forefront, helping seniors stay active and maintain mobility.
This specialized program enables you to train seniors through systematic steps without interfering with their general wellbeing. You can help them develop a healthy and fulfilling lifestyle. Also, the certification allows you to modify training methods to meet the individual needs of each client.
10. Women's Fitness Coach
When you enroll for the Women's Fitness Certification with NASM, you acquire the skills to work with women across all ages. This specialization guides you in building training strategies that increase endurance, build strength, and empower women in self-defense.
You'll be able to design fitness programs that meet the unique training needs of women. You can help women struggling to achieve fitness goals by adjusting your training methods to suit their needs.
NASM has set high standards in training and fitness. Its Optimum Performance Training (OPD) system entails five progressive stages that enable an individual to build up their training and maximize productivity systematically.
You can enroll in a single training program or bundle them together for a better deal and a broader scope of study. Once you have enrolled, the next step is to study smart and pass the NCCA accredited exam.
NASM certification is the vehicle to help you reach your destination if health and fitness is your passion. With the prestigious accreditation, you'll be ahead of your competitors and build a trustworthy brand in the industry.
Tyler Read
Tyler Read is the owner of ptpioneer.com which is a website dedicated to helping people get started in the personal training industry. He helps people discover, study, and pass their fitness exams. Check out his free videos for the latest trends.
For information related to technology, visit HawksCode and EasyShiksha
Enroll Now – Become a Software Tester