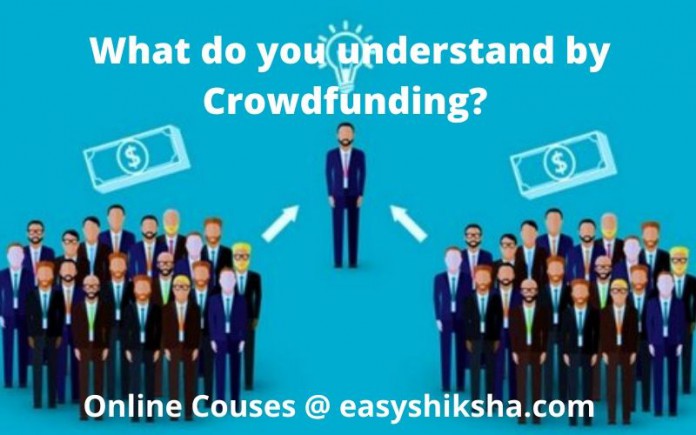 Crowdfunding is the capital that is raised by the effort of friends, family, Customer, and individual Investors. They try to approach groups that have a large number of members with the help of social media, crowdfunding platforms. They use their networks for wide reach and exposure. It is totally different from mainstream approaches to business finance. If we see the old style of generating funds for startups, people do make a business plan, do market research, & Prototype. After all these things, they pack up their idea and started explains it to the individual companies one by one. Their main focus was on banks, angel investors, and venture capital firms. In the old style, if you do not get an investor at the right time. It will become a time and money loss. If we think about the other face of crowdfunding, you will become an entrepreneur. Because of funding, you get a single platform to build, showcase, and share.
Kinds of Crowdfunding
There are so many types of fundraising ideas that are used for businesses at the time of startups. The idea behind all strategies is – "shop in the market by explaining their project". There are 3 mains kinds of crowdfunding are Donation-based, Rewards-based, & equity crowdfunding.
Donation- Based: In this type of crowdfunding there is no financial return to the investors and supports. Donation-based crowdfunding will take place in case of disaster relief, charities, nonprofits, and medical bills.



Top Software Engineering Courses



Reward Crowdfunding: In this type of funding, big companies will invest in your business in exchange for a "reward". The reward will be anything either in the form of a product or your services. It is a subset of Donation-based crowdfunding. Same as donation-based funding there is no security of return.
Equity-Based Crowdfunding: In this type of funding the investors will become part or owner of your business idea by providing funds for the execution of your business. They will share company profits in a particular ratio.
Get free Mock test series for Teaching, Banking, SSC, & Other Exam 2020
Benefits of Crowdfunding Online Courses
PR & Marketing of your business by social media, email, and other social platforms.
Reach to the number of investors with whom you can share and explain your campaign ideas.
Presentation yourself individual in the market and make history, traction, offerings, addressable market, etc.
The efficiency of your idea will be measured by the market by the crowdfunding process.
Crowdfunding Online Courses @ Easyshiksha
Easyshiksha provides online courses at national and international level. Candidates can purchase or take free courses on different topics at easyshiksha.com. Aspirants who want to pursue Crowdfunding Online Course should click on given below links.
Important Links
For Crowdfunding Online Courses (Click Here)
Top Networking Online Courses
More Courses With Certification
Empower your team. Lead the industry
Get a subscription to a library of online courses and digital learning tools for your organization with EasyShiksha
Request Now
ALSO READ: west-bengal-postal-circle-gds-recruitment
Get Course: How-To-Start-a-Profitable-Social-Media-Marketing-Agency