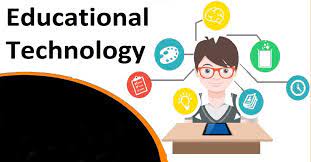 Rapid technological breakthroughs have caused a significant upheaval in the field of education in recent years. This is the point at which India's educational system is gradually moving away from traditional teaching techniques and towards adopting cutting-edge, technologically based methodologies. The quick adoption of smartphones and constant access to the internet has accelerated the incorporation of digital tools into education. As a result, ed-tech is expected to develop at an impressive CAGR of 39.77% and reach a sizable $4 billion by the year 2025, according to an estimate by IBEF.
The seamless integration of Smart Board Technologies within classrooms emerged as one of the noteworthy advancements that have captured the educational landscape as a beacon of hope. Furthermore, the introduction of smart boards has transformed classrooms into lively, interactive learning spaces in addition to displacing conventional chalkboards. It follows that advancements in smart board technology will have a big impact on the future of the ed-tech industry as India develops.
ALSO READ: Cardiff University renews Study Group partnership to grow international student intake
A Cognizance of Smart Board Technologies and Its Impact
Smart boards are large display screens that are connected to computers or other electronic devices, allowing users to easily transmit information electronically, operate computer applications, and take digital notes. Smart boards have significantly improved education in this area by enhancing interaction and engagement in the classroom and enabling teachers to design interesting, dynamic sessions. For example, to help students understand complex concepts, teachers might utilise the board to display photos, movies, and other multimedia content. It is now simpler for teachers to differentiate education and meet the requirements of specific pupils thanks to smart board technology. Technology also showed promise as a collaborative learning tool, allowing students to collaborate on group projects and presentations.
Advancement: Need of the Hour
Although Smart Board Technologies have a significant potential impact, careful thought is needed to enable their seamless integration into the Indian educational system due to a number of issues, including cost, infrastructure, and training. To get over these obstacles, considerable advancements in smart board technology are required.

Interactive Whiteboards: The cornerstone of smart board technology, interactive whiteboards give instructors a dynamic canvas on which to display digital content, interact with multimedia, and encourage engaging interactions with students. These interactive smart boards will become even more helpful as technology advances, elevating the learning environment to entirely new heights. The use of digital tools in classrooms has also increased significantly, according to the Indian Ministry of Human Resource Development, with interactive whiteboards playing a crucial part in this paradigm-shifting change.
Digital Language Labs: The multiplicity of Indian languages makes it possible for digital language laboratories to flourish and provide language instruction using the LSRW (listening, speaking, reading, and writing) methodology. Language labs are ready to dramatically improve the future of the ed-tech industry by significantly advancing language competency through interactive activities, pronunciation practise, and real-time feedback. Given the popularity of language classes in many Indian schools, this is especially pertinent.
Smart board Technologies: The Future of Ed-Tech
It is no surprise that the future trajectory of smart board technologies within Indian ed-tech holds profound potential to redefine the educational landscape. While challenges persist, the dynamic technological ecosystem, combined with the impact and advancement of technology, will pave the way for a more interactive, engaging, and accessible education system. As the nation embarks steadfastly on its digital transformation journey, smart boards are primed to become an integral facet of classrooms, nurturing a generation of tech-savvy learners equipped with the skills and capabilities to confidently confront the challenges of tomorrow.
This year educate yourself and develop your career with EasyShiksha