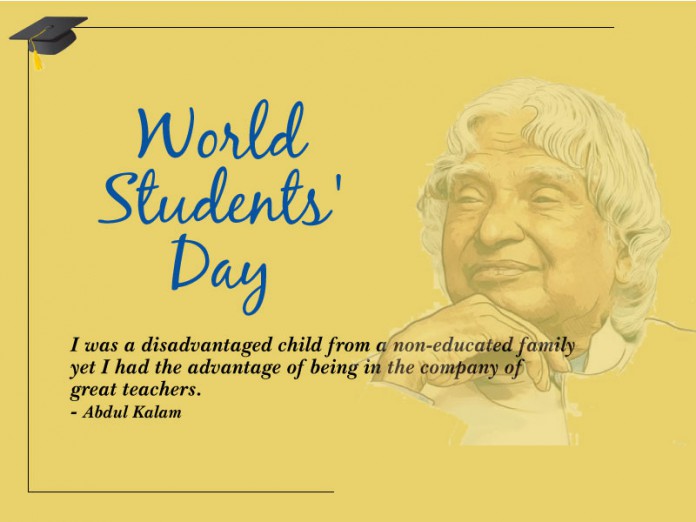 Students are the future of our country; they are the golden assets. World's Student's Day 2020 is an opportunity for us to pay honour to students all over the world. It is celebrated on 15 October which is the birth anniversary of the Great Scientist, Missile man of India and most loved President of India Dr APJ Abdul Kalam. I think each and every person, kids in India know Dr Abdul Kalam as the Missile Man of India. From 2002-2007, he served as the President of India. He was an aerospace scientist. Kalam played an important role during the Pokhran-II nuclear tests in 1998, which earned him the title Missile Man of India.

Important Announcement – EasyShiksha has now started Online Internship Program "Ab India Sikhega Ghar Se"

Story of a Missile Man of India
A person who started his journey from a small village of Rameshwaram. He dreams of flying for the first time when his teacher explained to him the principle of aviation through the example of Birds. He said when he was 13 his teacher told the class about the technique birds use when they fly. This made him an aerospace engineer.
Such was his aura that students across the nation looked up to him as a Scientist, President, Teacher and a Noble Person. His quotes are still shared on social media. His sudden demise on July 27, 2015, shocked the entire nation. Once in an interview, one question was asked: Do you want to be remembered as a Scientist, a President or a Missile man? He said none among the options I want to be remembered as a Teacher and he died doing what he loved teaching. He was delivering a lecture to the students of IIM Shillong, Suddenly he fell down the stage due to cardiac arrest and passed away almost instantly. The whole nation grieved his demise irrespective of religion, cast and location.
He had worked as an aerospace engineer with the Indian Space Research Organisation and Defence Research and Development Organisation. As a scientist, he began his career at the Aeronautical Development Establishment of the Defence Research and Development Organisation (DRDO). Also, he was the project director of India's first Satellite  SLV-III at ISRO.
After the successful Pokhran test, he went to Switzerland in 2005, After which the country declared it to be observed as 'Science Day' i.e on 26 May as a mark of respect and in honour of his visit.
His Teaching and Motivation
Among the many golden feathers in his cap, he was a well-known author. His famous books are 'Wings of Fire',  'My journey', 'Ignited Minds and 'India 2020 – A Vision for the New Millennium'. At the presentation of National Awards 2006 to teachers, he said that teachers are the builders of society and the society can be built only when the students are made proficient in their subjects no matter whether they are studying medicine, engineering they should be best in their subject.
Few of His Famous motivational quotes that make this day more special.
"If you want to shine like a sun, first burn like a sun." -A.P.J Abdul Kalam
"Man needs difficulties in life because they are necessary to enjoy the success"-A.P.J Abdul Kalam
"Real education enhances the dignity of a human being and increases his or her self-respect. If only the real sense of education could be realized by each individual and carried forward in every field of human activity, the world will be so much a better place to live in." -A.P.J Abdul Kalam
Top Software Engineering Courses
Achievements

He was honored with several awards which include Padma Bhushan, Padma Vibhushan, Bharat Ratna, Ramanujan Award, etc. Many educational, scientific institutions and some locations are named in the honour of Uttar Pradesh Technical University (UPTU) were renamed as "A.P.J. Abdul Kalam Technical University" and Kerala Technological University were renamed to A.P.J. Abdul Kalam Technological University" after his death etc.
Let's celebrate World Student's Day 2020 with showing respect to the legendary soul and Students from all corners of the globe who are working hard to achieve their career goals and make a difference. Some students leave their families and travel across the cities, countries to have a place in a university that will help them to have a better life and provide for their loved ones. We should honour and celebrate students' struggles and achievements on world student day. This year because of Covid19 students had struggled a lot with a new way of learning online. But yes we are entering into the new era of education, remote studies So be a learner and celebrate this day in the memory of Great Personality like Dr APJ Abdul Kalam and create a new India of his dreams.
Experts Quotes on World Student's Day
Hersh Shah, CEO, India Affiliate of Institute of Risk Management, UK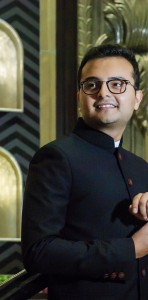 "On 15 October every year, India commemorates the birth anniversary of our esteemed ex-President, Dr. APJ Abdul Kalam. Despite all his accomplishments, he wanted to be remembered as an educator, first and foremost, because teaching is one of the most noble callings in the world. This is a day for all of us, who are engaged in the endeavour of imparting quality learning, to reaffirm our duty and commitment to the national mission of creating future ready leaders. The new National Education Policy 2020 also provides a clear roadmap towards achieving this objective, by allowing students to chart their individual education journeys and secure better career outcomes. At IRM India, we are committed to preparing risk-intelligent professionals with our gold-standard leading qualifications and examinations (Level 1 to 5) in enterprise risk management and empowering them with the knowledge on global risk frameworks and best practices required to navigate through complexities and uncertainties."
Ms. Kavita Sahay Kerawalla, Vice Chairperson, VIBGYOR Group of Schools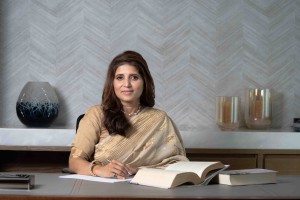 "We celebrate World Students' Day to honour Dr APJ Abdul Kalam, our former President, as an exceptional teacher and pioneer in the field of technology and science. VIBGYOR celebrates its students every day, and we believe that the society of the future depends on students of today. In line with the proposed National Education Policy 2020, we have long believed that education has no boundaries and that the holistic development of children is the only way to create capable future leaders. Considering the current scenario, education needs to be used to address larger, global issues such as healthcare; climate change and inequality created by globalisation, and many of our students are already passionate ambassadors for such causes.
As we nurture students who will grow to become change makers, building their skill sets in that direction is not only necessary, but a mandatory aspect of meaningful education. Leveraging technology advancement, we need to connect students with the world in ways that promote a mindset of applied learning and proaction. We exhort the nation to work collectively towards this common goal, and help build a great and forward-thinking India."
Dr. Akhil Shahani, Managing Director, Shahani Group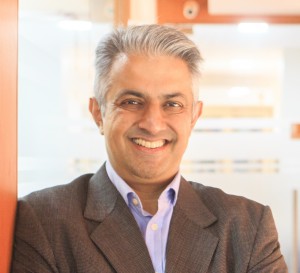 "World Students' Day celebrates our former President, DR. APJ Abdul Kalam, who amongst many laudable feats, was known for his commitment to the field of education and his love for students.To honour his legacy, we must take a pledge to ensure that each and every child in our country is able to access equitable, quality education. While the new National Education Policy is a way forward in the right direction, we need to introduce many more reforms to address the woes of students and build a nurturing ecosystem. Dr Kalam once said that society can be built only when the students are made proficient in their subjects, and therefore an increased focus on skilling and up-skilling is indispensable. With changing times, it is also essential that we adapt digitalization in education at a larger scale, and that resources for the same are made available to all students. Let us move forward with a firm resolve to bring Dr Kalam's vision to life and create the right learning environment, to forge the leaders of tomorrow."
Dr. Meena Chintamaneni, Registrar, SVKM's NMIMS Deemed-to-be University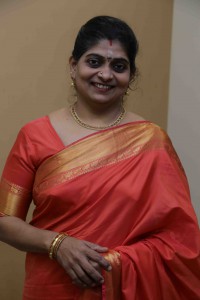 "The World Student's Day is fittingly celebrated on the Birth Anniversary of Dr APJ Kalam. He is most lovingly remembered as the People's President who inspired millions of students through his lectures, books, speeches, and thoughts. Also known as the 'Missile Man of India' Dr. Kalam was one of the world's leading scientists. But his most cherished role was that of a teacher. He regarded it as a noble profession and wanted to be remembered as one. World Student's day is celebrated every year to honour his efforts and contribution in the domain of Science and Technology across schools and colleges in India and abroad. His vision of a progressive society was backed by the strong belief that students were the future of the nation. His belief was that students were the fire we needed to ignite for our growth and is truer than ever before. Change and development requires educated students who are carefully nurtured. Our job is to give them the right tools so that they can achieve the impossible. World Student's Day As one of India's premier institutes, we are committed to realise Dr. Kalam's dream of progressive and inquisitive students. At a time when they need support and compassion, we will continue to provide them with academic, managerial, and spiritual guidance."
Arjun Mohan, CEO- India, upGrad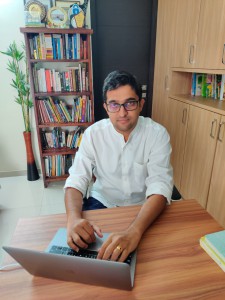 "Age is never a barrier to learn new skills and attain any subject knowledge. At upGrad, we have always advocated LifeLong learning as the only way to survive the fast-changing industry requirements. Unlike, traditional learning which usually is a one-time life event, we urge individuals to develop and strengthen lifelong skills, that shall help them enhance their existing knowledge and have a competitive edge over others. Moreover, to make it even better, we bring quality content and outcome-based learning solutions backed by world-class faculty for every learner who looks at upskilling as a viable career option."
"On this World Students Day, I urge one and all to remember Hon'ble Dr. APJ Abdul Kalam as a mentor and a genius who contributed immensely towards the betterment of human civilisation with his power of education and use his wisdom to become a Lifelong learner, a student. Happy Student!"
Prateek Shukla- Co-founder and CEO, Masai School
"It is truly believed that students are the building blocks of the future and on them lies the structure of the world. On this day of October each year, we celebrate the birth anniversary of the legendary Missile Man and the former President of India, Dr. APJ Abdul Kalam- as World Students' Day. Dr Kalam was a firm believer of the thought that education is crucial to unlocking better and quality lives and should be available to all. He always saw students as great financial assets to society. Similarly, at Masai School, we too believe in the abilities of our students and consider them as great assets to the world. Our mission is to democratize access to quality education and give equal opportunities to every coding aspirant. World Student's DayThis we try to enable through our ISA or income sharing agreement model which offers students the option to study now and pay later.
In today's world of cut-throat competition, it is important to let students realise that failure is not the end of everything, and is a sign to work smarter and harder. Through our programs and curriculum, we encourage students to stay focused and follow a disciplined routine to attain their dreams in the coding domain.  World Student's Day An important message to all students – achievement doesn't come simple; it demands steady endeavor so continue working hard and you will succeed."
Mr. Nitish Jain, President, SP Jain School of Global Management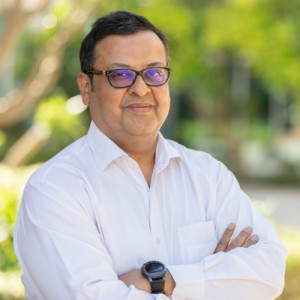 "World Students' Day is celebrated in honour of Dr APJ Abdul Kalam, known for inspiring students. His life taught us that with the right education we could overcome all obstacles. The theme of this year for World Students' Day is 'Learning for people, planet, prosperity and peace' – a broad humanitarian theme that is ever so important at the current time. The education sector is currently facing unprecedented adversities on account of Covid, and we must endeavour to seek better solutions to advance the technology-led approach to learning. Every child has the right to education, and it is imperative that we work together to make that dream possible, and uphold his legacy as a leader and promoter of education for all."
For more information related to technology, visit HawksCode and EasyShiksha
Empower your team. Lead the industry
Get a subscription to a library of online courses and digital learning tools for your organization with EasyShiksha
Request Now
ALSO READ: Governor-rajasthan-shri-kalraj-misra-inaugurated-comfest-seth
Get Course: Learn-Psychology-Online