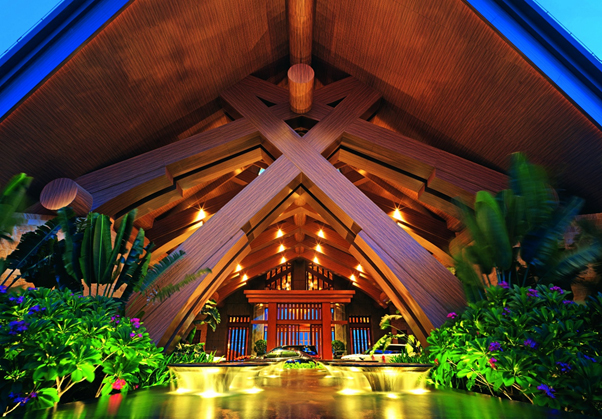 ~ ALUCOBOND strengthens the portfolio of Colours and Surfaces with the launch of innovative range ~
Mumbai, 2nd August, 2023: ALUCOBOND, a flagship brand of a Swiss major 3A Composites, which is a global innovator and manufacturer of high – quality Aluminium Composite Materials, has launched a unique and classic range of colours and surfaces to boost its premier portfolio. The three new offerings are: Colourscapes, Concrete and Grove.
With addition of these three series, ALUCOBOND has presented a new captivating portfolio of more than 40 colours to choose from. Introducing the best surface coating and colours for long – term architectural use with these three series, ALUCOBOND has facilitated the architects to give a distinct identity to their designs. This new portfolio has been specially designed for the premium commercial and residential buildings, airports, shopping malls or institutions, which are underway in various parts of India. Currently, the Company is targeting the architects, developers and fabricators in major markets in India through its dedicated and well-established sales network. 3A Composites has been manufacturing ACP materials in its own state-of-the-art facility near Pune established in 2007, which is in perfect congruence with Prime Minister's 'Make in India' initiative.
Talking about the launch, Mr Ranjeet Sharma, President and CEO, 3A Composites India Private Limited said, "Our flagship brand ALUCOBOND has always been the preferred choice of architects when it comes to installing ACP. To enable the architects to unleash their best creativity for modern and stylized buildings with safe fire-retardant materials, we have introduced three new colour series in our already existing portfolio. This will bring a new wave of designing trend and help the architects achieve designing elegance with safety."
Also Read: Tata Technologies launches InnoVent – an innovation platform for young engineering students
Terming these new series of colours completely unconventional, Mr Amar Kirale, Head – Marketing, India & South East Asia, 3A Composites India Private Limited, "From subdued to bold and brilliant, this carefully curated series of colours will empower the creativity of the architects and help them bring striking effects to their designs. With the right combination of metallic, solid and vibrant colours, certain aspects of architecture can be accentuated. This gives flexibility to the architects to highlight specific elements of the key areas of the designs."
With 'COLOURSCAPES' range of metallic, solid colours and surfaces, the architects will be able to use a palette of colours to create designs of their styles. Imitating a similar look of Concrete in aluminium composite material, ALUCOBOND has introduced a series of 'Concrete' shades that can be used mainly for façade cladding purposes. Bringing forth the essence of wood, ALUCOBOND has introduced a unique series called 'GROVE' that gives the designer an autonomy to use aluminium composite material instead of natural wood without worrying about fungus moss or rot.
In India, ALUCOBOND has been widely used in the construction of about 25 Airports, many premier educational institutes like the IITs, hundreds of major petrol pumps, major metro stations in New Delhi, etc. Some of the recent landmark projects where ALUCOBOND has been used are Sabarmati High-Speed Rail Terminal, India International Convention & Expo Centre (IICC) in Dwarka, New Delhi which is India's largest Convention Centre under construction, Jio Convention Centre and Jio World Drive in Mumbai, etc.
Mr Sharma added, "Till date, more than 130 million sq. ft. of ALUCOBOND's ACP has been used in the premium architectural segment, nationwide. In 1995, when ALUCOBOND was first introduced in India, it created a wave in Indian markets; as a new construction material. There are many buildings in a city like Mumbai; for instance, CITI Bank, IL&FS, NSE, Bharat Diamond Bourse in Bandra – Kurla Complex where ALUCOBOND was used in the late 90's and early 2000's and the buildings still have their facades intact, which is a testimony of the world – class quality of ALUCOBOND. It created an architectural revolution and set a new paradigm."

About ALUCOBOND:
ALUCOBOND is a pioneer in Aluminium Composite Material (ACM) and has globally revolutionized the architectural appeal and functional performance of buildings. Since its inception in 1969, it has been the most preferred brand of ACP for architectural cladding applications setting new norms of how the buildings would look and be designed globally. Today, ALUCOBOND has become synonymous for ACP / ACM, which is a result of continuous research and development of various products, surface finishes and solutions. Being a global player, ALUCOBOND has expertise of connecting the dots across the world for any mega project in India with an architect and consultant located in another part of the world; so that any such project can be implemented in real time and seamlessly.
Though the market witnessed influx of new materials and ideas, the standards of quality and durability offered by ALUCOBOND has always been distinguished and considered as a benchmark in the ACP industry. It has a product range, viz. ALUCOBOND (flexible façade material), ALUCOBOND PLUS (fire retardant variant), ALUCOBOND A2 (non-combustible), ALUCORE (Aluminium Honey Comb Panel) and ALUCOLUX (Solid Aluminium sheets) used for architectural facades worldwide. ALUCOBOND has production facilities, customer service sites and distribution partners all over the world. It complies with Class 1A Certification where independent and third – party audits and inspections are carried out on a regular basis for controlling the quality of products.
About 3A Composites:
3A Composites is an innovator and a global leader in the production of the high-quality aluminium composite materials (ACM) – ALUCOBOND®. The group belongs to the listed company Schweiter Technologies headquartered in Steinhausen, Switzerland. 3A Composites, formerly known as Alcan Composites, is an independent division of Schweiter Technologies and has approximately 4300 employees worldwide. To bolster Indian footprint, the Swiss company invested in India in 2007 to set up a plant, offices, manpower and sales and marketing infrastructure. Technical know- how/expertise is transferred to India to service
customer needs locally and globally. This aligns perfectly with Prime Minister's MAKE IN INDIA initiative. The cutting-edge manufacturing facility based near Pune, Maharashtra has infrastructure that rivals the best in the world. The plant's total capacity exceeds 4 million square meters. 3A Composites is ISO 9001:2015 certified for quality management and ISO 14001:2015 for environmental management. With a corporate office in Mumbai, sales and marketing teams are present PAN India to meet the needs of all customers. 
This year educate yourself and develop your career with EasyShiksha