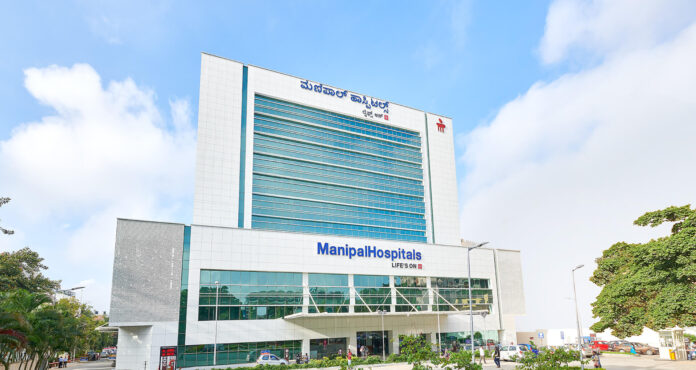 New Delhi, 18 January 2023: Recently, doctors at HCMCT Manipal Hospitals, Delhi, successfully treated a 72-year-old male patient for a failed bioprosthetic aortic Prosthetic (heart) valve. The patient was brought to the hospital with the complaints of difficulty in breathing, tachycardia (an abnormally fast heart rate), and the inability to walk. The echocardiography (echo) report revealed that the valve implanted in 2016 had failed and had severe stenosis. Given the patient's age and high risk for redo surgery, Dr. Yugal Kishore Mishra, Chief of Clinical Services, Head of Cardiac Sciences, and Chief Cardiovascular Surgeon at HCMCT Manipal Hospitals, Delhi, and his team decided to proceed with the valve-in-valve TAVR procedure, which is the safest option in such cases.
The patient had already undergone a valve replacement procedure in which a 21-mm tissue valve was implanted in 2016. Over time, tissue heart valves (or bioprosthetic valves) degenerate and eventually fail, requiring the need for replacement. The best treatment option in such cases is VIV (Valve-In-Valve) TAVR surgery. Patients who previously needed open heart surgery for a bioprosthetic valve can now undergo a minimally invasive procedure thanks to transcatheter aortic valve replacement (TAVR) technology. High-risk patients benefit the most from this procedure because it reduces recovery time to 5-7 days instead of a few months. A replacement transcatheter valve is inserted into the orifice of the failed surgical valve using the less invasive "valve-in-valve" method, pushing the old valve leaflets aside.
Commenting on the case Dr. Yugal Kishore Mishra, Chief of Clinical Services, Head of Cardiac Sciences, and Chief Cardiovascular Surgeon, HCMCT Manipal Hospitals, Delhi said, "When the patient was brought to us, he could barely walk because of the aortic stenosis. An open-heart surgery would have been very risky, as the patient was very old, had a lean aesthetic body, and was on immunosuppressant medication. So, we decided that instead of open-heart surgery, we would do a valve-In-valve TAVR procedure. With this procedure, we were able to successfully deploy a 23-mm valve post dilated with a 20-mm balloon. Usually in such cases, the patient has to stay in the hospital for 8–10 days, but with this procedure, the patient was discharged within 4 days of the procedure, even though he was a high-risk patient." 
Also Read: Orchids The International School, Malad hosted the P Ward Science Exhibition 2022-23
About Manipal Hospitals
As a pioneer in healthcare, Manipal Hospitals is among the top healthcare providers in India serving over 4.5 million patients annually. Its focus is to develop an affordable, high quality healthcare framework through its multispecialty and tertiary care delivery spectrum and further extend it to out of hospital care. With the completion of acquisition of 100% shareholding in Columbia Asia Hospitals Private Limited and Vikram Hospital (Bengaluru) Private Limited, the integrated network today has a pan-India footprint of 28 hospitals across 15 cities with 7,800+ beds, and a talented pool of 4,000 doctors and an employee strength of over 11,000.
Manipal Hospitals provides comprehensive curative and preventive care for a multitude of patients from around the globe. Manipal Hospitals is NABH, AAHRPP accredited and most of the hospitals in its network are NABL, ER, Blood Bank accredited and recognized for Nursing Excellence. Manipal Hospitals has also been recognised the most respected and patient recommended hospital in India through various consumer surveys.
This year Educate yourself and develop your skills with EasyShiksha