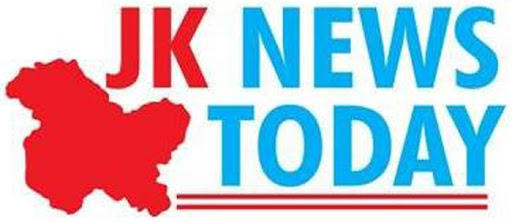 – Ampersand Group among the first from the private sector to partner J&K Government in Education
– Online Teacher Training to be imparted on teachers in the Early Childhood Care on teaching methodology & aid teachers in overcoming hostile terrain and weather disruptions; Lack ofphysical teacher training on account of COVID-19 pandemic
– The training programme will be deployed using the latest techniques of teacher training which is highly scalable and can be rolled out to thousands of teachers across the state after the successful pilot project
New Delhi June 25, 2020:Ampersand Group, an end-to-end school management services provider has partnered with SamagraShiksha, Department of School Education, Government of Jammu & Kashmir to roll-out an online teacher training project on Pilot basis. This is also the first time that a project on this scale has been initiated by the state government with the private industry to trainteachers amidst the COVID-19 pandemic.
The five-dayProfessional Development Program in Early Childhood Education programme will commence from June 25, 2020 with a select group of 40 teachers across 40 schools under the SamagraShiksha programme which is an overarching programme for the school education sector extending from Pre-school to Class 12that would be highly beneficial for the teachers to enhance their skill-set and usher a new era in academics and learning in the state.
The pilot project in online teacher training would help scores of teachers across the state to maintain continuity in learning especially during winter seasons where most areas of the state remains cut-off from the country due to blockades caused heavy snowfall. Being a geographically challenging state, online teacher training will boost the upgradation of teachers irrespective of the impediments. The program is also highly scalable and can be expanded to the teachers across the state at any given point of time ensuring timely upgradation of skill-sets and training mechanisms.
The programme aims to cover certain vitals aspects for Early Childhood of children with teachers through a tech-enabled platform and would cover modules such as child development, special needs, safety practices in school, and curriculum planning among others. The pilot project will be led by Dr. Reeta Sonawat, Director, Academics and Training, Ampersand Groupwho specialises in the Early Childhood Education programme and has been extensively training teachers with a primary focus on strengthening skills in the formative years of the child. Ampersand Group has been extensively partnering the central and state governments across India undertaking public-private partnership projects by providing infrastructure, teacher training, content development along with several e-learning modules in K12 schooling. Among the recent projects is with the Government of Punjab, Ministry of Women & Child Development in Nashik, Maharashtra, Municipal Corporation of Greater Mumbai, Central Tibetan School Administration among others.
Important Announcement – EasyShiksha has now started Online Internship Program "Ab India Sikhega Ghar Se" during this lockdown.
The teachers who are participating in the training belong to Anantnag, Bandipora, Baramulla, Budgam, Ganderbal, Kulgam, Kupwara, Pulwama, Shopian and Srinagar. Also, the online teacher training will have a direct impact on approximately 2000students and with time, it would have a multiplying effect.
Speaking on the initiation of the Professional Development Program in Early Childhood Education programme, Dr.Asgar Hassan Samoon, Principal Secretary to the Government School Education Department, Jammu & Kashmir, said, "We appreciate this collaboration with Ampersand Group and request them explore possibilities for investment in the Education sector in Jammu & Kashmir. We also want Ampersand Group to organise similar programmes across the state for the benefit of students and teachers, which will help them get better exposure to education."
Mr. Vinesh Menon, Chief Executive Officer -Education, Skilling & Consulting Services, Ampersand Groupsaid, "We are pleased to partner this initiative with the Government of Jammu & Kashmir to provide value addition to the teachers through our online teacher training sessions which is to commence shortly. We are delighted to share our expertise through our state-of-the-art training programmes which we have been developing through the years and been implementing them in our schools. With this small step, we look to extend our partnership to many such associations in the state and partner them in all aspects of development."
Dr. Arun Manhas, Project Director, Samagra Shiksha, Jammu & Kashmir said, "We have initiated the online teacher training project on a pilot basis under Samagra Shiksha and would like to launch similar exercises with all teachers in the state. We want our teachers from Jammu & Kashmir to be adept with modern methods of teaching and provide the highest quality of training to our teachers which in turn will benefit our students."
About Ampersand Group: Ampersand Group is a global leader in providing complete solutions in school operations and end-to-end school management services to private institutions and government-run Public-Private Partnership projects in several developing nations across the world. The Ampersand Group was founded in 2004 by Mr. RustomKerawalla, a renowned Edupreneur with a vision to transform the educational ecosystem through consistent innovation and use of emerging technologies; to build a modern preschool and K12 education systems, which are equitable and accessible to all. The Group showcases its excellence in the K12 education through its flagship brand – VIBGYOR Group of Schools, a state-of-the-art institution built with a vision of providing high-quality education to young minds for their holistic growth in today's times. Today, Ampersand is also one of the leading PPP partners in the national government's endeavour of transforming its Anganwadi and Balwadi's. The group is currently responsible for providing nearly 700 municipal Balwadi's in Maharashtra with innovative interventions such as theme-based lessons, usage of new-age technology and a structured age-appropriate curriculum, while targeting multi age-group students.
About SamagraShiksha: The Union Budget, 2018-19, has proposed to treat school education holistically without segmentation from pre-nursery to Class 12. SamagraShiksha – an overarching programme for the school education sector extending from pre-school to class 12 has been, therefore, prepared with the broader goal of improving school effectiveness measured in terms of equal opportunities for schooling and equitable learning outcomes. It subsumes the three erstwhile Schemes of SarvaShikshaAbhiyan (SSA), RashtriyaMadhyamikShikshaAbhiyan (RMSA) and Teacher Education (TE). This sector-wide development programme/scheme would also help harmonise the implementation mechanisms and transaction costs at all levels, particularly in using state, district and sub-district level systems, and resources, besides envisaging one comprehensive strategic plan for the development of school education at the district level. The shift in the focus is from project objectives to improving systems-level performance and schooling outcomes which will be the emphasis of the combined Scheme along-with incentivizing States towards improving the quality of education.
For information related to technology, visit HawksCode and EasyShiksha
Enroll Now – Learn Introduction to Cyber Security Tutorial