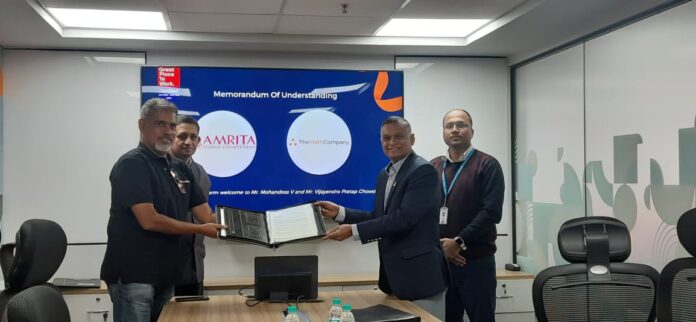 Bengaluru, 6th February 2023: Amrita Vishwa Vidyapeetham ranked 5th Best Overall University by NIRF 2022 has signed a Memorandum of Understanding (MoU) with M/s TheMathCompany (MathCo) in January 2023, to enter into a strategic partnership called "MathCo Campus Program." This partnership aims to facilitate effective utilization of the intellectual capabilities of MathCo and provide significant exposure to Amrita in the field of data and analytics.
MathCo is a renowned global data analytics and data engineering firm that partners with Fortune500 and equivalent organizations to enhance their analytics capabilities using next-generation, proprietary platform along with talent and processes to deliver accelerated and human-centric solutions.
During the signing ceremony held in Bengaluru, Rear Admiral VM Doss (Retd), Director (AIP) stated , "Amrita's faculty and research centers are focused on undertaking industry-funded research/projects in all emerging technologies. We Invite MathCo to set up a Research Cluster also at the University premises".
Subrata Majumdar, Partner, Talent & Operations, TheMathCompany said, "The global demand for data & analytics talent is expected to grow exponentially. India is the third-largest talent pool worldwide and emerging as a very important hub for analytics talent for global and Indian companies. We are proud of our partnership with Amrita College, empowering hundreds of students with industry-ready engineering curriculum and enabling problem-solving at large enterprises through data analytics."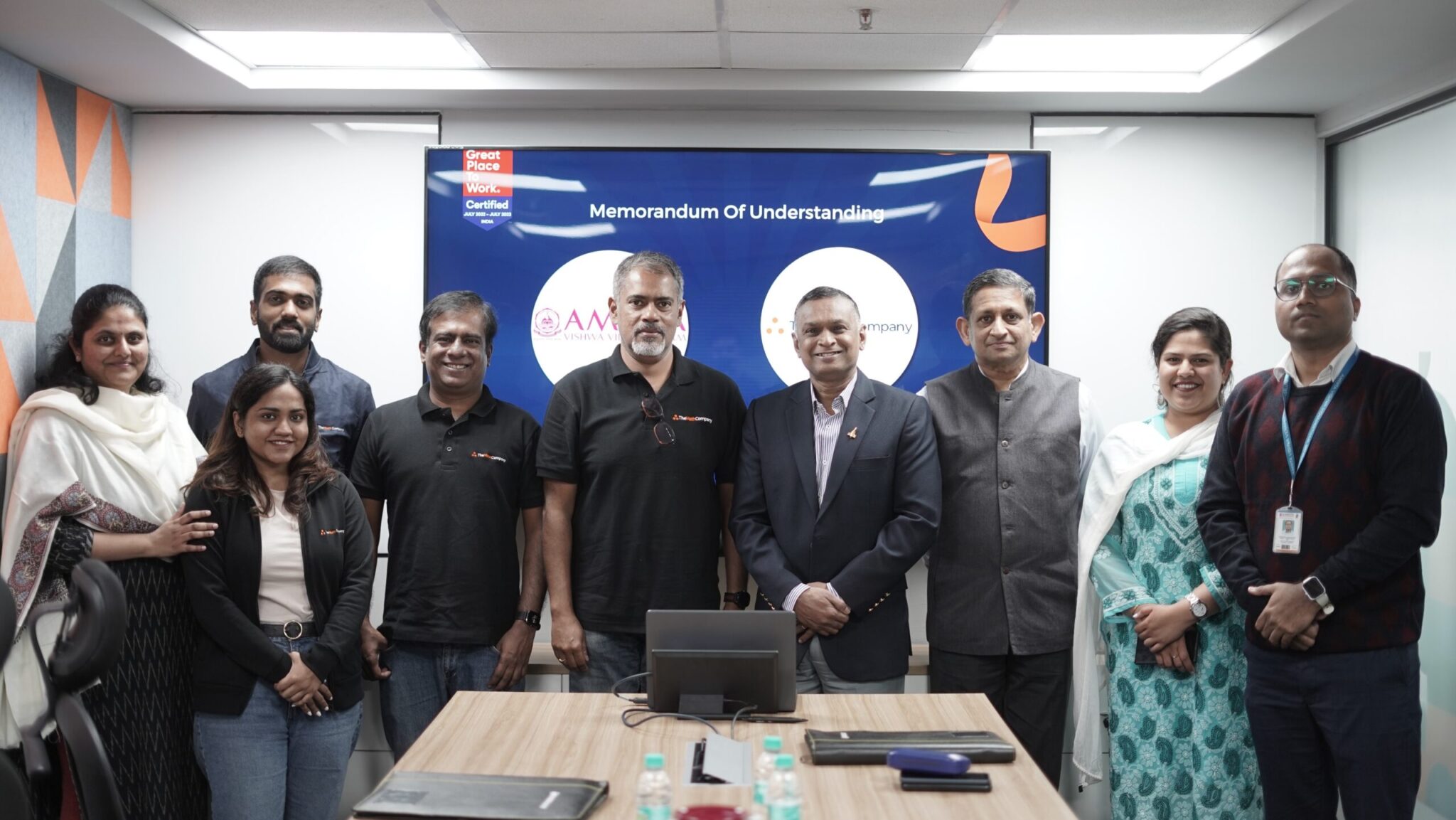 The MathCo Campus Program is expected to benefit both Amrita students and MathCo by providing students with industry-ready skills and providing MathCo with a pool of talented individuals to meet the growing needs in the industry.  
Also Read: Uttar Pradesh Chief Minister Yogi Adityanath Addresses Key Issues in Exclusive Interview with Network18
This year Educate yourself and develop your skills with EasyShiksha