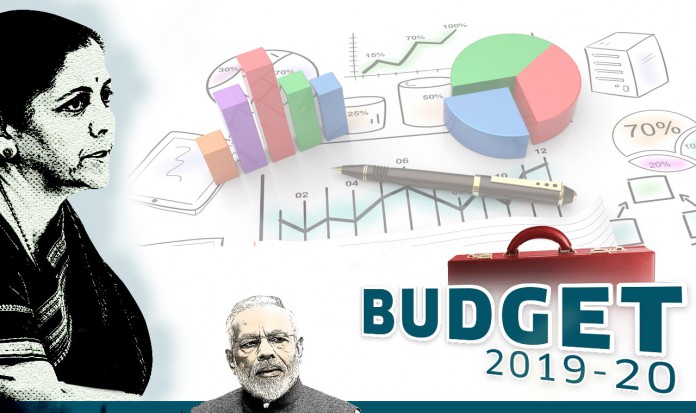 Industry Leaders Quotes on Education Budget 2019
"I'm delighted to hear the Government will be working towards improving our youth skill levels in AI, Big Data, IoT along with Robotics. These skills of the future will ensure that our youth are prepared and able to secure jobs both in the country and abroad. It's a commendable step helping align education with industry requirements."
Tarun Bhalla, Founder & CEO, Avishkaar 
"The 1st budget of Modi 2.0 Government presented by Finance Minister Sitharaman has brought plenty of perks to offer to education and skill development. Catering to the education sector, to make India a hub of higher education the government proposes 'Study in India' to bring in foreign students to pursue education here . From no single Indian institute in top 200 universities ranking until 5 years ago, India now has 3 institutions in the top 200 global institutions bracket. The government has also proposed allocation of Rs 400 crore for world-class higher education institutions in the country. To enhance the skills of the individual the government has also announced, 10 million youth to be trained under 'Skill India Mission"

Important Announcement – EasyShiksha has now started Online Internship Program "Ab India Sikhega Ghar Se"

Rishi Rai, CEO, Brainers Business School
"Budget does not have many new items for the education sector and we will have to wait for implementation of the New Education Policy to see major changes in the sector. Though the focus on "Study in India" is good, it does not solve the urgent problems of lower enrollment in higher education as well as poor learning outcomes. The budget could have emphasized on leveraging more of CSR funds in education to cover insufficient budgetary allocations"
Ankur Dhawan, COO, Buddy4Studdy
This budget has some promising  ideas to prepare our people for the future. The idea to develop skills in foreign languages and artificial intelligence is a welcome move to develop talent for the global market. The idea to set up the National Research Foundation to encourage research, the setting up  of 80  Livelihood and 20  Technology incubators in agro-rural sector, Development of women entrepreneurs, starting a TV program for start- ups will develop an eco- system for risk taking, innovation and economic development resulting in job creation- a critical need. If the new education policy  builds pride, the longing to learn, experiment and innovate, it can give wings to all other initiatives such as Made In India, Digital India, Start Up India amongst other. The budget is a good statement of intent. What is required now is to test our ability to execute and hold ours accountable to ensure the right outcomes.
Top Software Engineering Courses
Mr. Anil Sachdev, Founder & CEO – SOIL (School of Inspired Leadership)
 "This is by far one of the most encouraging budgets I have seen for the education/career domain. Great to see inputs taken by the Hon'ble Prime Minister during Champions of Change two years back coming into play with the New Education Policy. I am personally most kicked up about the "Study in India" program to bring foreign students to India, setting our country up as a top education hub, as well as directed focus on skills for building careers abroad – as they both align nwith our vision at Leverage Edu,. It helps us expand our market and impact opportunity massively – so absolutely delighted!"
Akshay Chaturvedi, Founder & CEO, Leverage Edu
Study in India for foreign students is a great initiative to promote India as a major education hub. This will allow 3 things
1. India will have access to foreign intellectual capital, which is going to be the big differentiator in the march to the 5 trillion economy
2. International students will bring along substantial benefits to the Exchequer as well as the university ecosystem
3. India is the largest English speaking population in the world and the requirements of English language will be paramount in this new era in India for existing facilities and incoming students.
Ketan Dewan, Co-founder & CEO, Talocity
"The Union budget has recognized the importance of technology in the growth of the country by announcing training of 10 million youth in industry-relevant skills such as AI, IoT, and Big Data. While the move will enable India address the skill-shortage, it will also allow the current talent pool to be future-ready. The allocation of funds to build world-class higher education institutes is a big foot forward in strengthening the roots of Indian education system. The decision of establishing National Research Foundation will reinvigorate research that is critical to building indigenous products and solutions. We are confident that with a renewed focus on quality education and technology being the pivot, the Indian education sector will be benefited in years to come."
Mr. Vikas Singh, Managing Director, Pearson India
"While it is heartening to see the Government finally focusing on the most crucial areas of higher education and research, through initiatives like the National Research Foundation and the allocation for developing world-class institutions which will pay rich dividends in the long run, I don't think the problem of human capital formation in the next 5-10 years has been adequately addressed. The Budget has shown a willingness to bring in foreign funding and expertise in areas like aviation and insurance but is silent on steps to harness best-in-class higher education from across the world and make it accessible for our youth. This is crucial because we find ourselves faced with the contemporaneous challenges of a rapidly growing yet grossly under-skilled workforce. We must alleviate this relatively quickly so that they can start helping the country reap a demographic dividend."
Dr. Jitin Chadha, Founder and Director of Indian School of Business & Finance (ISBF), a featured teaching institute of LSE in India.
"Except for the announcement of setting up 10,000 new-farmer producer organisations, there was no major boost to the agriculture sector in the budget 2019-20. However, I must say that a slew of measures, including MSP hiking of around 17 crops and farmers pension, have already been taken for the development of farmers as well as farm sector days ahead of the budget. In totality, this year's budget is significant as it has also announced to create 100 startup incubators, 80 livelihood and 20 tech incubators, to provide incubation support to 80,000 startups including agri startups for the progress and development of our country."
Dr M J Khan, Chairman, Indian Council of Food and Agriculture
Among all women-centric incentives announced in Budget, the biggest draw is  the  expansion of the interest subvention scheme for women self help group (SHG) to all districts and allowing loans of up to ₹1 lakh for one woman in each self help groups (SHGs) across the country. This is surely a boost for them. While the government has made sizeable strides in empowering women , we would still like to see some progress on the women safety front. Budgetary allocations shouldn't be restricted merely to funding decisions, but should also strive to make workplaces more accessible, women friendly, accountable, and safe. Implementing safety measures is a major prerequisite that cannot be compromised on.
Mrs. Vandana Luthra, Founder VLCC Institutes
Empower your team. Lead the industry
Get a subscription to a library of online courses and digital learning tools for your organization with EasyShiksha
Request Now
ALSO READ: online-mba-programs-offered-by-top-canadian-universities
Get Course: Digital-Electronics-Tutorial-Course