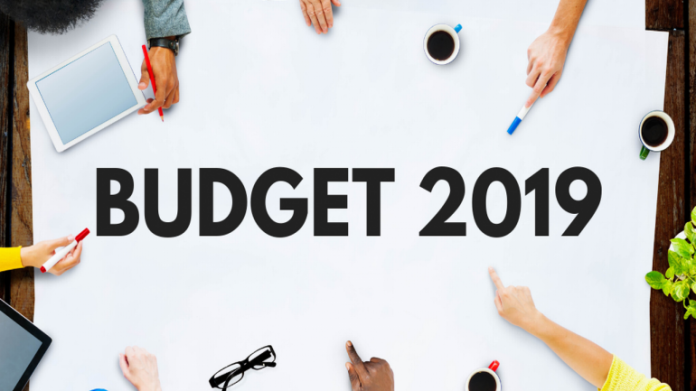 Siddarth Bharwani, Vice President – Brand & Marketing, Jetking Infotrain Ltd.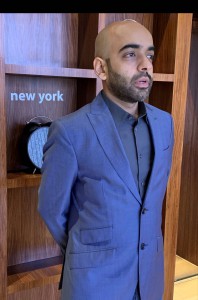 The Union Budget 2019 has been an education-friendly one with great emphasis laid on the reforming education policies and unlocking India's potential to become an important educational hub in the world. The details of the new education policy announced by FM Nirmala Sitharaman will be one of the most awaited reforms from the budget announced today. With emphasis on the growth of the research and innovation in India, the government has announced an allocation of INR 400 crores towards strengthening the higher education system in India. This kind of support the government towards the education sector is truly heartening to see and is in line with India's goal towards the 5 trillion economy. Additionally, focus has been laid on new age skills such as AI, IoT, Big Data and Robotics which are key demands in both national and international job markets. While the stepping stones to the importance of skill development in such fields have been laid, we are still awaiting further clarification on how this advanced skill development is to be achieved.

Important Announcement – EasyShiksha has now started Online Internship Program "Ab India Sikhega Ghar Se"

Shubika Bilkha – Advisor. Entrepreneur. Author. Executive Coach Partner, Edpower-U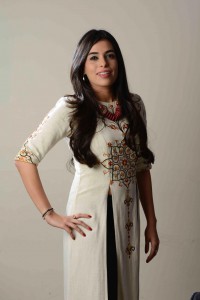 "Finance Minister Nirmala Sitharam in her Budget 2019 speech re-emphasized the Government's focus of driving India to become a 5 trillion economy in 5 years. She believed that the spirit of Asha (hope), Vishwas (trust) and Akansha (aspiration) fills the Country today, served as an encouragement to drive this proposed agenda ahead. Revisiting and sensitizing the youth to Gandhian values was discussed in this Budget, and it will be interesting to see the dissemination of these values to today's youth in the context of the rapidly changing world that we live in. Massive and much-needed reforms to the education policy for higher education have been suggested to ensure greater autonomy, a focus on new age skill sets and outcome-based learning. In addition to building world ranked institutes, it is incumbent on the Government to ensure a required shift in the mindset towards education to move away from mere technical skillsets nd gaining marks or grades towards more practically oriented workplace and employability focused skills (that constitute ~60% of workplace success). It is equally relevant to align these identified skillsets with the requirements of industry and global future skills research, to position Indian graduates at an advantage."
Akhil Shahani Managing Director of Shahani Group
Top Software Engineering Courses
This is a forward thinking budget for the education sector. We would like to acknowledge Government's move in the direction and are happy to see the implementation of much needed education reforms along with true globalisation of Indian education. The standard operating procedure for startups will also encourage education entrepreneurs to start and scale up their initiatives. Encouraging foreign students to study in India will raise expectations of quality from local institutions and will benefit all students. The emphasis laid by the Government on allocation of Rs. 400 crores for innovation and research will help the institutions to focus on these areas and build world class education systems that could compete with foreign universities. Additionally, the significance given to skill enhancement will help the institutions to be tech-savvy and digital.
Shweta Sastri, Managing Director, Canadian International School, Bengaluru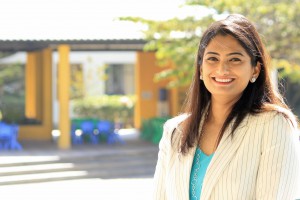 The union budget of 2019-20 is definitely a progressive one to revive the economy and create positive business sentiments. It has ushered in policies that will help in the growth of the overall economy. It would act as a catalyst for higher demands and spur spending across bottom-of-pyramid consumers.
The government proposed a range of major changes for India's education system in the budget and laid emphasis on the importance of not only providing literacy but improving the quality of education. The decision to set up a National Research Foundation to fund and coordinate research in India is welcome. The plan of the Government to launch 'Study in India' programme is meant to make India an attractive education destination for international students. The allotment of 400-cr to develop world class institutions is to be highly appreciated. The enhancement of budget allocation for education is an appreciating move. This increased allocation of fund will ensure better quality government schools that educate majority of children in India. With the aim of the government to make India's schools future-ready with a deeper focus on research and new age skills such as robotics, AI, IoT etc, not only integration of technology in classrooms is expected to get a considerable boost, but also education will become more accessible for all. The decision to treat education holistically is also a welcome move and will lend greater synergy in planning and execution of important schemes and programmes.
This is a balanced budget as far as education sector is concerned.  Overall, we feel that the measures taken should meet the expectations of the common man, which will lead to higher consumption, enhanced liquidity in the market, increase in investment and savings, imperative to fuel India's growth engine.
Ms. Niru Agarwal, Trustee, Greenwood High International School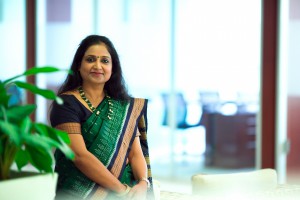 The union budget has come up with policies that will enhance the welfare prospects of populations across the country. It is a growth-oriented budget that augurs well for the economy. The measures taken up by the government in its budget will help education in all respects. and will go a long way in reforming the educational sector. The series of measures announced by the Finance Minister touches upon key changes in the sector ranging from setting up of new institutions to improving the research culture in the country.
While literacy has always been a focus, this time round there are proposals to improve the quality of education. The government has announced Rs 400 crore allocations to set up world-class institutions that will rival the best across the country and the world. The higher funding would enhance the quality of education in government schools and will help children in their learning endeavour. But a more fundamental announcement has been the national education policy that tries to align India's institutions with global institutions. The proposal to set up a National Research Foundation will encourage and improve the standards of research in the country. The government also plans to invite foreign students to study in India and this will be realised through the new scheme 'Study in India', which is highly appreciative. Schools in the country will be made future-ready with a focus on research, robotics and AI. This technology upgradation will allow Indian schools to leverage the power of digital solutions and prepare students for new age jobs and career.
Ultimately, the budget has important and progressive measures and is student -focussed. Education is linked to the economy and good skills will lead to a highly productive system. The status of education is often a healthy predictor of the country's overall development and well-being.
Vamsi Krishna, CEO & Co-Founder, Vedantu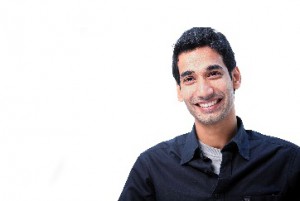 "Digitization has given a major boost to the robust education system in India – the second largest market for e-learning after the US. Therefore, a National Education Policy to bring India's higher education system on par with global standards will be a big leap towards bolstering the e-learning market. With the resultant demand in e-learning, Vedantu will leverage this opportunity towards improving learning outcomes for students hailing from even the remotest part of the country, this will be possible by using the pillars of technology such as AI & ML. The government's plan to re-energize the education sector is a positive step to boost the morale of young learners. On the back of this emerging technologies such as AI & ML will help in spreading education through EdTech platform across the country. Further, the proposition to launch 'Study in India' that will position India as a prime destination for higher education amongst students aboard, will open doors and present opportunities for educators and e-learning sector as a whole."
Vineet Chaturvedi, Co-Founder, Edureka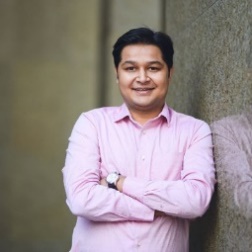 "This union budget has given due importance to skilling and education which is a welcome move in today's skill-driven industry. The expansion of Skill India to include AI, IoT and other futuristic technologies hits the nail on the head and the establishment of National Research Foundation is a major boost towards building India's technical competence. Additional allocation of budget to Bharatnet will also have a deep impact on skilling rural India as it has the potential to open up online learning to students and professionals from remote villages. All in all, I am happy that Education has received 10% higher allocation in this budget which will help schools and higher education institutions in the country invest in catching up with industry requirements."
Check More Reaction on Education Budget 2019
Empower your team. Lead the industry
Get a subscription to a library of online courses and digital learning tools for your organization with EasyShiksha
Request Now
ALSO READ: budget-quote-education-sector-reaction
Get Course: electrical-low-voltage-system-distribution-design