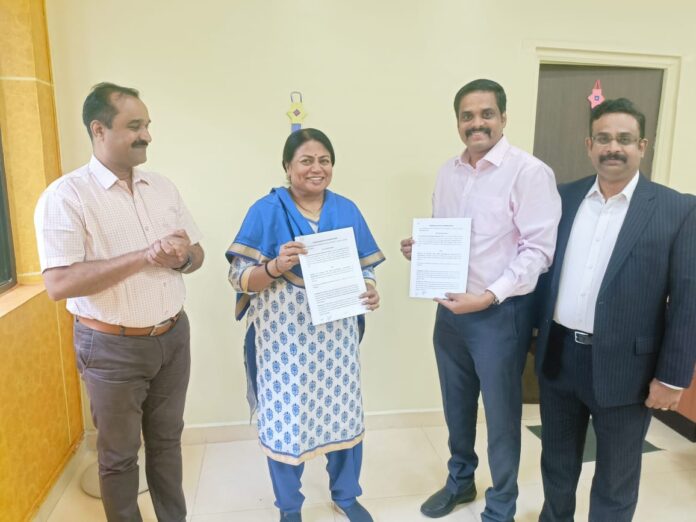 The collaboration intends to establish learning centres and provide training programmes for IT skill development in the state of Maharashtra.
Mumbai 5th, Jan 2022: Consortium for Technical Education (CTE) and Women and Child Development (WCD), Government of Maharashtra signed a Memorandum of Understanding to empower women and children by providing training and skill development programs. Through the establishment of the learning centres, CTE will provide computer science, IT and cyber security skill development programs with hands-on experience.
Commissionerate of Women and Child Development (WCD), Government of Maharashtra, has appointed Shri. Dilip Hivrale, Deputy Commissioner (Women Development), Govt. of Maharashtra as the Nodal officer for working together with CTE towards empowerment of women in the state of Maharashtra.
Smt. R. Vimala, IAS, Commissioner, Women and Child Development, Government of Maharashtra, said, "I am extremely happy that CTE has come forward with a plan to train the most needy in the field of computer science and cyber security. This will help in creating awareness and spreading positivity in the lives of children and women. This effort by CTE will go a long way in mainstreaming the deprived sections of the society. I am also excited that our department is soon going to set up a Hub for Empowerment of Women under Mission Shakti where we will work for the overall development of women. I am grateful to CTE for offering to help in the overall planning and designing of programs in these centres."
Mr. K. A. Alagarsamy, Director, Consortium for Technical Education (CTE), said, "The MoU presents perfect opportunity to create awareness and broaden IT knowledge, and empower women in the state of Maharashtra. CTE's services will enable skill development through practical training programs and helps them to step into the job market equipped with knowledge and IT skills to tackle the challenges.  We are looking forward to providing skilling, upskilling and reskilling programs with a flexible mode of learning."
Also Read: Launch of Internshala Career Scholarship for Girls (ICSG) – 2023
About Consortium for Technical Education (CTE)
Consortium for Technical Education (CTE) is established to provide innovative programmes and services to bridge the knowledge gaps between academia and Industry. Its aim is to initiate Research & Development incubators to drive and facilitate product-oriented entrepreneurship in India. The board of Governors of CTE consists of eminent professors, vice-chancellors from elite universities, state-government (IAS) representatives and subject-domain experts from Industry sectors.
CTE offers latest innovative Software Products, Hardware infrastructure, video-based training courses, instructor-led training programs, Certification Programme, seminars/webinars by domain experts, international workshops and hands-on training, train-the-trainer programs (Faculty Development Programs), and research funding for selected aspiring researchers and its member Institutions. 
This year Educate yourself and develop your skills with EasyShiksha