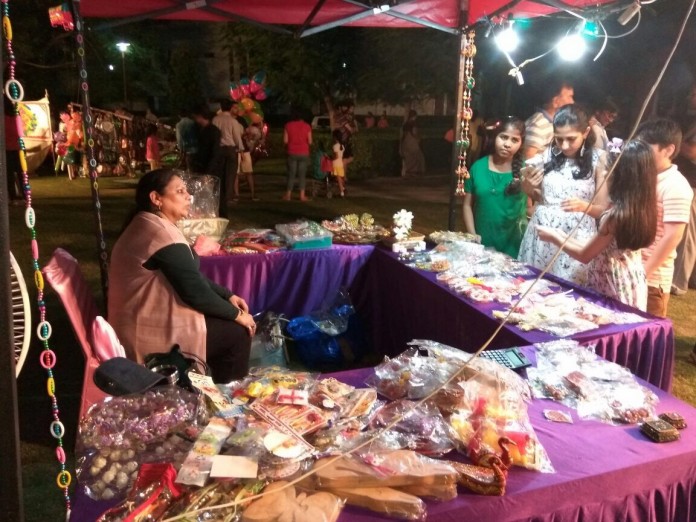 On the auspicious occasion of Teej, Enviro the facilities management wing by Vatika group organized "Teej Mela 2017" at Crescent Park, Vatika City, Sector 49, Gurugram. There were various fun activities arranged for the visitors including a kids zone, food, music, games, shopping stalls etc.
Speaking on the occasion, A. K .Singh, President, Enviro, said, "The Enviro team knows how to create festive vibes at both our commercial and residential complexes. We don't miss out any opportunity to bring in the fun for our residents to enjoy. Festivals such as Teej become a reason for us to bring everyone together and enjoy each other's company. They also act as an amazing platform for cultural exchange. The Teej Mela at Vatika City has loads to offer- Home decor stalls, play zone, delicious mouth-watering snacks, dance floor and lots more. We organize such events every now and then in all our complexes as they help break the monotony and become an interesting and entertaining proposition for our residents."
The event turned out to be a fun and relaxing evening for the visitors. Large number of people gathered on the occasion. Teej is one of the main festivals celebrated by Hindu women in India. Beautifully dressed up women in traditional attire gathered in large number and enjoyed the festival.
Expressing his happiness one of the resident's Mayank Judeja said, "The events organized by Enviro are really fun and we all look forward to it. Other than the fact that events like these bring everyone together; the idea of celebrating them is also to connect with our roots. There's so much vibrancy and life to these events that you feel a part of the festival and feel the festive vibes."