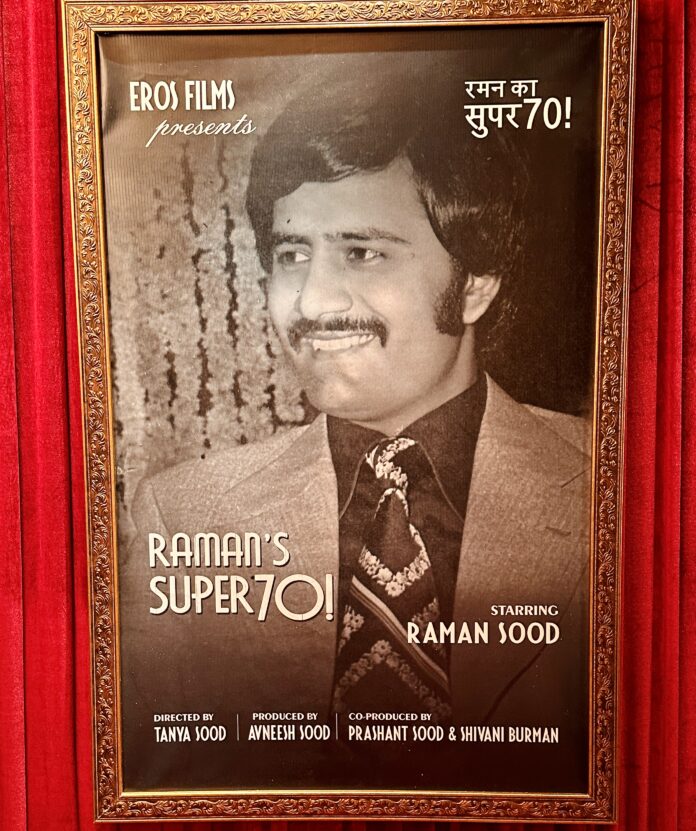 New Delhi, May 25, 2023 – Eros Group, India's premier real estate developer and hospitality group, embarked on an extraordinary celebration to honour the 70th birthday of their respected Managing Director, Shri. Raman Kumar Sood. The grand occasion, held at Shangri-La's EROS Hotel, New Delhi, was meticulously designed to transport guests back to the enchanting era of the 70's, evoking a sense of nostalgia and admiration for the iconic times.
ALSO READ: Max Life declares its highest-ever PAR Bonus of Rs. 1,604 Cr. for its 21 lakh policyholders
The event was ingeniously themed as a magnificent 70's movie theatre, captivating the hearts and imaginations of all attendees. Under the dazzling lights and the magical ambiance, guests were whisked away to a world where silver screens held the key to countless dreams and memories. With every detail carefully curated, the atmosphere pulsated with anticipation, echoing the profound impact of the 70's era.
Adding a touch of musical brilliance to the festivities were renowned Indian Idol stars Mohd. Danish, Pawandeep Rajan and Arunita Kanjilal. Their soulful performances reverberated through the hearts of the audience, intertwining melodies from the past with the present, creating an unforgettable symphony of joy and celebration.
An integral part of this extravagant affair was the unveiling of a bespoke movie created exclusively for this momentous occasion, aptly titled "Raman's Super 70." This film, a testament to the protagonist's remarkable journey, encapsulated the vibrant spirit of the 70's, paying homage to an era that shaped the dreams and aspirations of many.
Avneesh Sood, Director-Eros Group said "Today, we gather to pay homage to the extraordinary journey of our respected Managing Director & my loving father Raman Kumar Sood, as he celebrates his 70th birthday. Like a mesmerizing 70's movie, his life has unfurled with unwavering passion, indomitable perseverance & an enchanting touch of magic. I am incredibly proud to acknowledge the invaluable contribution of my wife, Tanya Sood, who played a pivotal role in curating this exceptional event. Right from conceptualizing the 70's theme to the intricate dress ideas, her creativity breathed life into every aspect of this celebration.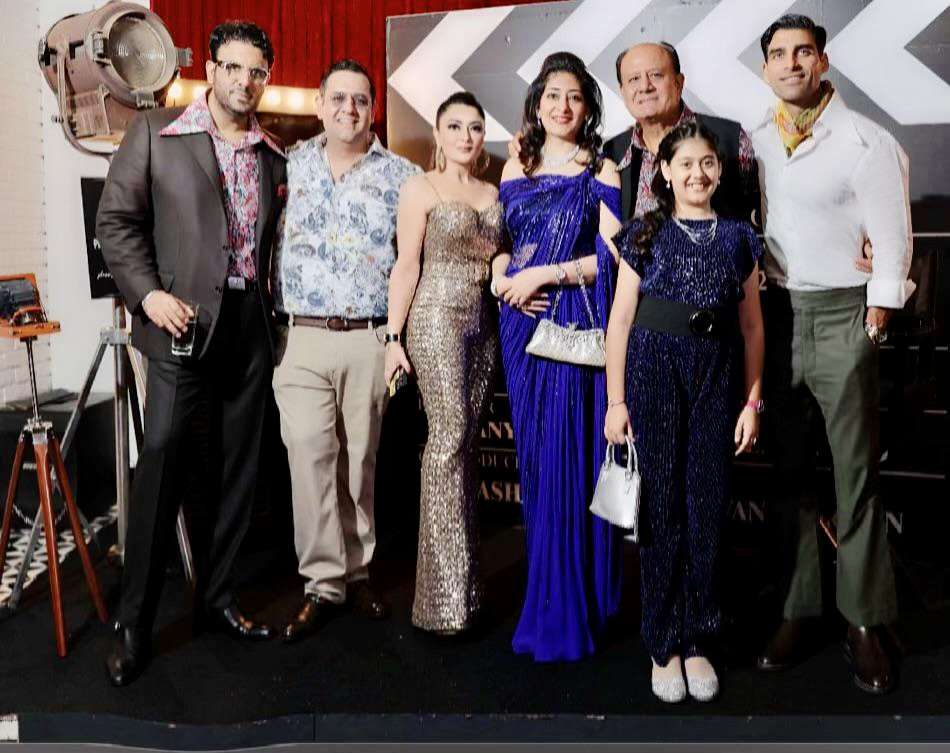 However, her most remarkable achievement was the creation of 'Raman's Super 70' movie, which encapsulates the journey of our Managing Director, from his childhood days to this monumental 70th birthday. Tanya meticulously sourced and curated all the pictures, weaving them into a tapestry of memories that truly reflect the essence of his remarkable life".
"Today, we stand in awe of the legacy Raman Kumar Sood has forged, and we extend our heartfelt appreciation to Tanya Sood for her exceptional artistry and dedication in designing this remarkable film. It is a testament to her boundless creativity and unwavering love. On this momentous occasion, we raise a salute to Raman Kumar Sood, a visionary leader who has inspired us all with his remarkable journey. May his life continue to be adorned with success, joy, and the everlasting magic that he has brought to all our lives"
Avneesh Sood further mentioned as the celebration unfolded, guests were treated to a culinary extravaganza that mirrored the glory of the silver screen. Each dish served bore the name of a legendary superhit movie from the 70s, such as "Sholay," "Yaarana," and "Kabhi Kabhi." The fusion of flavours mirrored the diversity and richness of the cinema that defined an entire generation.
Stepping into the venue was like stepping back in time, as the entrance was designed to resemble a 90's cinema ticket counter. Guests were welcomed with a sense of anticipation and excitement, showcasing their tickets before entering. The nostalgic charm was further amplified by a display of Mr. Sood's old pictures, creatively showcased on vintage cinema reels, evoking fond memories, and touching hearts.
The celebration of Raman Kumar Sood's 70th birthday was monitored & graced by the presence of Mr. Prashant Rai Sood, his younger son, adding an extra touch of warmth and family to the occasion. The event also witnessed the attendance of prominent personalities from the business world, further amplifying the significance of this milestone celebration.

Esteemed families such as Ansal's, Dabur (Burman's), Gupta's of MGF Group, Bakshi's of Central Park, and Jaipuria's of Pepsi Group, alongside renowned figures like Rajiv Shukla, Member of Rajya Sabha, politicians, prominent lawyers, doctors and bureaucrats; all joined in the festivities, pay tribute to Raman Kumar Sood's remarkable journey, and extend their heartfelt wishes.
The Eros Group, in unison, extended their heartfelt wishes to their esteemed Managing Director, Raman Kumar Sood, for his remarkable achievements and unparalleled dedication. They expressed their gratitude for his exemplary leadership, which has propelled the organization to unprecedented heights.
This extraordinary celebration not only marked a significant milestone in the life of Raman Kumar Sood but also served as a testament to Eros Group's unwavering commitment to excellence and innovation.
Through the profound emotions evoked and the unforgettable memories created, the event will forever be etched in the annals of time, honouring the remarkable legacy of Shri. Raman Kumar Sood.
By Alakshendra Singh, Corporate Communications- EROS Group
This year educate yourself and develop your career with EasyShiksha