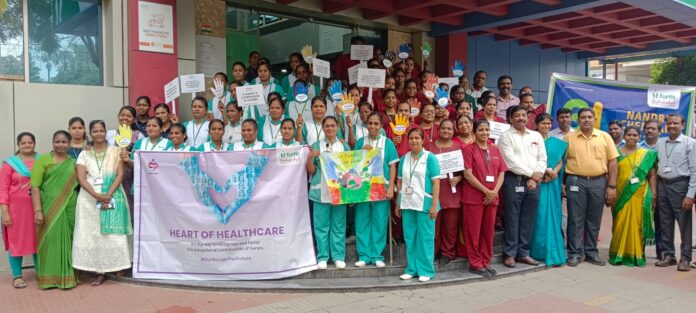 ~International Nurses Day is on 12th May~
Chennai, 12 May 2023: The nursing department of Fortis Malar Hospital, Adyar today formed a human chain to celebrate International Nurses Day and pay tribute to nurses who have always been on the forefront to duly perform their responsibilities with care, commitment, dedication, compassion, and kindness. The hospital's staff actively took part in the formation of the human chain and encouraged people to pursue healthy lifestyle and maintain good health. Different activities including poster making, quizzes, dances, and games were also held as part of the celebration.
ALSO READ: Youth Energy Summit (YES!) – Global Energy Alliance for People and Planet (GEAPP) join Youth Energy Summit (YES!) as one of the founding members and Foundational Partner
Mr. R Chandrasekar, Facility Director, Fortis Malar Hospital, Adyar said, "Our nurses are our lifeline, and this was demonstrated during challenging times like the COVID-19 pandemic. Through their unwavering dedication, professionalism, bravery, and heroic deeds, nurses have saved countless lives throughout the pandemic in our nation and around the globe, and they continue to do so on a daily basis. Frontline nurses' physical and emotional health suffered greatly because of the pandemic, yet they didn't give up. We would like to take this occasion to express our gratitude to the nursing community for their unwavering dedication to the healthcare system and society."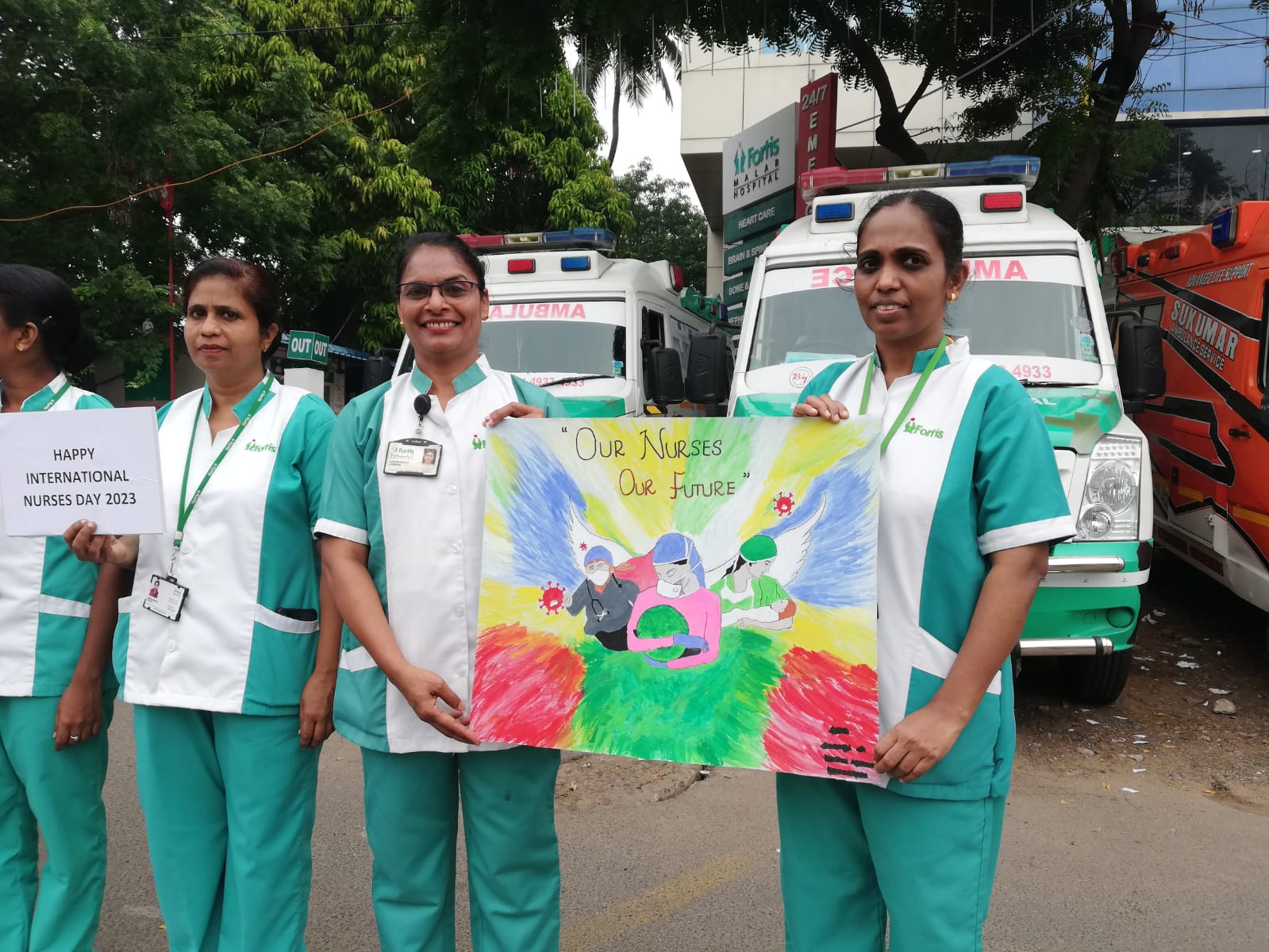 About Fortis Healthcare Limited
Fortis Healthcare Limited – an IHH Healthcare Berhad Company – is a leading integrated healthcare services provider in India. It is one of the largest healthcare organizations in the country with twenty-seven healthcare facilities (including projects under development), 4100 operational beds and over 419 diagnostics centers (including JVs). Fortis is present in India, United Arab Emirates (UAE) & Sri Lanka. The Company is listed on the BSE Ltd and National Stock Exchange (NSE)

of India. It draws strength from its partnership with global major and parent company, IHH, to build upon its culture of world-class patient care and superlative clinical excellence. Fortis employs 23,000 people (including SRL) who share its vision of becoming the world's most trusted healthcare network. Fortis offers a full spectrum of integrated healthcare services ranging from clinics to quaternary care facilities and a wide range of ancillary services.
This year educate yourself and develop your career with EasyShiksha