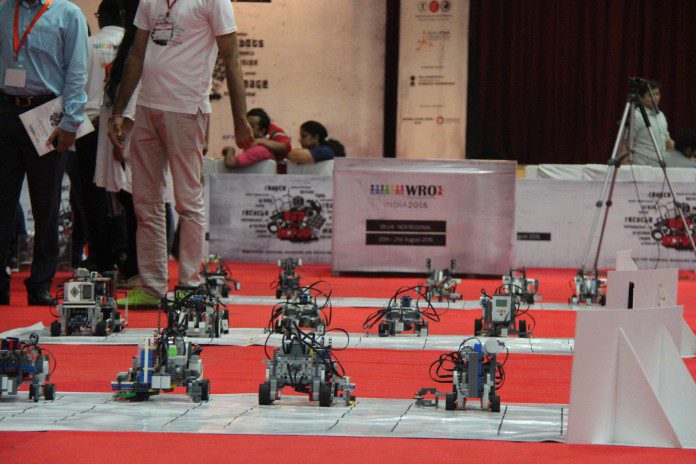 Noida, August 24, 2016: Genesis Global School, Noida, hosted the Regional Championship of the prestigious World Robot Olympiad for Delhi NCR.
The 'Rap the Scrap' themed edition of the Olympiad was jointly organized by India STEM Foundation and National Council of Science Museums (NCSM) and focused on providing innovative solutions to reduce, manage and recycle waste, using robotics technology, by students aged between 9-25 years. The open-for-all event saw a high participation of about 80 teams and 300 students.
Four teams from Genesis also took part in the world renowned tournament out of which two teams qualified for the National Championship which will be held at Kolkata in October. The winning contestants of the Senior High category were Amogh Sharma, Shashwat Jha and Drona Sharma while the Elementary category was led by Atharv Anand, Siddharth Sahay and Krit Mehrotra.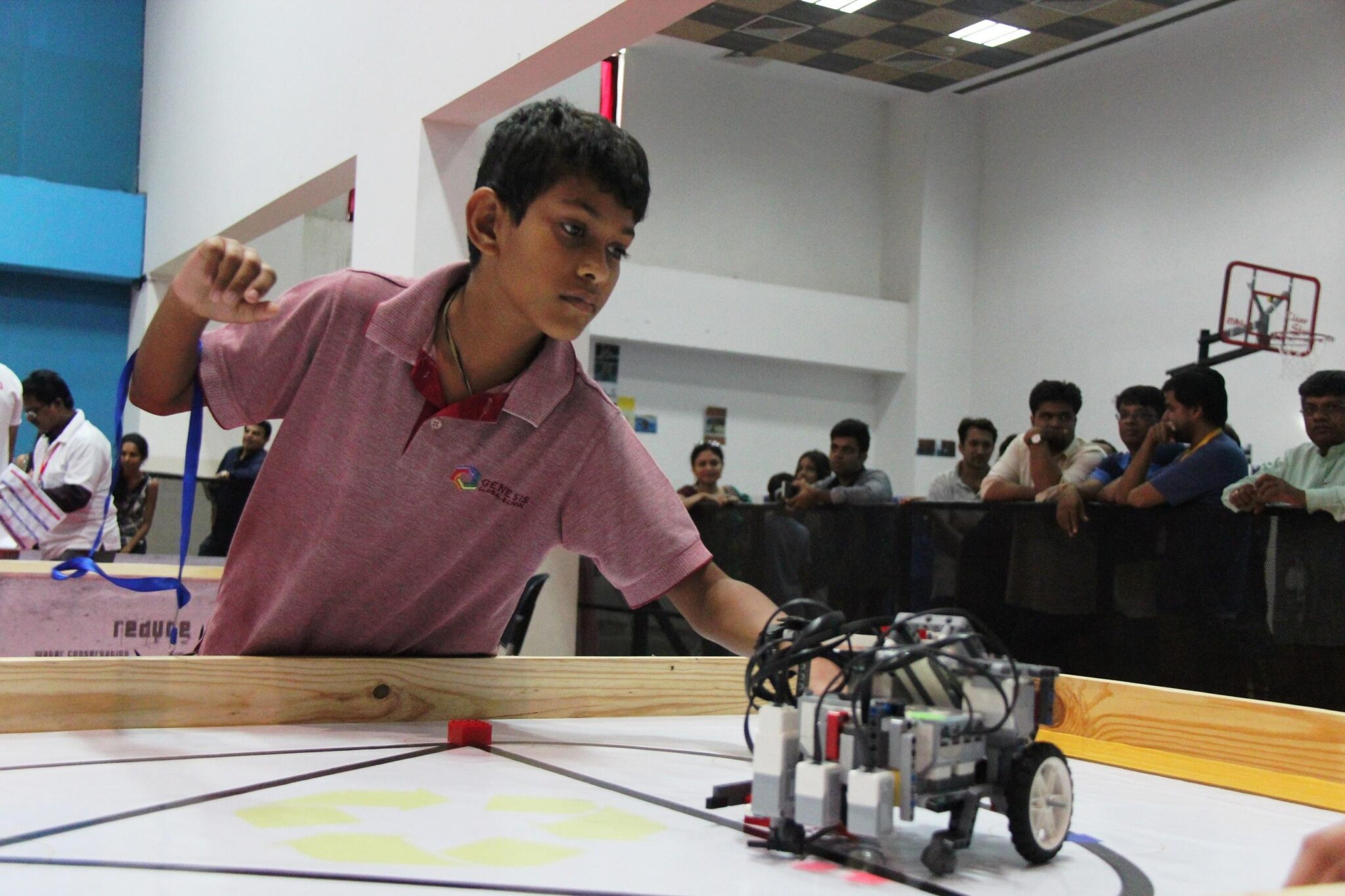 The Delhi – NCR Regional Championship of WRO 2016 was honored by the presence of Dr. C. Muralikrishna Kumar, Senior Adviser, (S&T), Niti Aayog, Govt of India, as chief guest. The occasion was also graced by the reputed dignitaries Shri. D. Rama Sarma, Director National Science Centre, Shri. Samarendra Kumar, Director (HQ) National Council of Science Museums and Shri. Sudhanshu Sharma, Director, India STEM Foundation.
The competition saw participation from various other reputed institutions like Delhi Public School, Ahlcon, Amity International, Manav Rachna, Shiv Nadar and other private robotics Coaching Clubs.
On this occasion, Mr. Pramod Sharma, Director-Principal, Genesis Global School said, "It has been a pleasure to host such an exciting event with the World Robot Olympiad this year. This event intends to focus on the need and importance of an education pattern driven with the support of science and technology. It is to bring together likeminded young people from all over the world and to develop their creativity and problem solving skills through challenging and educational robotics competitions."
The event witnessed the students creating, designing and building several robot models that looked and behaved like human athletes, resulting in a glamorous ending to this tournament.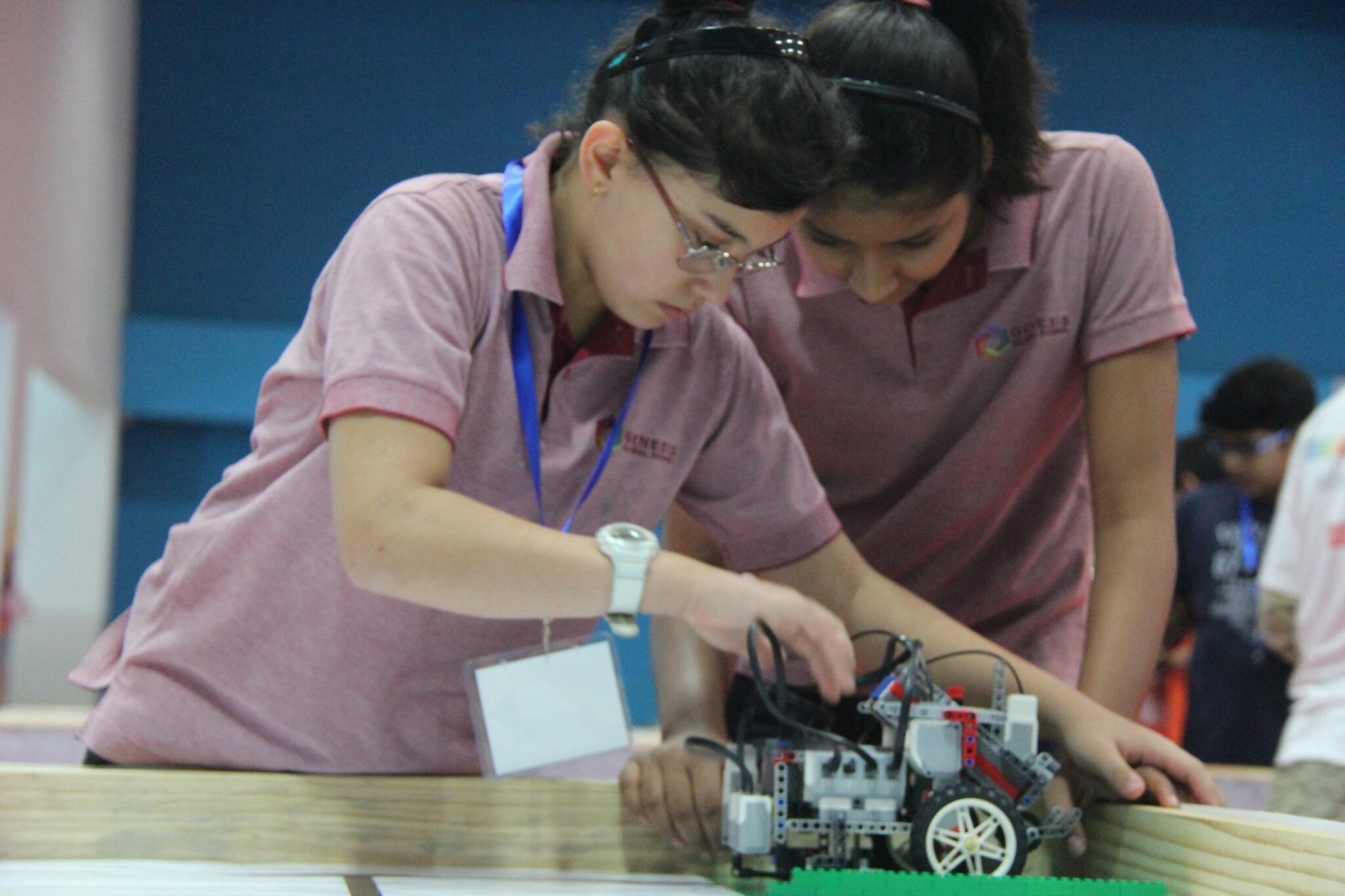 About Genesis Global School:
Genesis Global School, Noida has been ranked # 6 all India and # 2 in the Delhi/ NCR region in the International – Day-cum-Boarding School category by Education World in 2015.
It offers all the options that a student would need in their K-12 journey. A choice of National (CBSE) & International Curriculum (CIE & IB), 21 Sports in a world class infrastructure and a Day / Residential facility is available. A Wi-Fi enabled 30 -acre campus, with spacious e-classrooms, multimedia library, well-resourced labs for Robotics, Design & Technology etc., and excellent mentors form the backbone of the academic infrastructure. The student- teacher ratio of the school is 9:1 enabling individual attention. The school offers free remedial classes and periodic feedback sessions for parents. GGS is the youngest member of The Indian Public Schools Conference (IPSC) and a Global Member of Round Square. It also maintains associations with Clifton College, UK, Middlesex University, U.K., GSD Spain, Ermitage, France and SchlossNeubeuern, Germany. Regular MUN's and International student exchange programmes are organised for all students. For students' health care, there is a fully equipped Infirmary with a resident Doctor. The Central Dining Hall of the school has a capacity of over 700 seats serving a balanced and nutritious diet to all. Another dimension giving strength to the curriculum is the presence of 55 resident teachers, many with past experience at renowned residential schools of India.