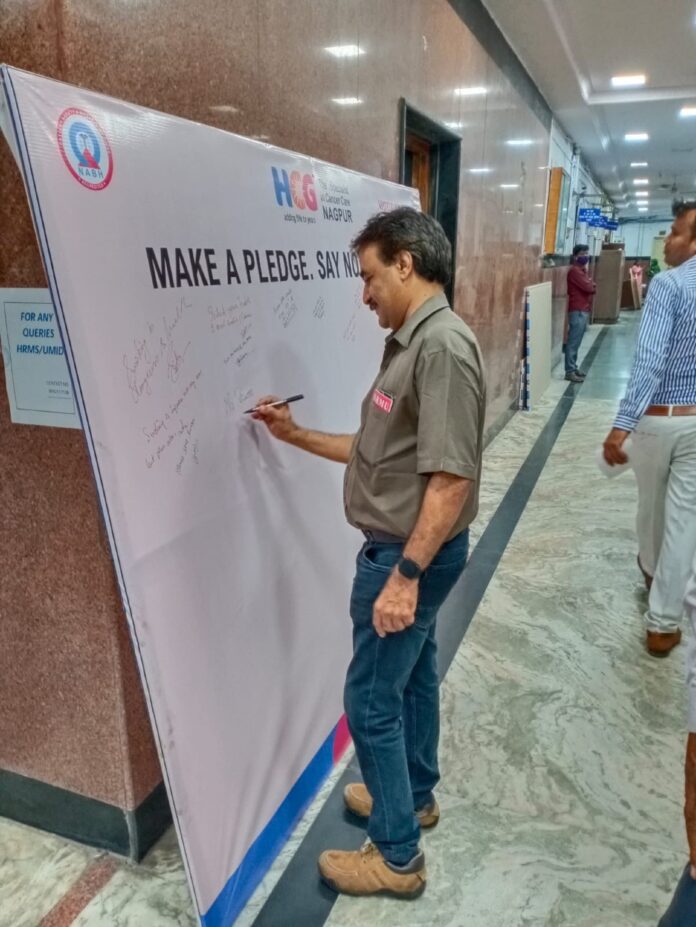 Nagpur, 2nd June 2022: On the occasion of World No Tobacco Day HCG NCHRI Cancer Centre Nagpur organized an awareness initiative in association with central railway Nagpur  'MARZI HAI AAPKI' with an aim to create awareness on cancer due to tobacco usage. The activity was conducted in Nagpur railway station and DRM office, central railway, Nagpur simultaneously, under the leadership of Smt. Richa Khare- Divisional Railway manager, central railways and Shri P.S. Khairkar- ADRM Central Railways, Nagpur, where over 200 employees & visitors took part in a signature campaign to say NO to Tobacco. Approximately 5000 passengers took the pledge to quit usage of any kind of tobacco and approximately 50000 educational brochures were distributed to passengers at the railway station.
READ: Priyanka Majumder joins as Front Office Manager at Grand Mercure Bengaluru Gopalan Mall
Speaking about the awareness initiative, Smt. Richa Khare DRM said, "Central railway & HCG Cancer Centre has always been at the forefront in encouraging and working with the community to promote healthy living. Using tobacco in any form is dangerous to the health of self and family and it is indeed a good step to move forward and create awareness among citizens. We are happy that staff of central railway and passengers have participated in large numbers and shown willingness to quit tobacco. Such enthusiastic participation shows the intent and commitment to remain in better health".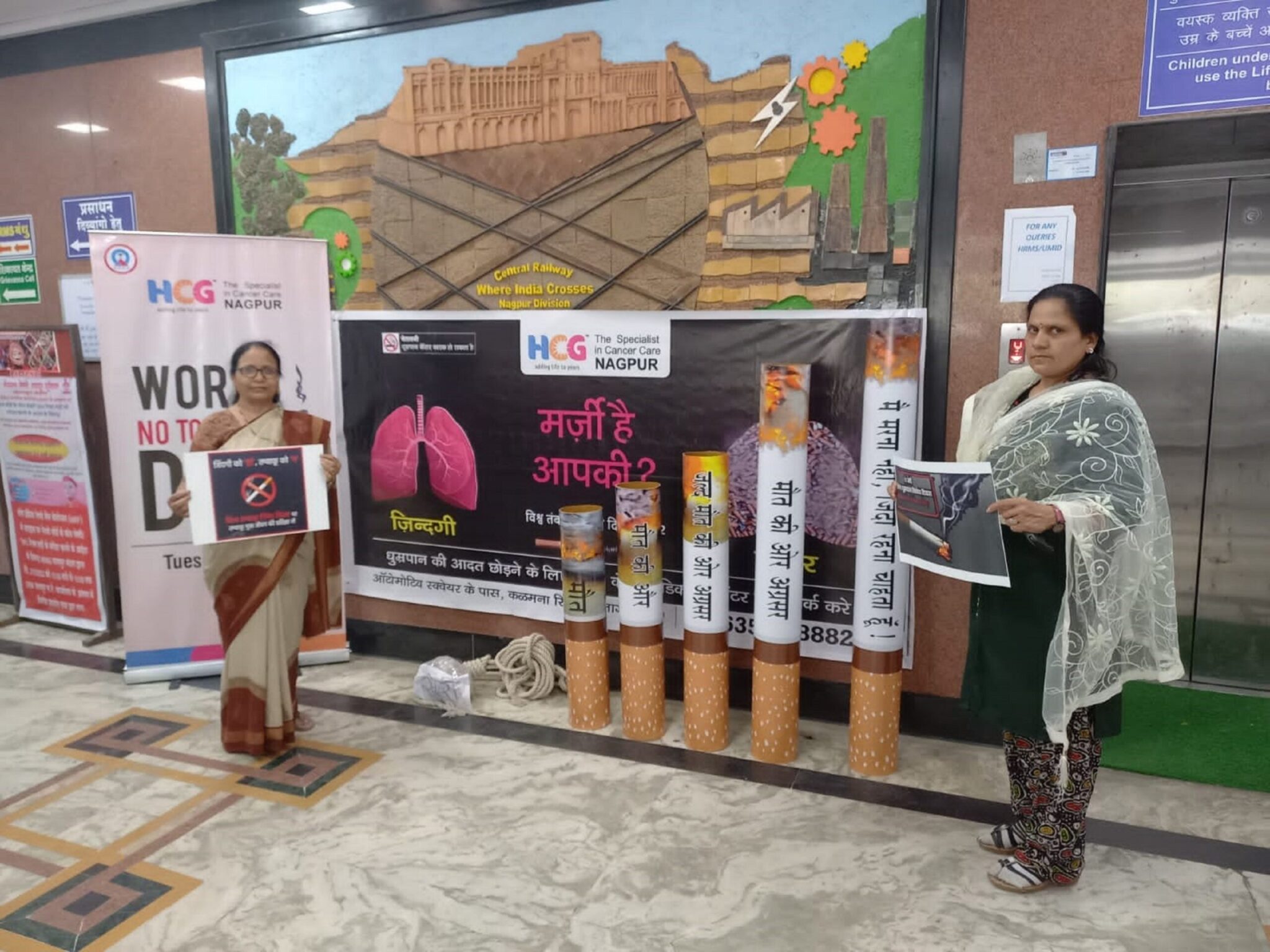 visit EasyShiksha for skill development  
Mr. Sujit Khare General Manager- Marketing, HCG NCHRI Cancer Centre said "The main aim of this activity is to promote healthy lifestyle and a healthier environment. We have conducted many awareness activities in the past and will do so in the future. It is overwhelming to witness the sheer enthusiasm of the Staff of DRM Office and people of Nagpur who have come together in such large numbers to support the campaign through this "MARZI HAI AAPKI" activity.

About HCG NCHRI Cancer Centre:
HCG NCHRI Cancer Centre, Nagpur, is the first private comprehensive cancer care hospital in Central India. HCG NCHRI Cancer Centre was founded to provide consistently high quality and result oriented cancer care treatment, by adopting global innovations. HCG NCHRI Cancer Centre is a state-of-the-art, 135 bedded oncology hospital with all oncology facilities under one roof. The hospital provides quality cancer care through Surgical Oncology, Radiation Oncology & Medical Oncology with a full range of diagnostics. The hospital treats all types of cancers with the latest advancement in the Radiotherapy system like image-guided radiotherapy and radio-surgery which is designed to treat tumors with speed and precision.