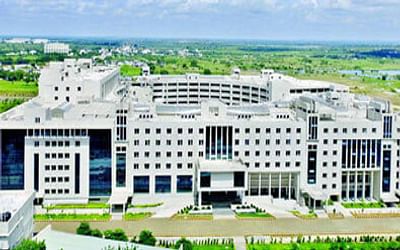 The nuclear scientist was recently at the GITAM Vizag campus to attend their annual Mechanical fest, Sangharsh, where he emphasized on the need for hands-on learning
Visakhapatnam, April 2023: Celebrating the innovative spirit of mechanical engineering as a field, the recent Sangharsh 6.0 — one of India's biggest mechanical engineering fests — provided a platform to cutting-edge projects on Drones, RC planes, Go Karts, Off-Road Vehicles, IoT Cars, and Robot Soccer, helmed by young engineers-in-the-making. Organized by GITAM (Deemed to be University) — a NAAC A++ accredited university — for the sixth consecutive year, the fest was graced by Padma Shri recipient nuclear scientist Ravi Grover as the chief guest.
Dr. Grover, who is credited with conceptualizing and setting up the Homi Bhabha National Institute (Mumbai) as a university-level institution, highlighted how tinkering has been so crucial for successful discovery and experimentation in Science.
ALSO READ: School Edtech LEAD elevates Deepak Hariharan as Expansion Head Affordable Private Schools
"I went through the exhibits at the fest, and I find students are enthusiastically participating in the events. One must remember that the field of engineering has advanced by designing products, assembling them and moving forward," he said. Citing the history of mechanical engineering, Dr. Grover added that Wright Brothers created the first aeroplane, and aerodynamic theory and systems came later. Similarly, James Watts made the steam engine first; and thermodynamics came much later. " It is hands-on initiatives like these that have led to numerous interventions. These kinds of hands-on activities have given us so many devices. Scientific explanations have come later, and then scientific concepts help to improve those products," explained the scientist.
Speaking at the session, Dr Grover shed light on the growing unemployment in India and added that it stems from a deep-rooted desire of most learners to work with computers in air-conditioned laboratories or offices. Emphasizing a bottom-up mindset, he urged students to be ready to work at project sites and in difficult locations, if India has to become a highly developed nation.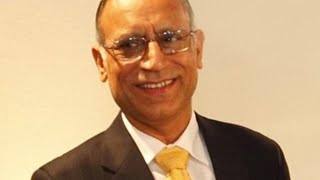 "It's not only a change in the explicit education curriculum, which is needed, but in what is known as the 'hidden curriculum', that which students imbibe from the prevalent atmosphere of the university as they walk through laboratories and corridors.
"India's manufacturing sector contributes heavily to the economy, and if the contribution of this sector increases, it could potentially solve the unemployment problem in engineering. Therefore, the 'hidden curriculum' in universities should encourage students to take up on-ground projects in the manufacturing sector," said Dr Grover.
Speaking on India's net zero carbon promise by 2070, Dr Grover iterated that it requires an accurate estimate of how much energy India will require by then, and then looking at the sources such as wind, hydel and nuclear. Stressing on electrification of all sectors where carbon is used as a molecule, he said that electricity production in India must increase at a CAGR of 5% between now and 2070.

Giving an example of how mechanical engineering departments can contribute to sustainability, he went out to explain how the dust level in India is very high, and so dust gets deposited onto solar cells installed on rooftops, leading to less output. Dr Grover said that mechanical cleaning systems can keep solar surfaces clean without using much water.
"We are delighted to have hosted Sangharsh, which was full of exciting keynote speeches, workshops, and competitions. Fests like these push students from their comfort zone and give them networking opportunities, helping them have a brighter career in engineering," said Prof Vijaysekhar C, Dean of Engineering, GITAM School of Technology, GITAM. This year multiple clubs including GITAM Automotive Club, Aero-Modelling Club, and AeroAstro Club, and teams such as Team Tyrants and Team Gravity displayed their innovative projects including Drones, RC planes, Go Karts, Off-Road Vehicles, IoT Cars, and Robot Soccer.
About GITAM (Gandhi Institute of Technology And Management)
GITAM was founded in 1980 by an inspired group of eminent intellectuals and industrialists of Andhra Pradesh led by Dr M. V. V. S. Murthi, former Member of Parliament, and popular philanthropist. Located in Visakhapatnam, Andhra Pradesh, it also has campuses in Hyderabad and Bengaluru. Collectively, the four campuses have 12 Schools offering 112  UG and PG Programmes,  under their wing, in addition to Ph.D. Programme. Over the years, GITAM has taken part in many social activities and has also produced many renowned personalities.
This year Educate yourself and develop your career with EasyShiksha