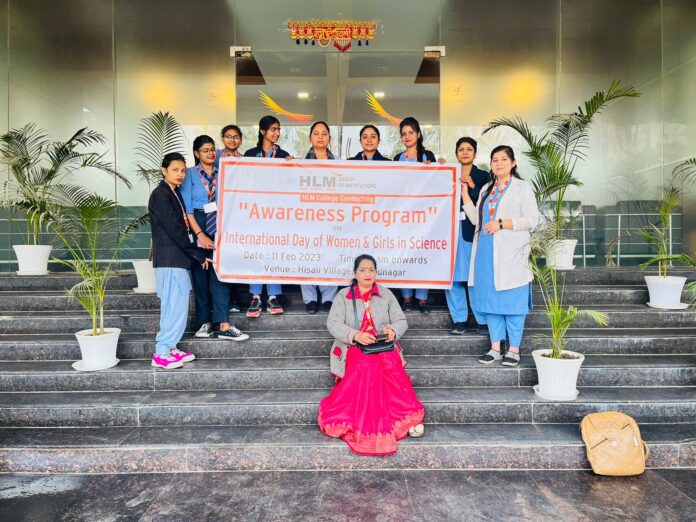 Students of HLM Group conducted an awareness program in Hisali village on the occasion of the 'International Day Of Women & Girls In Science'. Girls of the college carried out a campaign in different parts of the village with an aim to uplift the villagers and ease their daily life with simple techniques of science. Students informed the girls and women of the village regarding the benefits of science and taught them simple measures to help them in their regular schedules.
Ms. Tanvi Miglani, COO, HLM Group, said, "We aim to contribute to the community that we are a part of, and our students took a great initiative to create awareness among villagers and utilise their learning in the best possible way. Women and girls have achieved a lot in science today and have brought laurels to the country. Girls visited the village in a group and created awareness among the females regarding the techniques of science. They also informed them about the simple measures that they can use in their daily life to ease their regular activities. The campaign received a great response from the villagers."
A massive gathering from the village attended the campaign held by the students. Our faculty also accompanied the students and motivated them in their efforts to make a positive difference in society with their skills. Students are excelling in both their academic and extracurricular pursuits, bringing honour to their college. The college is one of the top institutions in Western UP and has a long history of producing top-notch outcomes in every area.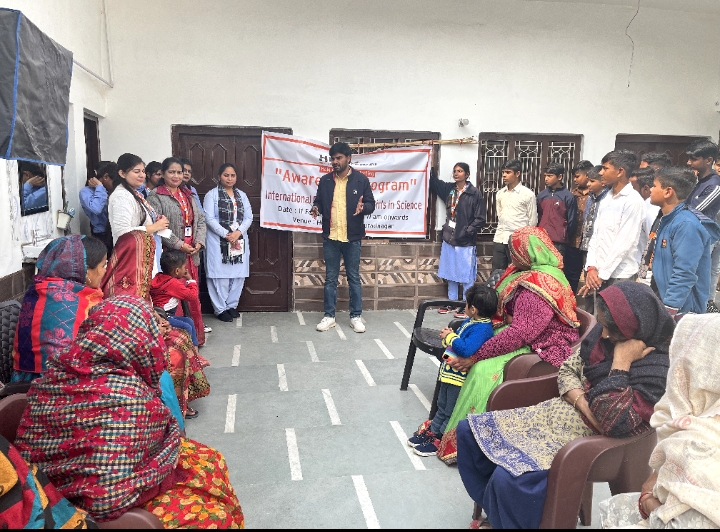 Also Read: South City International School celebrated Graduation Day with a lot of vigour
This year Educate yourself and develop your careers with EasyShiksha