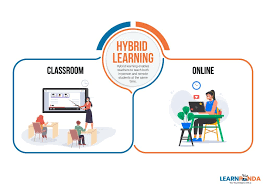 Shourie Chatterji, Chief Digital Officer, Schoolnet
The growth of the EdTech industry in India has been phenomenal and experts believe that it is poised to become a $30 billion space in the next ten years. The online education market has now reached a point where it is becoming if not more, at least as equally attractive as offline institutes. Education entrepreneurs have identified the gap in the market and have started to build innovative products to improve the future classroom. Today, the doyens of education know that future of the education is being created by blending it with technology.
If we trace the development of the EdTech sector in the last two years itself, we can see how players are adapting to the demand created. During the pandemic, they launched live classes, personalised learning apps, video-streamed content, gamified learning and much more. Now, when schools have reopened, there have been concerns as to how business models will adapt, survive, and thrive. Big players have opened physical tuition centres for K12 and Test Prep because of the operating environment. This recent shift in business models points to the fact that blended learning is the future of education. Some players, who have been in this space for a long time, have always operated in a synchronised and blended manner, offering solutions for in-school and after-school learning, focusing on improving learning outcomes and teaching efficiency. 
Top Engineering Courses
More Courses With Certification
The implementation of the hybrid learning model in education has benefited teachers, students, and institutions in a significant way. It helps educators become recognized as a "brand" and attracts students from across the country to participate in their courses. We have seen a definite increase in the number of tech-integrated courses that are being offered by institutions. Online learning platforms are also a great way to keep a child engaged with their studies, as it helps them move at a pace that works for them. With gamified modules and self-paced content, children can learn at their own pace, from anywhere. It's also important to note, however, that technology can never replace the human-to-human interaction between a student and the teacher. This is especially important for helping children develop soft and social skills.
The digital revolution in education has been in the works for a while, and the spread of online education has just hastened the pace. Going forward, the world will see more technologically advanced platforms being used to improve the experience of learners. For example, learning management systems, which are currently the most widely used software in the education sector, will become useful to a greater number of school leaders. Other technologies such as virtual reality and augmented reality, though still in nascent stages, are likely to be adopted in the future classroom.
ALSO READ : E42 Selects Oracle Cloud to Accelerate Innovation and Digital Transformation
The use of technology in learning is a revolutionary step in bringing education to the masses. Not only does it provide unprecedented access with the growing internet penetration and smartphone ownership but also allows for students to learn from the best available teachers, regardless of their location. It is prudent to strengthen the digital infrastructure of schools and hone digital literacy among teachers and students alike to create a strong foundation for tech-enabled learning in the future. An ecosystem approach that benefits all stakeholders and synchronises in-school and after-school learning will be key in not only scaling up access to quality education but also ensuring that the learning outcomes of students see improvement. 
visit EasyShiksha for skill development