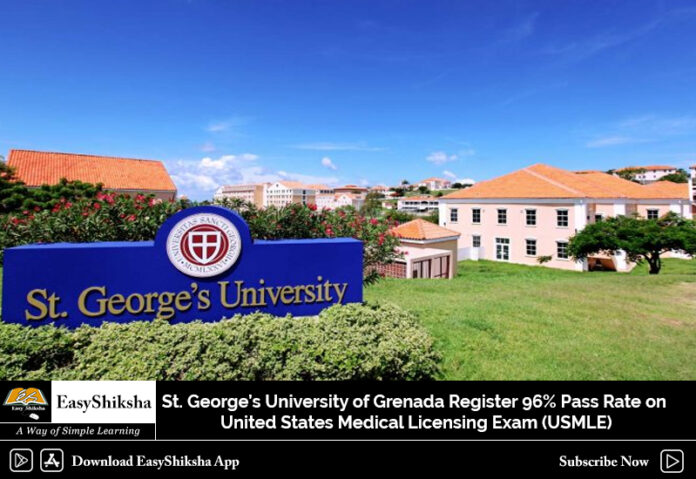 India, 24th May 2023: St. George's University (SGU), in partnership with Northumbria University, will hold its first "Mini-Med" 3-day course on the campus of Northumbria University in Newcastle upon Tyne, in the UK. The sessions will be held from 13 – 15 June. SGU invites students from India, in classes 11 and 12 to join.
Since 2019, SGU's "Mini-Med" course has allowed students to get a glimpse into medical education and experience the broad spectrum of topics they would encounter at medical school. In June 2023, Northumbria University, will host the next course which, due to the number of SGU graduates from South Asia, will be open to Indian students.
Students who enrol in this course will get the opportunity to build meaningful professional connections, learn valuable information during innovative and interactive lectures, and gain practical skills through training, patients' simulation, and lab work in small group sessions.
Participants will learn about the history of medicine, anatomical terminology, the human nervous system, and mental health. The SGU faculty will also enable students to become familiar with medical ethics and emergency medicine.
'It is imperative for prospective medical students to gain an insight into their chosen field before making any decisions about their higher education. Therefore, the primary objective of the "Mini-Med" course is to give students an in-depth perspective about what to expect while they are being trained to be a doctor, and to envision themselves embarking on a global career in medicine," said Lily Phommarack, Associate Director, International Academic Affiliations, SGU.
Students will get certificates upon successful completion of the course and will also have the opportunity to interact and network with senior medical academic professionals.
To sign up for the course, contact Lily Phommarack at aphommarack@sgu.edu
Also Read: Beauty, Wellness and Fashion remain key focus this summer: Flipkart
About St. George's University School of Medicine:
Founded in 1976 with the goal of drawing the best talent and practices from around the world, St. George's University (SGU) has become a centre for academic excellence worldwide. With students and faculty drawn from more than 150 countries, SGU is truly an international institution, with a global perspective, poised to help educate students in this rapidly changing world. St. George's University School of Medicine has a four-year Doctor of Medicine degree program or offers five-, six, and seven-year Medical Degree Pathways with entry points available for students from any education system around the world. SGU has a large network of 75+ affiliated hospitals and health centres in the US and UK and also has a unique opportunity for students to begin their medical career in Grenada, the United Kingdom, or India.
This year educate yourself and develop your career with EasyShiksha