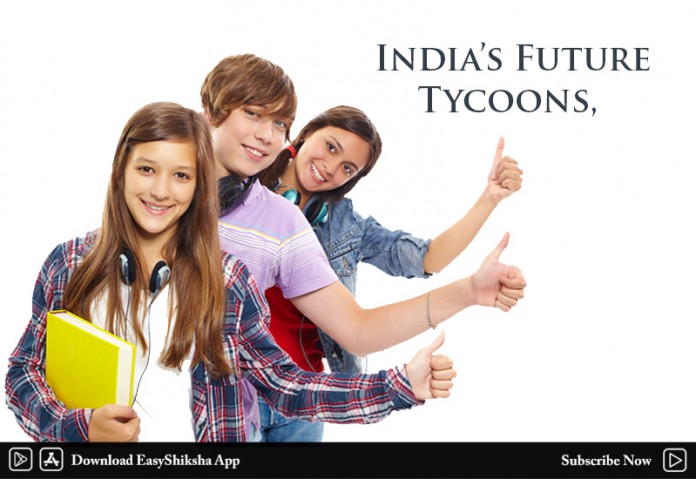 Mumbai, 21st December, 2018: India's first ever entrepreneurial competition for high school students, India's Future Tycoons, received a very encouraging response from students and schools. The registration phase saw over 3200 students entering from over 250 schools covering more than 50 cities across the length and breadth of the country.
The team at ENpower, a cause dedicated to creating an eco-system that empowers early teens with the 21st century skills required to be at the top of the evolving economic world of the future, has started the process of shortlisting the large number of entries down to the Top 100.
The Top 100 teams will then get a chance to attend a rigorous boot camp and eventually will be selected down to 12 finalists for a whopping cash prize and industry experience. The Top 12 will get a chance to showcase their ideas in front of leaders and entrepreneurs from various industries.
On the overwhelming response, Mr. Sushil Mungekar, Founder, ENpower said, "Children from 11 – 18 years are at the formative stage of their lives and it is necessary to let their minds explore numerous opportunities instead of asking them to confine their ideas. While working on various workshops on like skills with students, we realized that kids have entrepreneurial minds that just need direction. The proof to which is the overwhelming response at the registration stage and we are glad that top personalities have come on board to sharpen the students' minds."
India's Future Tycoons, is a competition for students initiated by ENpower to present the first ever business and entrepreneurship platform for early teens (13-17 years of age). This is a platform for young teens to explore the exciting world of entrepreneurship and showcase their ideas about ventures. The platform has been designed to attract great minds to present their ideas, improvising on it, being
India's Future Tycoons competition is a merger of fun, learning, challenge and recognition that allows teens to pitch their ideas to industry veterans and showcase their entrepreneurial talent. It provides teens the liberty to pursue their entrepreneurial mindset and chase their dreams even before they enter the real competitive business world.
About ENpower
ENpower is dedicated to create an eco-system that empowers early teens with the 21 century skills required to be successful in any career that they choose. A game changer in itself, ENpower has introduced the first ever business and entrepreneurship program for early teens. These interventions would help them seize opportunities arising out of India's economic growth and make them equipped to build their own ventures, create economic value for themselves & the society and drive job creation.
ENpower follows a structured process that helps children learn, inspire and empower in the career area of their passion. It encourages every child to think out of the box, experience the entire entrepreneurship life cycle and understand entrepreneurial life skills and process. It gives exposure to an entrepreneur's world and builds role models for children. The modules motivate the children to look at problems as 'opportunities', empathize with 'changes' around, build inner conviction to learn from failures and lead winning teams.
ENpower, (a flagship brand of Enlearning Skill Development Private Limited), takes pride in having developed India's first entrepreneurial learning and development program dedicated to 'nurturing entrepreneurial minds' among early teens based on (a) structured curriculum, (b) certified assessment techniques & (c) fun-based deployment methodology, through a comprehensive 'fun-learning' eco-system.
——————————————————————————————————————————————-
Sign up / Register with EasyShiksha or Download the app and get free online education account. Get latest Jobs Notification & Current Affairs. You can access more than 50 free online courses, various computer and SSC Bank Railway test series and find your career options. You can Sign up with Facebook