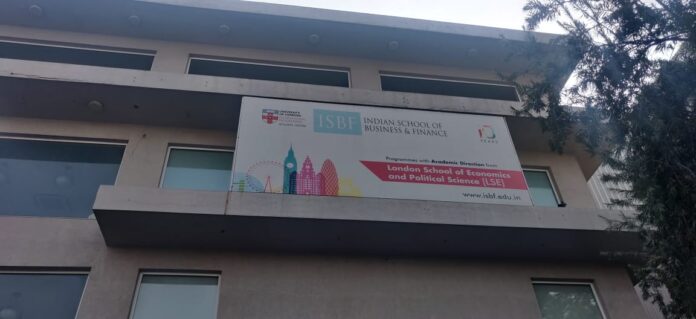 Aims to facilitate and ignite in students the enthusiasm and passion for innovation in the fields of Economics, Management & Finance (EMF)
Top Software Engineering Courses
More Courses With Certification
New Delhi, August 25, 2021: Continuing their endeavour towards building a thriving ecosystem of quality business education, the Indian School of Business & Finance (ISBF), one of five featured teaching institutions of the London School of Economics & Political Sciences' (LSE) and an affiliate teaching centre of the University of London (UOL), collaborated with the Gurugram-based Lancers International School for its growing EMF Club initiative, making it the first-ever in the Delhi NCR region.
Top Quality Management System (QMS) Courses
More Courses With Certification
The EMF Club is a student-led body aimed at facilitating and igniting the enthusiasm & passion for innovation in the fields of Economics, Management & Finance (EMF). This is ISBF's fifth such venture in the country after similar partnerships in Mumbai, Chennai, and Hyderabad, earlier this year.
Top Project Management Courses
More Courses With Certification
Speaking at the launch event, organized virtually, Mr Arpit Sharma, Diploma Programme Coordinator, Lancers International School, Gurugram, said, "When we initially discussed that we should go into such a partnership, the idea was to help our students imbibe the knowledge of skills and expertise from their seniors in higher education institutions. Also, we feel that a connect between high school students and Professors of Higher Education Institutions, will be highly beneficial for them. It's a step in the right direction, and with a lot of effort from the ISBF Team, we are so happy that this club has taken off."
Top Programming Languages Courses
More Courses With Certification
Close to 55 learners from Classes 10th, 11th and 12th of the school led by founder member Mokshika Maheshwari, attended the launch and were treated to an engaging and interactive EMF quiz conducted by Mr Aryapriya Ganguly, Associate Professor, ISBF & a University of London Worldwide Recognised Tutor.
Top Networking Online Courses
More Courses With Certification
Among the activities of the EMF Club, Lancers International School, Gurugram, as outlined by Mokshika, will be a focus on the enhancement of collaboration and critical analysis of real-life situations and business problems, feasibility check on ideas, internship opportunities, sessions by industry leaders, think tank competitions, and the like.
Top Medical Science Online Courses
More Courses With Certification
Also speaking at the launch was Mr Siddharth Swaroop, Manager – Outreach, ISBF, who outlined the importance of in-depth studies in the fields of EMF, in building sustainable and successful global careers. "It is heartening to see the EMF club getting more and more acceptance and I am sure that the students of Lancers International, will benefit immensely from this initiative, in areas which are among the highest paying careers globally," he said.
Top Information Technology Courses
More Courses With Certification
About ISBF
ISBF was founded in 2006 with the vision of delivering world‐class education in India. Through its partnerships with global giants like the University of London, The London School of Economics and Political Science and Kingston University, ISBF ensures that students receive a rigorous, application-oriented and global education, which is relevant to local needs.
Top Digital Marketing Courses
More Courses With Certification
Many of them transfer to foreign universities in their second year of undergraduate study, go on to prestigious institutions for higher study, or secure placements in India or overseas with leading multinational corporations.
ISBF students are taught by an expert and highly qualified group of faculty members and see deep engagement from partnering universities, who train ISBF's teachers as well as conduct classes for students. On the LSE led programmes, ISBF students study the same curriculum and are held to the same standards as LSE students, with the programmes culminating into a University of London degree at a fraction of the cost.
Top Biology & Life Sciences Courses
More Courses With Certification
Today, ISBF is one of LSE's five featured teaching institutions in the world, and enjoys the University of London's Affiliate Centre status, the highest recognition accorded to teaching institutions by the university.
Top Courses in Business and Management
More Courses With Certification