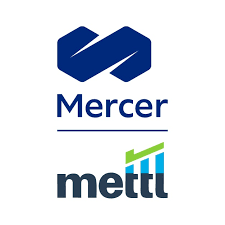 Mercer | Mettl is the technology solution provider for the PMGDisha-CoWIN integration to boost vaccination drives
·       Five crore families at the grassroots to be vaccinated
Top Software Engineering Courses
More Courses With Certification
New Delhi, 25 August 2021: Mercer | Mettl, a leading global online assessment platform, also the assessment partner for PMGDisha (Pradhan Mantri Gramin Digital Shaksharta Abhiyaan) – central government's largest digital skilling initiative- has facilitated the integration between the latter and CoWIN (Covid Vaccine Intelligence Work). CoWIN is India's indigenous COVID-19 vaccination app. This integration enables the Government of India (GoI) to reach a database of over 5 crore families and provide lifesaving COVID-19 vaccination doses to the country's previously inaccessible population located in rural and semi-urban areas.  
Top Project Management Courses
More Courses With Certification
PMGDisha, operating under the aegis of 'Digital India Program,' is the government's digital literacy scheme that aims to digitally skill people at the grassroots, equipping them to efficiently handle daily activities on digital devices. It is the world's largest biometric-based digital skilling initiative, working towards building a knowledge economy. Moreover, it empowers individuals to browse the internet for information and make digital payments. This initiative comes amid India's massive COVID-19-led digital transformation journey.
Top Programming Languages Courses
More Courses With Certification
Since 2017, Mercer | Mettl has already facilitated the digital capabilities assessment of over 3.3 crore candidates registered under the Digital Literacy Program through its online assessment platform and remote proctoring technology.   
Top Personal Development Online Courses
More Courses With Certification
Speaking on the milestone, Siddhartha Gupta, CEO, Mercer | Mettl, said, "Bolstering GoI's digital public good initiative, we are committed to sharing our technology capabilities, expertise and resources to help the nation fight the pandemic. This two-pronged approach of offering world-class digital skilling initiatives and lifesaving vaccines will enable citizens at the grassroots to build digital capabilities. At the same time, it will provide them the opportunity to access real-time information about vaccination slots booking and availability."
Top Mobile Apps Development Courses
More Courses With Certification
As part of the PMGDisha-CoWIN integration, Mercer | Mettl has aggregated the database of 5 crore Aadhaar-authenticated and registered candidates, which is now being utilized to deliver vaccinations to the last mile populace. In a first for a digital solutions provider in India, the latter has processed and verified these individuals' 16-digit virtual Aadhaar numbers without storing data.
Top Information Technology Courses
More Courses With Certification
These registered candidates and their families can easily search for real-time slot availability, receive OTPs, book their vaccination dates, and know about their status on the PMGDisha portal. PMGDisha works with Panchayats across the country to enable Village Level Entrepreneurs (VLE) to operate CSCs (Common Service Centres) for digital skilling initiatives. Thus, PMGDisha's comprehensive last-mile connectivity and reach are being efficiently leveraged to create awareness among individuals in the remotest areas about the vaccine drives and ensure successful inoculation.  
Top Geometry & Topology Courses
More Courses With Certification
The integration offers several advantages to the vaccination registration platform, including real-time data availability and unlimited searches for vaccine slots. Additionally, it operates on a software design pattern called Serverless Architecture or FaaS (Function as a service), backed by Amazon AWS's DynamoDB. It also adds heightened scalability to the CoWIN platform by allowing applications to be disintegrated into its functions and developed and deployed individually, enabling seamless CoWIN notifications on the mobile devices of the end-users.
Top Food & Nutrition Courses
More Courses With Certification
About Mercer | Mettl:
Mercer | Mettl provides an Online Assessment Platform which delivers efficient, cost-effective and technology-driven skill assessments that help organisations to build winning teams by taking credible people decisions across two key areas: Acquisition and Development.
Top Engineering Courses
More Courses With Certification
 Mercer | Mettl is currently partnering with over 4,000 global companies, 31 sector skill councils and 500+ educational institutes across 90+ countries.
Top Biology & Life Sciences Courses
More Courses With Certification
Mettl has been acquired by Mercer in 2018, a global consulting leader in advancing health, wealth, and career, and a wholly owned subsidiary of Marsh & McLennan Companies (NYSE: MMC), the leading global professional services firm in the areas of risk, strategy and people.
For more information, visit www.mettl.com. Follow Mercer | Mettl on LinkedIn Mettl and Twitter @MercerMettl_