Jaipur, 13th April, The Institute of Design at JK Lakshmipat University has been making waves since its inception in 2019. With some of the most innovative design disciplines and faculty from leading design institutions across the globe, the Institute of Design, JKLU has been widely appreciated for its cutting-edge programmes, industry-integrated projects, and innovation in the space of design. The Institute of Design is hosting Jaipur's first design festival, The Jaipur Design Week 2023.
ALSO READ: Innovative Ideas and Breakthroughs from NMIMS MPSTME Civil Engineering
Jaipur Design Week, from JK Lakshmipat University is all set to make its debut in 2023, promising to be an exemplary, experiential, and insightful Design Festival that will bring together a diverse community of designers, students, schools, professionals, educators, and many more. The festival is a celebration of design and creativity, aimed at creating a constituency of Design in India.
Jaipur Design Week 2023 is a six-day event by JKLU's Institute of Design that will take place from April 17th to April 22nd. The festival features a variety of activities that promise to showcase the latest trends and innovations in the design world. The festival has something for everyone, including Open Studios, Designathon, Thoughtspot, Workshops, Panel Discussions, Exhibit D, Design Haat, and a Pantone Party.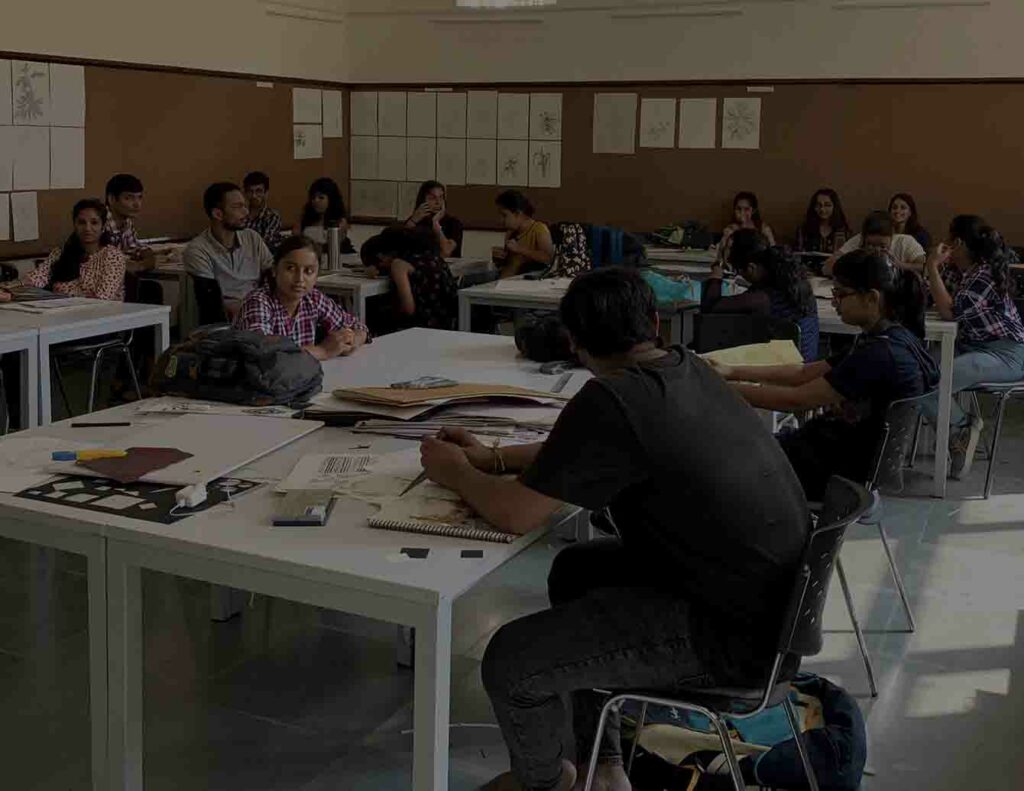 The Open Studio is a four-day workshop where attendees can learn directly from experts from industry and academia. It is open for everyone to attend and will be held at the JKLU (JK Lakshmipat University) Campus in Jaipur. This year's Designathon is carefully curated for school students and undergraduate design students to engage with hands-on design exercises and solve complex human problems. There is also a fun-activity afternoon for school children with Gaurav Juyal, the erstwhile anchor for Disney's Art Attack.
ThoughtSpot is a platform to inspire through stories and experiences. Attendees can hear leading designers talk about the domains of Service Design, Healthcare Design, Brand Design, and innovation done in entrepreneurship. The celebrity designers include Anthony Lopez of Lopez Design, a brand design firm, Manan Pahwa, a Service Design specialist, Neeraj Kumar, who is a BioDesign fellow from Stanford University, and Nidhi Kachwaha, CEO of Atal Incubation Centre at JKLU.
The Panel Discussion on 'Jaipur beyond Crafts' will feature design experts, entrepreneurs, and filmmakers from Jaipur discussing their work and innovation in design domains beyond the traditional craft design. This is a chance to learn from the experiences of these leading experts and the new Jaipur!

The week culminates in an award ceremony that confers the title of 'Emerging Designer of the Year', a newly launched design award given to someone who is an innovative problem solver and will make a difference to the world by their design talent. The award this time is being conferred on a recent graduate of NID (National Institute of Design) Haryana, U R Siddharth, who has won a record 85 international awards for his work, including awards from RED DOT, IF (GERMANY) and DNA Paris. Siddharth UR, an alum of NID (National Institute of Design) Haryana and a Designer at Philips Innovation, will share his learnings to inspire the next generation of designers. Emerging Designer of the Year is a prestigious award presented to a young design professional doing extraordinary work in Design.
Design Haat is an exhibition and marketplace displaying products made/curated by students of JKLU. These include innovatively designed products.
Finally, the Pantone Party is an exclusive invite-only event where guests at Jaipur Design Week and friends of the festival are invited to attend a party with the theme and dress code: Pantone Color of the Year 2023.
Jaipur Design Week 2023 is an excellent opportunity for designers and design enthusiasts to network, learn, and showcase their skills. It is a festival that celebrates creativity and innovation while bringing together people from different walks of life.
This year Educate yourself and develop your career with EasyShiksha