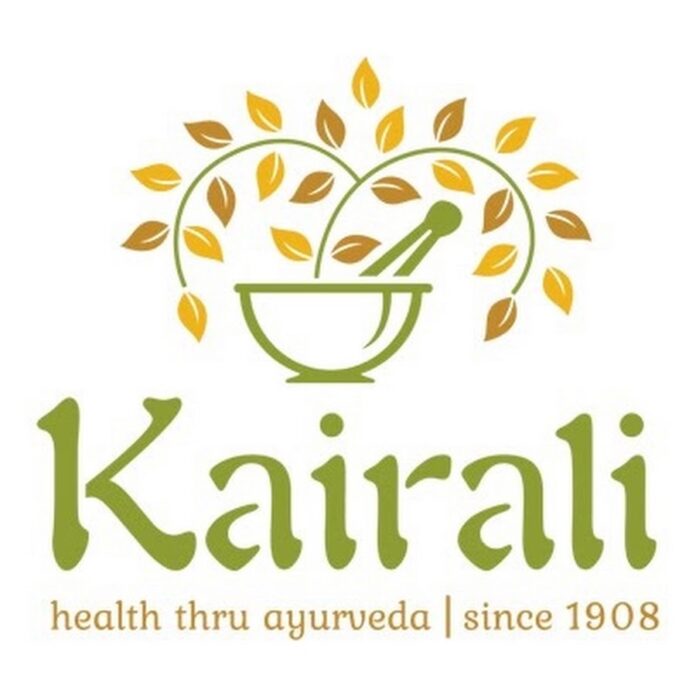 Scales up distribution network across East Delhi, Nashik & Kerala. To appoint 500 Distributors for PAN India reach
New Delhi, 30th, May 2022: Kairali Ayurvedic Products Pvt Ltd (KAPPL), a division of over hundred ten year old Authentic Ayurveda promoter Kairali Ayurvedic Group has expanded its distribution network in east Delhi, Nashik & across Kerala.
While Manki Drug House, with 25 years of experience in promoting Ayurvedic Products will look at distribution of Kairali Products across Kerala, Bansal & Sons with 13 years experience in promoting Ayurvedic products will distribute Kairali Products across East Delhi and Wholesale/stockists, Retailers SR Super Stockists will look after the distribution in Nashik, Maharashtra.
Mr. Abhilash K Ramesh, Executive Director, Kairali Ayurvedic Group said, "We are continuing with our plans to provide a spectrum of authentic Ayurvedic products through the increase in our urban stockist network. Today with 60 plus distributors,  Kairali Ayurvedic Products are now available in more 150 cities across 12 States in India. Many new distributors covering multiple cities for distribution. We are looking at appointing more than 200 new Distributors in this Financial Year. This  will help us reach our target of 500 distributors covering all the states in the country".
Important Announcement – EasyShiksha has now started Online Internship Program "Ab India Sikhega Ghar Se"
The Kairali Ayurvedic product division is divided between
SPALAB –Patent drugs such as Lipidex, Spaliv, Spazyme, Mulberine, Durance, Duravin Forte, Spacol, Cardospa, Rehumaspa & Sparub have been researched & developed under this brand and are ethically marketed & distributed successfully within various states in India and are being planned to be exported to various countries globally.
Proprietary Products – Set up in 1990, this division mainly manufactures Ayurvedic oils either patented to Kairali or written classical in the scriptures. These products play a major role in massage treatments as they are formulated as per the body constitution, age, nature, symptoms of ailments and prevalent climate condition. Oils prepared are 100% natural and made from herbs, flowers, fruits, barks of trees, animal products like milk and minerals.
Pharmaceuticals. –All herbal internal medicines like Arishtas, Asvas, Lehyas, Choornams, Gulikas (Pills), Bhasmas, Gritham required to treat the ailments internally. These products are over 200 in numbers and does not contain any chemicals or toxic materials, thus there are absolutely no side effects.
Cosmetics – This division manufactures Cosmetic Products such as Ayurvedic Soaps, Shampoo's, Hair Conditioner, Moisturizer, Shower Gel & Herbal Tea and Hand sanitisers.
All the above are being manufactured at KAG's state of the art manufacturing facility at Pollachi in Tamilnadu.
READ: edtech players that are seeing a growth despite industry layoffs 
Throughout the recent exceptional times, the group has reliably managed its business procedures. As a result, Kairali Ayurvedic Group has established itself as a reputable Ayurvedic conglomerate known for its high-end products, hospitality, wellness centres, and training programs.
visit EasyShiksha for skill development courses
"The last two years of the pandemic have seen greater acceptance for our rejuvenation products in all the new markets we have appointed distributors for" further added Mr. Ramesh.
ABOUT – Kairali Ayurvedic Group
Established in 1908, Kairali Ayurvedic Group has over 100 years of accumulated experience, and has been propagating health and well-being worldwide. With a gamut of its comprehensive products and services, the Group has been disseminating the authentic Indian Ayurveda and its teachings across the globe. The Group currently operates 35 Ayurvedic clinics/centres, Ayurvedic hospitals & resorts across 9 different countries.
Kairali's ayurvedic healing village, set up at Palakkad (Kerala) in 1999 by KV Ramesh, is a sought-after wellness destination. It has been ranked among the top-50 wellness destinations of the world by National Geographic Traveller. Not only India, people from other countries like Japan, China, Korea, France, the UK and the US visit the centre for treatment of lifestyle-related ailments such as rheumatism, arthritis, lumbago, hypertension, spondylitis, slipped disk, paralysis, palsy, migraine, nervous debility, sinusitis, chronic cold, obesity or depression.
Kairali also set up an Institute of Panchakarma Training in 2010 that offers various training programmes and certificate courses in ayurveda and yoga. They impart the knowledge of ayurveda and yoga with special curriculum and training protocol. All programmes are run by an experienced faculty, which includes senior ayurvedic doctors, therapy experts and professional trainers. For further details please visit www.kairaliproducts.in.