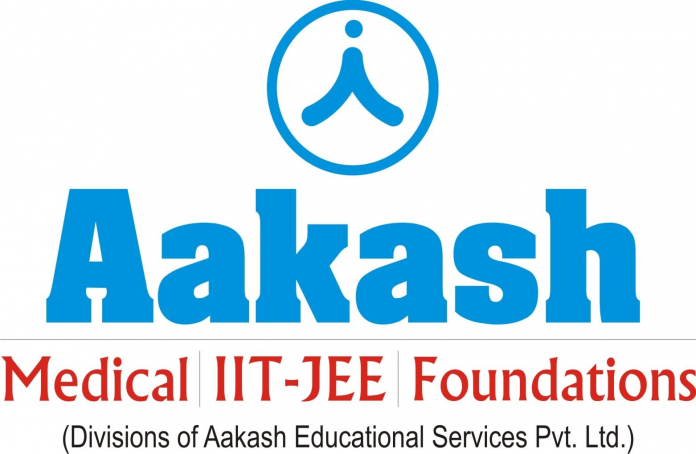 New Delhi, 2nd May 2018: The Central Board of Secondary Education declared the results of JEE (Main) 2018 on 30th April, 2018 which was held on 08 April 2018. The entrance exam serves a gateway to one of the top notch engineering colleges across the country. Lakshay Gupta (Classroom student of Aakash Institute), captured AIR 53 in JEE Main 2018. Lakshay is a 2 year classroom program student of the institute.
Congratulating the toppers, on their impressive result, Mr Aakash Chaudhry, Director – Aakash Educational Services Private Limited, said, "We are proud to share that from our classroom program students in Gen Category, Lakshay Gupta captured AIR 53 with 326 marks in JEE 2018 followed by Sanchit Agrawal who captured AIR 57 with 325 marks. From our Distance learning program, Pawan Goyal captured AIR 6 with 350 marks, Lay Jain captured AIR 13 with 340 marks, Karan Agarwalla captured AIR 16 with 340 marks, Yash Gupta captured AIR 19 with 336 marks, and Naman Nahar captured AIR 64 with 325 marks. The wonderful performance in JEE 2018 by our students is an indication of their consistent hard work and our determined efforts. Aakash Institute provides its students with qualified faculty, rigorous exam-based training and comprehensive study material for achieving academic success in the exams. We are delighted that 7 students (in General Category) from Aakash have secured ranks within 100 AIR in JEE (Main) 2018. Heartiest congratulations to all the students who have performed well in the examination. We are certain that after having secured good ranks in JEE Main, our students are now well prepared to crack JEE Advanced and secure top ranks."
With a structured curriculum customised to meet the dynamic requirements of the engineering entrance examination, Aakash Institute aims to equip its students with the theoretical knowledge and technical knowhow imperative for achieving academic success.
In the words of Lakshay Gupta, AIR 53 (Classroom Program)
"I owe my success to my parents, teachers and Aakash Institute. I recommend all JEE Main Aspirants to join Aakash Institute as it gives a platform to succeed in their life and takes students closer to their dream of getting into reputed IIT".
About Aakash Educational Services Private Limited
In 30 years, through consistent performance in various Medical and Engineering entrance and Foundation-level examinations (NTSE, Olympiads, etc.) across India, Aakash Educational Services Private Limited (AESPL) has become a recognized name via its system of quality teaching and education delivery. It has consistently produced top rankers across India in the prestigious Medical and Engineering entrance and Foundation-level examinations, producing impressive results. Its ceaseless endeavours, comprehensive portfolio of programs and standard facilities in a network of more than 170 centres (including franchise centres) across India serve an annual student base of more than 150,000, thereby establishing a glowing legacy in the arena of medical and engineering coaching.