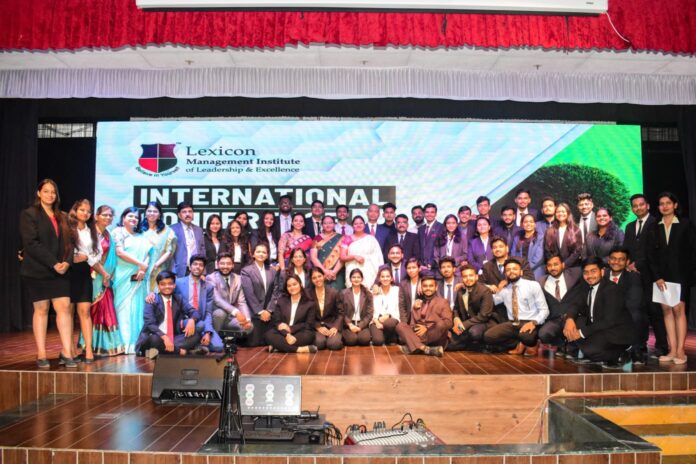 Pune, September 26, 2022: Lexicon Management Institute of Leadership and Excellence that is a part of The Lexicon Group of Institutes has carved a niche for itself in mentoring students in management and leadership roles and shaping futuristic leaders. An institute that believes in providing innovative and robust learning practices hosted the 'International Conference', a conference that provided a platform for researchers, academicians, and practitioners to contribute to identifying the latest advances & innovations in sustainable business practices in the digital era.
A pioneer in management education, Lexicon Management Institute of Leadership and Excellence is committed to 'Driving Excellence through Collaboration' via the Lexicon Centre of Excellence vertical. Through their widely appreciated efforts, the institute supports various industries and the corporate world by delivering intellectual insights, training, and development to enhance their overall performance. The 'International Conference- Sustainable & Innovative Business Practices' was an opportunity for researchers, academicians, and professionals to contribute to the latest advances & innovations in developing sustainable business practices in the digital era.
"Sustainable innovation involves making intentional changes within a company which generate long-term social and environmental benefits while also being profitable. While there has been tremendous development is this concept over the years, we still have a long way to go from a research point of view. This conference will, therefore, help bring forth innovations in addressing those issues while fixing the crevices", says Mr. Nasir Shaikh, Group CEO The Lexicon Group of Institute, EduCrack & MultiFit. 
Also Read: Flipkart's 'Crafted by Bharat' festive event to celebrate 'Indian Handicrafts'
The conference provided a platform for individuals to publish their work in several renowned journals, certificates, and an opportunity to interact and build rapport with several international faculties and industry experts. That's not all, but it also helped gain insights on several topics as the topics that got covered in the conference were from Finance, Fintech, Media and Entertainment, Marketing, IT, Managerial Communication, Foreign Trade, Retail, Health and Hospitality, Legal and Ethics, and much more. The International Conference received a great response as over 500 research papers from 65 cities across 5 countries were submitted for the conference.
The work around sustainability and innovation in the digital era still has a long way to go, however, through Lexicon MILE's International Conference, researchers and academicians were provided with just the kind of opportunity and exposure to succeed in the field.
Visit EasyShiksha for skill development courses