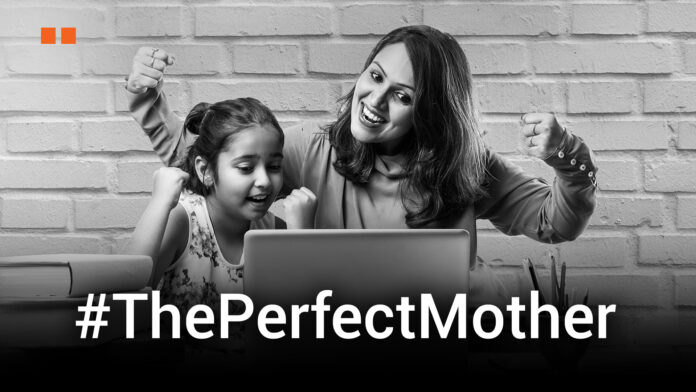 The challenger campaign takes on accepted social norms on what it means to be a mother
Mumbai, May 15, 2023: This Mother's Day, Lighthouse Learning, one of India's leading early years and K-12 education groups, unveiled its new campaign to take a strong stand against the myth of a "perfect mother." In its new campaign titled '#ThePerfectMother' launched last week, Lighthouse Learning rejects the notion that there is a "right" way to be a mother. As part of this unique campaign, the leading education group conducted a social experiment among people across social strata to find the definition of the 'perfect mother'.
ALSO READ: Girls from Satya Bharti School Senior Secondary Schools continue to raise the bar as they top Class 12th and 10th CBSE board examination
In an effort to identify the precise definition of the 'perfect mother', the Lighthouse Learning group conducted social experiments employing various well-established and a diverse array of metrics like Vox Pop, group discussions with parents, including a comprehensive survey of the vast expanse of the internet, and engagement with influencers and the larger internet community. The team also consulted with the distinguished generative AI platform ChatGPT. However, despite deploying an array of survey metrics, the company was unable to define a clear and definitive version of the perfect mother and concluded that there is no right definition of who an ideal mother is.
#ThePerfectMother campaign was conceived to re-emphasise the fact that there is no such thing as the perfect mother, despite all the expectations set by the media, books and the larger society. By acknowledging the diversity of motherhood and the unique challenges faced by individual mothers, Lighthouse Learning aims to promote a culture of inclusion, equity and understanding. Through this social experiment, Lighthouse Learning, which empowers 1,000+ women entrepreneurs, challenges established norms in society through unconventional ways. The campaign also reinforces the brand's commitment to critical thinking and independent inquiry – which it inculcates through its path-breaking curriculum for students.
On the occasion of the launch of the campaign, Prajodh Rajan, Co-Founder and Group CEO, Lighthouse Learning, said, "At Lighthouse Learning we understand the pressure parents face to meet societal expectations. Still, we firmly believe that promoting perfectionism is not the solution. Instead, we prioritize equity and inclusion in all our institutions, embracing every child's unique qualities and abilities. Our educators understand that every child is different, and therefore, there is no one-size-fits-all approach to education. We strive to create a learning environment that is welcoming, supportive, and inclusive. Similarly, through our Mother's Day campaign, we aim to challenge the misconceptions and myths around motherhood in society. By promoting equity, inclusion and critical thinking through this social experiment, we hope to inspire parents and caregivers across the country to embrace their unique journeys. As a pioneer in education, we aim to foster a culture of learning in our society that values individuality, empathy and resilience."
Lighthouse Learning remains committed to helping parents and caregivers raise confident, compassionate, and empathetic children equipped to think critically and navigate the complex challenges of the modern world. Through its 'Child First' ideology, Lighthouse Learning group nurtures over 150,000 students every day across its network of 1,400+ preschools and 50 schools spread across the country.

About Lighthouse Learning:
Lighthouse Learning (formerly known as EuroKids International) is India's leading early years & K-12 education group. The group, which global investment firm KKR invested in 2019, is committed to delivering the Joy of Learning to students in early childhood education and K-12 segments. With its portfolio of brands – EuroKids Preschool, Kangaroo Kids Preschool, EuroSchool, Billabong High International and Centre Point Schools, Nagpur, Lighthouse Learning nurtures over 150,000 students every day with its "Child First" ideology in a safe and engaging learning environment.
Over the last 20 years, Lighthouse Learning – a Great Place to Work™ certified organisation has played an active role in evolving the education landscape in India. The group is committed to delivering a robust foundation for future generations with innovation in pedagogy, the use of appropriate technology, and focus on child safety. With a network of over 1,400+ Preschools and 50 Schools, Lighthouse Learning empowers 1,000+ women entrepreneurs across the nation and employs a workforce of over 10,000.
This year educate yourself and develop your career with EasyShiksha