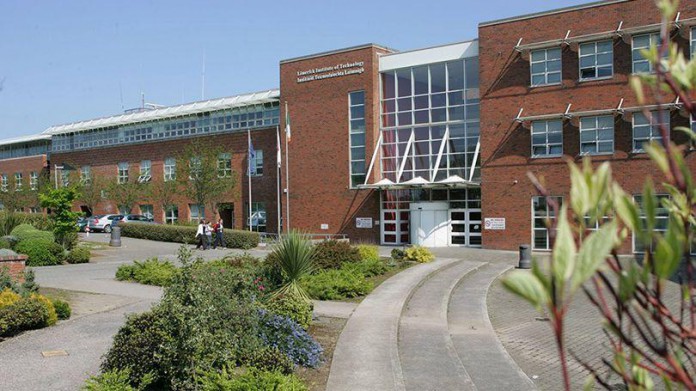 Announces association to engage with the next generation of aircraft maintenance engineers
To target the Indian students by offering 28 month full-time course in Ireland with a world market leader in aircraft maintenance training
India, October 2019: Irish based Limerick Institute of Technology (LIT) in conjunction with Lufthansa Technik Shannon Limited (LTSL) have launched a dynamic new course in aviation open to students all over the globe. The new Bachelor of Science in Aircraft Maintenance Engineering is a full-time QQI Level 7 accredited course that will run for 28 months.
Expressing her interest in the affiliation, Cliona Campbell – Director of International Affairs, Limerick Institute of Technology said, "Collaborating with Lufthansa Technik Shannon helps us to create an extraordinary teaching programme that will boost a student's career in aviation." Successful students will not only be awarded with a degree from LIT, they will also have completed an European Aviation Safety Agency (EASA) Part-66 Category A programme as well as completing 70% of the B1 and 50% of the B2 aircraft maintenance licence modules. "Having heard about the Indian populace, the delegates from LIT look forward to meeting with the Indian students at the Education in Ireland fairs to discuss our new BSc in Aircraft Maintenance Engineering and other courses that LIT has to offer."  



Top Software Engineering Courses



The high calibre training programme is divided into three stages, which will equip students with the skills, expertise and confidence to begin a career in the global aviation industry. Students will gain experience across every area of the aircraft and will experience modules such as, Electric Fundamentals, Inspection Techniques, Basic Aerodynamics, and many more to bolster their knowledge. Students will also have the distinct opportunity to complete On-The-Job training in Lufthansa Technik Shannon, an EASA and Federal Aviation Administration (FAA) Part 145 facility, which specialise in providing airframe heavy maintenance services to the world's leading airlines.
David Ward, Business Development Manager for Aviation Training with Lufthansa Technik Shannon says, "We are excited to get the opportunity to visit India with LIT and Education Ireland to promote our new BSc in Aircraft Maintenance Engineering. This unique degree offers students the best possible entry into the world of aircraft maintenance engineering. An academic qualification from LIT and a European Aviation Safety Agency Aircraft Maintenance Engineers Licence. We look forward to meeting everyone and discussing his or her possible future careers in the aviation industry."
Mr. Barry O'Driscoll – Senior Education Adviser for Education in Ireland mentions, "This is another significant milestone for Education in Ireland as we continue to reach out for quality and excellence in the programmes we offer." On successful completion, graduates will be qualified to apply to the Irish Aviation Authority for a EASA Part-66 Category A Aircraft Maintenance Licence. Requirements for the licence have been carefully integrated into the programme so that students can begin their career immediately. He adds, "The Aircraft Maintenance Programme will open direct employability access for graduate students in the aviation markets."
Graduates from this programme can also find employment as Licenced Aircraft Maintenance Engineers in aircraft base maintenance facilities, Licenced Aircraft Maintenance Engineers in airline line maintenance, Complete B1.1 and or the B2 licence, Tech Services / Continued Airworthiness Management to name a few.
Interested candidates will have the opportunity apply directly to the BSc in Aircraft Maintenance Engineering or learn more about it from both Limerick Institute of Technology and Lufthansa Technik Shannon who will attend the bi-yearly Education in Ireland fairs held in Bangalore, Coimbatore, Chennai, Pune and Mumbai in October 2019. 
To register for the fair, please visit: https://www.educationirelandevents.com/
About Education in Ireland: 
Enterprise Ireland manages the Education in Ireland national brand under the authority of the Minister for Education and Skills. Enterprise Ireland is responsible for the promotion of Irish Higher Education Institutions overseas. Ireland's higher education institutes offer a remarkable 5000+ programmes.  Covering a huge diverse range, these courses lead to internationally recognized, quality assured qualifications. Irish Higher education institutions are ranked amongst the best in the world and studying in Ireland, for students, also means the free fees scheme, enabling those who meet the criteria to avoid tuition fees if studying a publically funded course. For international students, there a huge variety of scholarships, grants and bursaries to help fund your studies in this beautiful country.
To know more, please visit: https://www.educationinireland.com/en/
Top Networking Online Courses
More Courses With Certification
Empower your team. Lead the industry
Get a subscription to a library of online courses and digital learning tools for your organization with EasyShiksha
Request Now
ALSO READ: Rashami-desai-becomes-rash-maa-of-the-bigg-boss-13-house
Get Course: Introduction-to-azure-devOps-Server