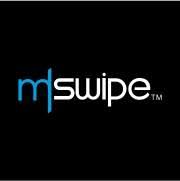 Mumbai, 8th June 2022: Mswipe Technologies, one of India's leading digital payment platforms for merchants has announced key senior executive appointments to bolster their business and digital partnership teams this week.
Rohit Agrawal, the Chief Executive Officer of MCapital has been appointed as the Chief Finance Officer for Mswipe Technologies in addition to his current role. MCapital is the lending arm and a fully owned subsidiary of Mswipe Technologies and provide unsecured loans to merchants. He will spearhead the expansion of their core payments business by building a merchant financing and small loans vertical through Mcapital. Rohit will focus on the creation of new credit products for small and medium enterprises and accelerate the existing business of providing small merchants with quick and easy access to formal credit. A chartered accountant by profession, he brings to the table a robust experience of 16 years in corporate banking and specializes in e-commerce and new-age business. Before joining MCapital, Rohit was associated with Kotak Mahindra Bank.
Nayantara Bhargava is the head of the banking and digital partnership. In her current role, she will focus on strengthening relationships with banks and brands and provide them with payment solutions for merchants, enabling the expansion of the payment digital footprint across the country. She comes in with a rich experience in driving alliances and has contributed to the revenue and growth of financial products in the industry. Prior to this, Nayantara was with CASHe and has also worked with Kotak Mahindra Bank in the wholesale banking division. At Kotak, she was responsible for growth and partnerships for treasury and trade structured products.
READ: Launch of Safe Back to School and Anganwadi Campaign
Along with this, they have announced the appointment of Harita Desai Jani as the head of marketing. Harita brings over 17 years of versatile experience in branding, marketing, and communications across a range of products and segments in the B2C and B2B space. She will be responsible for driving marketing campaigns to accelerate the pace of customer acquisition, engagement and growth. She will also look into developing a unique brand identity, driving marketing outreach programs and boosting creative output for the business. Kick-starting her career in advertising, Harita moved to HBSC, followed by 14 years at Kotak Mahindra Bank. In her previous role, she was responsible for enhancing visibility and brand influence effectively through advertising, digital marketing and brand alliances.
Sachin B Shettigar has been appointed as the Chief Risk Officer for Mswipe Technologies Pvt. Ltd. He will be looking into the risk and compliance adherence at the time of merchant boarding and transaction monitoring. He along with that will also be looking into payments, settlement and dispute handling which will be critical for merchant satisfaction and also ensuring that there are zero liabilities for the company from financial as well as regulatory aspect including law enforcement matters. He has a robust experience of over 20 years in digital payments and banking. He specializes in both acquiring and issuing business of digital payments from an overall backend operations perspective apart from him being a branch manager in Axis bank for a good number of years. Before joining Mswipe, Sachin was working for 15 years in Axis bank and was part of the journey of it being UTI bank to Axis bank and was involved in practically every new digital payment product/service launched by the bank during that period.
visit EasyShiksha for skill development
Yogesh Verma is appointed as the Chief Business Officer at MCapital, the lending arm of Mswipe Technologies, a fully-owned subsidiary. His goal is to scale lending business by engaging with more like-minded merchant partners and go more granular while expanding the existing business. Prior to this, Yogesh was heading MQR, BNPL & distribution channel business for Mswipe Technologies. He brings in 17 years of expertise in digital banking, payment products, Issuance, Acquiring, Transaction Banking and e-commerce businesses. In the past, he has co-founded Payso fintech which was acquihired by Mswipe and has been associated with Standard Chartered Bank, HDFC Bank and Kotak Mahindra Bank.
Ketan Patel, CEO at Mswipe Technologies said "Mswipe's leadership announcement is a strategic step to build our company's transformational journey. Our aim is to enable digitisation of merchants across India in this dynamic digital payment space and ensure we can support their fast-changing needs. The objective is to create a more agile team that is focused on strategic initiatives, customer obsession, innovation and growth. Also, with the introduction of Nayantara and Harita in the leadership team, we are moving towards the commitment of achieving gender equality in our workforce. This will add to diverse mindsets coming together to achieve the ultimate goal."
Important Announcement – EasyShiksha has now started Online Internship Program "Ab India Sikhega Ghar Se"
About Mswipe
Mswipe is one of India's largest financial services platforms for SMEs providing seamless, omni-channel digital payments and other value-added financial services. It is the largest independent mobile POS merchant acquirer and network provider with a million plus merchants across the country. Mswipe offers a host of payment acceptance services for SME's enabling them to accept – cards, wallets, mobile payment apps and bank apps, contactless and QR payments. Headquartered in Mumbai, Mswipe began operations in 2011. Its key investors include B Capital, UC-RNT, Falcon Edge Capital, Matrix Capital Partners, DSG Partners and Epiq Capital.