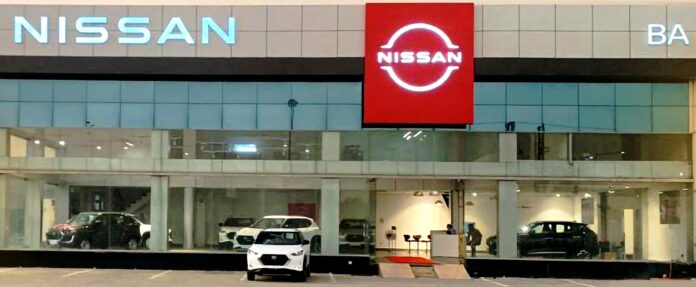 Nissan adds two showrooms and workshops in Karnal (Haryana) and Khammam (Telangana)
Nissan's customer touchpoints reach 267 nationally; both new touchpoints are now operational since April'23
Gurugram, April 28, 2023: Nissan Motor India Pvt. Ltd. (NMIPL) today announced the expansion of its network in North and South India, with new showrooms and service workshops launched in Karnal (Haryana) and Khammam (Telangana). The new touchpoints are part of Nissan's commitment to providing exceptional sales and service experience to its customers. With the addition of these new showrooms and service workshops to its network, Nissan Motor India now has 267 touchpoints across the country with 14 customer touchpoints in the state of Haryana and 9 in the state of Telangana.
ALSO READ: Stretch marks today…faded tomorrow!!!
Nissan operates on a PHYGITAL distribution approach to meet the evolving needs of customers, by providing a hassle-free, one-stop solution for all their needs. The approach offers a seamless and convenient experience with an integrated offline-online payment option, which can be accessed at the customer's preferred showroom. Consequently, Nissan Motor India has expanded its network of customer touchpoints in FY 2022-23 towards enhancing customer reach and experience, adding 19 new touchpoints comprising 14 showrooms and 5 service workshops, strategically positioned in key cities across the Northern and Southern regions of India. Some of these cities include Jaipur, Karnal, Erode, Chennai, Hospet, Rewari, Bhiwani and Khammam among others across the country.
The new BA Nissan showroom and workshop in Karnal, located at 119/4 KM Stone G T Road, boasts a total built-up area of 19000 sq-feet with a large display centre, while Khammam's new VVC Nissan showroom and workshop facility at VVC Circle Rotari Nagar, Wyra Road has 6000 sq-feet combined space for customer experience. Both the touchpoints are dedicated to customers experiencing exceptional sales and service. The physical touchpoints are complemented with Nissan's virtual distribution format of Nissan Shop@Home, facilitating our customers to make an intelligent choice of Magnite variants by comparing different variants through our comparison tool, which also allows customers to upgrade to higher variants at similar EMI model.

Commenting on the opening of the new touchpoints, Mr. Rakesh Srivastava, Managing Director, Nissan Motors India Pvt Ltd (NMIPL), said, "Customer experience is core to Nissan Values and towards the same, we're expanding the distribution network to enhance the reach with the addition of customer touchpoints. We are confident that these touchpoints will enhance the connect with the customers providing them an opportunity to experience Nissan brand."
To further strengthen its presence in the country, Nissan's growth strategy focuses on expanding its network of showrooms and service workshops. The new touchpoints in Karnal and Khammam are thoughtfully designed to meet the needs of discerning Indian customers promptly and efficiently.
About Nissan Motor India Pvt. Ltd.
Nissan Motor India Private Ltd. (NMIPL) incorporated in 2010 is a 100 percent subsidiary of Nissan Motor Co. Ltd. Japan, serving both the domestic and export markets with a manufacturing plant and R&D Centre in Chennai. Nissan with its Global Alliance partner Renault has made an investment of $1.8 billion in the Indian economy facilitating over 70,000 direct and indirect employment and skilling opportunities.
This year Educate yourself and develop your career with EasyShiksha