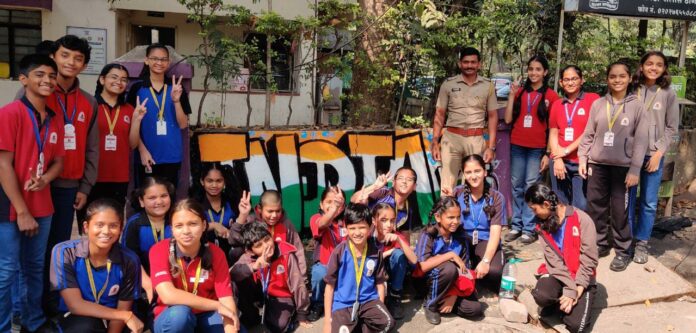 Students from Orchids The International School branches painted the wall of Akurdi Police Chowki along with artists
Pune, 27.01.2023: On the occassion of Republic Day, students from Orchids The International School (OIS) in collaboration with Easy Crew Graffiti Group artists painted the outer walls of Akurdi Police Chowki at PCMC which was stained. More than 25 students from OIS Nigdi and Chinchwad school branches took charge of the wall painting activity and turned the wall beautiful.
The theme of the campaign was India@75 and students participated and tried their hands on graffiti along with the professional artists from Graffiti Group. The wall art reflected about India. Volunteers and artist helped the students to understand how graffiti works on the wall, gave demonstration and then helped them to draw and color the wall. OIS students along with the artist painted the wall with Tricolor theme, India's freedom struggle and Educational quotes.
Mr. Jeevan Mhaske, Head-In charge of Akurdi Police Chowki, was thrilled and glad to see students' participation for such a good cause, "We are extremely happy to see young kids from participate and create something so unique and beautiful. The talented students of Orchids The International School have redeveloped the compound wall with Tricolors, now the wall is looking not just colorful and beautiful but also has got a patriotic touch to it"
Speaking on the initiative, Sarvamangala Koti Singhal, PR & CSR Head, Orchids The International School said, "At Orchids The International school, we always encourage our students to do community service and participate in initiatives which are for a noble cause. This Republic Day we wanted to conduct a unique activity which brings higher social impact. Thus, helping our students paint walls of a government building such as a police station with patriotic theme is one of the unique ways we could celebrate this special day. We hope that through such activities, students feel motiviated to take up more such social intiatives and become good human beings as well as responsible citizens."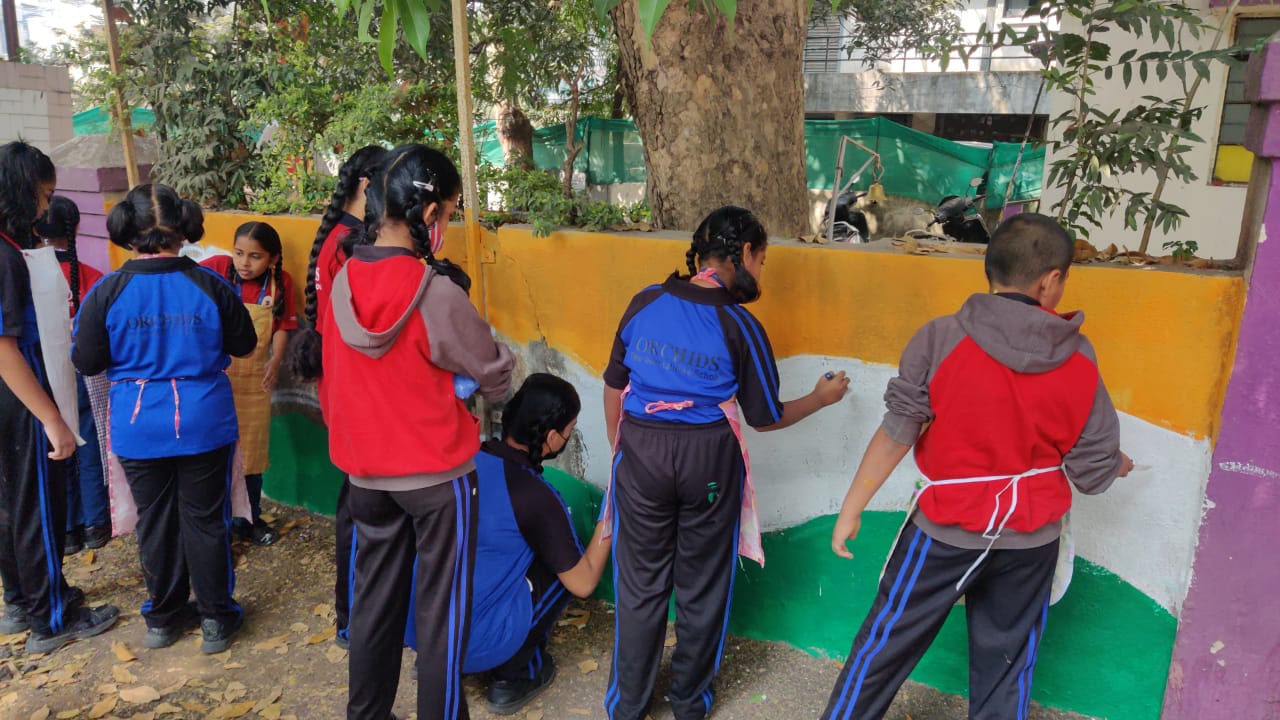 Also Read: Hon'ble Shri Nitin Gadkari and Hon'ble Mr. S.V. Nathan felicitate the top achievers at the 22nd convocation of Sri Balaji University, Pune
About Orchids The International School
Orchids The International School is one of the leading international K12 school chains in India and started its journey in 2002 with its first branch in Hyderabad. In less than two decades, it has grown into 90 branches spread over 25 major cities- Mumbai, Bengaluru, Pune, Hyderabad, Gurgaon, Chennai, Kolkata Nagpur, Nasik, Indore, Aurangabad. Modern physical infrastructure, personalized attention, and a carefully curated curriculum provide uniformity in all OIS schools. OIS follows the CBSE and ICSE curriculum infused with international teaching methodologies to provide a strong emphasis on personality development along with academic excellence. Currently, it has over 75000+ students and 7000+ teaching and non-teaching staff.
Orchids' core anthem is "Shaping minds, Touching lives." 
This year Educate yourself and develop your skills with EasyShiksha