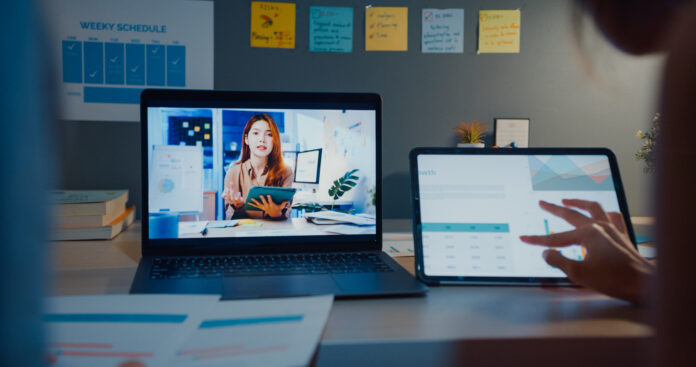 HR & IR Committee of PHD Chamber of Commerce and Industries (PHDCCI) organized an Interactive Session of Industry with Additional Central Provident Fund Commissioner (Haryana) & other Sr. Officials of Employees Provident Fund Organization, in EPFO Premises, Faridabad. The Guest of Honour of the event was Ms. Anita Sinha Dixit – Addl. CPFC (Haryana), and the other officers of EPFO attending the event included Sh. Prashant Sharma – Regional Commissioner 1 (Gurugram West), Sh. Bhupendra Yadav – Regional Commissioner 1 (Zonal Office), Sh. Uday Gupta, Regional Commissioner II (Faridabad), and Sh. Vikram Singh, Regional Commissioner II (Gurugram East). Sh. Ashish Wig, Chair, HR & IR Committee, PHDCCI gave the theme address and moderated the Q&A session.
The program was well attended, with HR officials of various industries participating in the event. Participants were able to get on the spot solutions to the problems faced by them, and they also gave valuable suggestions to the officials.
Sh. Ashish Wig, welcomed the participants and briefed them about PHDCCI and the objectives of the present interactive session. He said that a similar interactive session was organized in Chandigarh which was also well received with tremendous response from all stakeholders. He informed about the Chamber's plans to organize more such sessions in other cities of India in the coming months. The objective of such events is to disseminate knowledge about the new initiatives of EPFO and also to discuss the issues that industries face in implementing the schemes of EPFO, and to also know the expectations of the Organization from Industry.
Ms. Anita Sinha Dixit, Addl. CPFC (Haryana) mentioned in her address that EPFO is one of the world's largest social security organization. EPFO provides three benefits to its members i.e Provident Fund, Pension to members & family members, and insurance benefits in case of unfortunate death of the member. EPFO has always been improving its systems. The huge emphasis of Govt. of India on digital transformation for rendering Govt. services, EPFO has continuously improved its processes and the journey of digitalization to enhance the employees experience, provide transparency, and reduce time and efforts in making compliance by the employers. Today, most of the employees' interface can be handled through the online process including change in employment, withdrawal request for advances, final settlement, updating the KYC details, seeding of UAN with Aadhar, PAN, Bank account etc. UMANG app is also highly popular among members which provides easy access to the facilities of EPFO to its members. The digital initiatives of EPFO has not only improved the quality of service delivery to members but also provided ease of business to the employers.
Ms. Dixit shared about some of the achievements of EPFO initiatives such as Common Registration Portal i.e OLRE, Women Empowerment desk in EPFO Regional Offices, "NirbadhSewa", EDLI and Pension Calculator, "ChintanShivirs", "NidhiAapkeNikat", "Pradhan MantriGaribKalyanYojna"(PMGKY) and "Aatmnirbhar Bharat RozgarYojana"
Sh. BhupendraYadav, RC I, mentioned thatIndianworking population is the actual growth engine which needs to be given confidence that Govt. organizations, Non Govt. organizations, employers, industrialists  and HR Heads takes care of them and their families even when theyare busy in delivering their responsibilities. EPFO was established for taking care of such social security needs of the employees. It becomes a responsibility of all of us to provide this EPFO's social security to all employees who are legally entitled for this or even to those whom Govt. has not made it mandatory. He thanked PHDCCI for organizing such a wonderful session for the benefit of society.
Also Read: Union Budget 2023 and the opportunities it presents for real estate
Sh. Prashant Sharma, RC 1, Sh. BhupendraYadav, RC 1, Sh. Uday Gupta, RC II & Sh. Vikram Singh, RC II addressed to the questions of the participants during "Technical Session & Interaction with Industry"
The interactive session have been a great success and next such session is scheduled to be held in Raipur and Varanasi on 10th February 2023 and 23rd February 2023 respectively.
This year Educate yourself and develop your skills with EasyShiksha