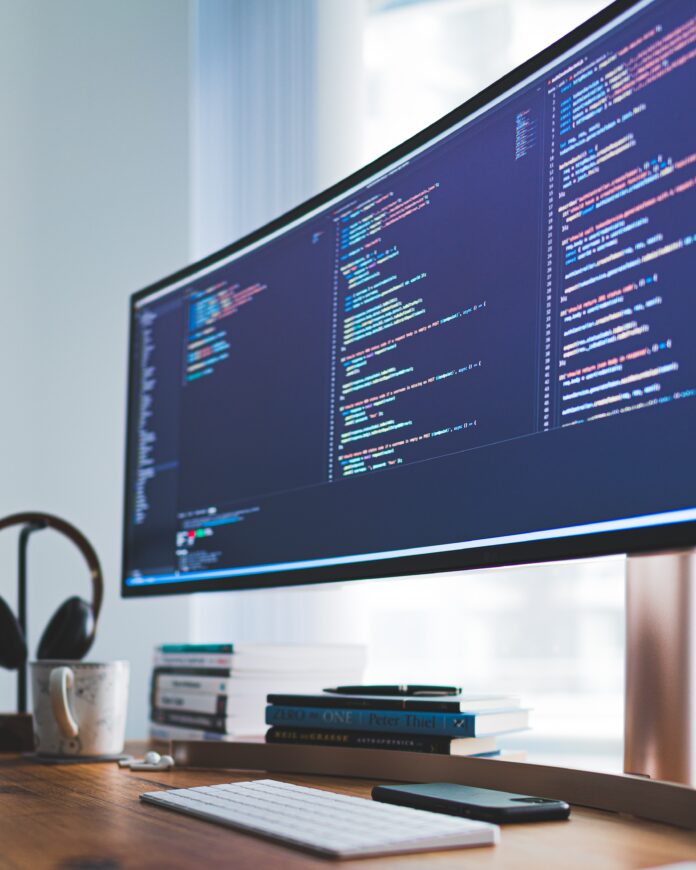 –Prateek Shukla, CEO & Co-founder, Masai School– The software coding school
A Software Developer, also known as a Computer Programmer, is someone who creates any form of Computer Software.
Software Development is a booming industry and it offers a career path with endless progression and opportunities. Software developers develop applications that allow people to do specific tasks on a computer or on other devices. Apart from tech companies, more and more businesses in other fields, too, are relying on Computer Code. The increasing need for Programmers and Developers in the non-IT sectors with India's rising digital-first focus is driving the demand for those who have the required knowledge.

Important Announcement – EasyShiksha has now started Online Internship Program "Ab India Sikhega Ghar Se"

Experts continue to say that many jobs in the future would require coding skills and naturally, developing these skills would help one stand out from the competition.
Until mid-2019, it was mostly the IT and e-commerce companies that were hiring for these roles, but however the spectrum has now broadened.
Consultants in the hiring industry are of the opinion that in the last three years, there has been a 45% increase in the number of jobs available in the Software category in India. Industry reports suggest that there are close to 85,000 open roles for coders across companies. Here, about 35-40% of the openings are in the IT sector while the rest are for the retail, ecommerce, banking, stock broking, insurance and automobile sectors.
The average compensation too has risen from Rs. 8 lakhs in 2017 to Rs. 10 lakhs in 2020.
Empower your team. Lead the industry
Get a subscription to a library of online courses and digital learning tools for your organization with EasyShiksha
Request Now
What does Coding involve?
Coding is nothing but a set of step-by-step instructions that tells a computer what the user wants it to do. Simply put, it is a list of commands that a computer follows. These sets of instructions or Code are written in a predefined Programming Language which Computers can understand. Coding makes possible the creation of Computer Software, Websites, Apps, among others.
It also extends to professionals in the areas of Software Development, Product Management, Backend and Frontend Programming, Data Science and Implementation Engineering. These roles involve the usage of Computer Software and Programming Languages such as Java, Python, C++ and R to perform daily tasks.

Technical skills that will help strengthen a software developer's profile:
Analytical skills: In the world of Software Development, analytical thinking could support the professionals in solving complex problems, making choices, and coming up with the most appropriate solutions. If Software professionals have strong analytical skills in the world of software development, it is certainly bound to help them find better solutions to problems.
Communication skills: For a Software Developer, it can be all the more critical to be able to ask more and intelligent questions at the right moment. It includes not only listening but also writing skills to write technical documentation and to communicate effectively.
Creativity: They are the creative minds developing new applications for the machine. This kind of creative thinking helps people overcome difficult problems and find different alternatives.
Attention to detail: For a Software Developer, detailing is very essential, and it can certainly be considered as one of the most critical skills that could only be naturally inherited but not be trained. Software Developers also concurrently operate on several aspects of an application or program, and thus need to be able to concentrate and pay attention to detail.

Top Finance Courses

Interpersonal skills: One needs to be able to learn, be innovative, and convey the challenges for a solution. Strong communication acts as a bridge between clarity and ambiguity. They need to be able to work well with those who contribute to effective software design, development, and deployment.
Problem solving ability: A Coder is expected to be a problem-solver in the first place, and then comes the craft of programming and learning it. Diverse computer languages and their practical application, different tools, frameworks, and algorithms are the necessary resources that a person should research upon, to develop some strong problem-solving skills.
Can students from non-science backgrounds learn coding?
Yes, students coming from non-science backgrounds can definitely take up Coding as a career. This trend of candidates belonging to Arts, Commerce switching to technology and software, is becoming increasingly frequent in the present day and there are hundreds of success stories all over the country that prove the same.
When a person learns how to program, he will also learn how to phrase the instructions (the syntax of a programming language), and practices for writing better instructions (algorithmic thinking). Hence, anyone can learn basic programming in a matter of days. From there, they can go in many directions and continue to learn a whole set of topics ranging from Web Development to Machine Learning (ML) to Artificial Intelligence (AI). Alternate learning institutes facilitate this upskilling for learners across the board, irrespective of their previous learnings.
Top Medical Science Online Courses
More Courses With Certification
About Masai School
Masai School was founded in June 2019 with the aim to democratize access to quality education. The company follows the Income Sharing Agreement (ISA) model which gives students the option to 'Study Now and Pay Later' once they get a suitable job of or above 5 Lakhs per year. At present, Masai School runs all operations online and plans to graduate 2500+ students in the coming months. Currently, the company offers programs in Full Stack Web Development (full-time and part-time programs) and a UI UX Design Program (full-time program) and are planning to launch Data Analytics, Product Management and more, over the next few months.

Eligibility criteria to enrol for Masai School's program is 12th standard pass. Masai School's coding programs and the ISA model have helped many students achieve their IT dreams. At Masai School, about 65 percent of non-engineers are part of their full stack developer programs. In fact, several BCom graduates at Masai School have secured jobs of Rs 20 lakh per annum in non-IT companies. A typical B.Com graduate would otherwise earn only Rs 5 lakh to 7 lakh per annum.
For more Information visit Easyshiksha and Hawkscode
Enroll Now Core Java Programming