Reaction to the New Education Policy 2020
New Education Policy 2020 is announced
10+2 board structure is dropped
New school structure will be 5+3+3+4
Upto 5 pre school, 6 to 8 Mid School, 8 to 11 High School , 12 onwards Graduation
Any Degree will be 4 years
6th std onwards vocational courses available
From 8th to 11 students can choose subjects
All graduation course will have major and minor
Example – science student can have Physics as Major and Music as minor also. Any combination he can choose
All higher education will be governed by only one authority.
UGC AICTE will be merged.
All University government, private, Open, Deemed, Vocational etc will have same grading and other rules.
New Teacher Training board will be setup for all kinds of teachers in country, no state can change
Same level of Accreditation to any collage , based on its rating collage will get autonomous rights and funds.
New Basic learning program will be created by government for parents to teach children upto 3 years in home and for pre school 3 to 6
Multiple entry and exit from any course
Credit system for graduation for each year student will get some credits which he can utilize if he takes break in course and come back again to complete course
All schools exams will be semester wise twice a year
The syllabus will be reduced to core knowledge of any subject only
More focus on student practical and application knowledge
For any graduation course if student complete only one year he will get a basic certificate, if he complete two years then he will get Diploma certificate and if he complete full course then he will get degree certificate. So no year of any student will be wasted if he break the course in between.
20.All the graduation course feed of all Universities will be governed by single authority with capping on each course.
Shishir Jaipuria, Chairman, Seth Anandram Jaipuria Education Society
National Education Policy 2020 offers a number of well-reasoned and bold reformative steps in the right direction. It conveys a clear bias for disruptive change to meet the future learning needs. This is indeed very heartening and greatly welcome. The policy very well addresses most of the critical issues that daunt our current education landscape. Various change and reform proposals especially in the areas of Early Childhood Education, Teacher Education, Curriculum and Pedagogical Structure, Assessment and Accreditation, Self-Governance and Standardized learning for both private and public schools, if implemented in true 'letter and spirit' by all stakeholders shall undoubtedly transform the overall educational ecosystem in the country. However, with the growing demand of investment required for India to reach SDG 4 by 2030, it would be unrealistic to expect such large investments coming solely from the government and purely philanthropic initiatives. The current regime, has always been strong on reforms to leapfrog sectors in the country. It is time they open up the education sector to private investment that will bring the cost of the education down and help in meeting the diverse needs of the country
Mr. Rustom Kerawalla, Chairman, Ampersand Group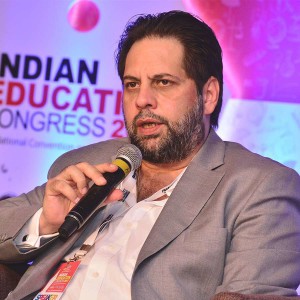 "The New Education Policy 2020 is aimed at bringing transformational changes in the Indian education system with a global perspective. The policy has a multi-disciplinary, value-based approach focussing on holistic education along with life-skills with special emphasis on skill development to improve high employability rate among our students.
The policy lays special emphasis on Early Child Care Education (ECCE) and development by including a play-based multi-faceted curriculum. The universalisation of ECCE will lay the foundation for the development of every child and will be able to honour unique skill-sets at an early age.
Important Announcement – EasyShiksha has now started Online Internship Program "Ab India Sikhega Ghar Se" during this lockdown.
The integration of co-curricular subjects at par will help students honour their hobbies and skills and make value addition in the areas of preference. Project-based learning, vocational learning at an early age, and learning of life skills and inclusion of technology will help a child realise ambitions, gain multi-dimensional knowledge and universal skills and lay the foundation for higher education. In addition, a new system of self, peer, and teacher assessment will give parents and children a 360-degree progress report imbibed with new skills learned during the academic year.
Also, the inclusion of professional and choice-based disciplines as part of higher education will give students a whole new dimension towards honouring soft-skills. This approach to universalising education will help the nation attain the SDG4 goals by 2030."
Dr Jitin Chadha, Founder & Director, Indian School of Business & Finance (ISBF)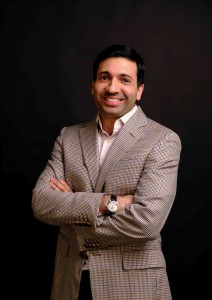 "The approval of a new education policy, after over three decades, is certainly a welcome development. Given the centrality of education in nation-building, we certainly think this will help focus efforts in future. The Draft NEP released by the government earlier talked about various reforms in Indian higher education, and we firmly believe that in higher education, none are as important as providing impetus and a seamless path to forging effective collaborations between Indian institutions and their global counterparts. This will enable us to create the highest possible quality of human capital, which will be a necessary and key differentiator in the post-COVID world where labour markets will become flatter than ever before."
Sumeet Mehta, Cofounder & CEO, LEAD School.
The New Education Policy has introduced pathbreaking reforms. Few points that stand out:
Recognising the importance of Early Childhood Education with its 5+3+3+4 formula – some of us working in ECCE for the last 12 years couldn't be happier!
The move towards flexible entry and exit and breaking down the barriers between Arts, Commerce and Science. This will herald a new era of cross-disciplinary learning.
One that is problematic is the insistence of mother tongue till Class 5. This is against the principle of choice. Parents should choose the medium they want their children to learn in.
Mr. Sahil Agarwal, Co-Founder and CEO, Rishihood University.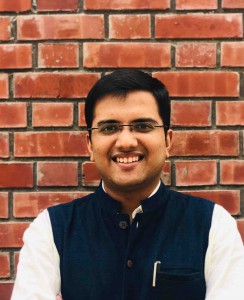 The new education policy has brought much awaited reforms for a long-term overhaul of the system.
In higher education: The college affiliation system which prevented curriculum innovations will be phased out. This will allow industry-linked curriculum and faster modifications based on industry's needs, therefore helping the students in placements.
Flexibility of subjects, credit transfer and multiple entry-exit points will ensure that everyone can complete a college education and learn the subjects of their choice. The students will not be restricted to narrow domains.
Teacher training institutes will be strengthened and linked to multidisciplinary universities. This will help India to prepare high quality teachers.
A common aptitude test for undergraduate admissions will ease off the pressure from students to prepare for multiple exams. The CAT will be designed in a way that most universities can identify the student skill set for admissions from the same test.
The policy does not mention anything on allowing foreign investments or for-profit education. This reform continues to lack in our system.
Dr. Niranjan Hiranandani, Provost – HSNC University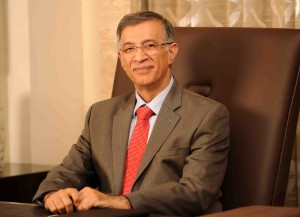 Dr. Hiranandani, with regards to the National Education Policy 2020 announced by the Ministry of Education says, "Industry lauds the reformatory step by Honorable PMO by announcing a National Education Policy 2020. This policy was long due, to disrupt the current education system and bring the transformation to learn and turn the future Indian minds. I am delighted to see a diverse policy that aims to meet the future learning needs which will engrain practical skill-based learning to shape the learners being Industry ready. The policy very well addresses most of the critical issues that daunt our current education landscape and brings about a totality in terms of the paradigm shift that we need for educated and skilled people in India. The NEP will offer multiple exit points in studies, which means that one could actually get into employment at different ages, different times, and different levels of education which is a thoughtful strategic structure.

As Indian employment breed faces a dichotomy with compartmentalized skillsets wherein many of them are unemployed due to lack of skill-based education. In the backdrop of this alarming scenario, NEP is a step in the right direction towards a radical shift in the education disciplinary system to bring exponential growth. To combat this issue, in June this year we announced a new cluster university called the HSNC University that constitutes – The HR College, KC College, and BTT College in Mumbai. The university aims to offer a liberal education system that fosters competitiveness, creative thinking, innovation, and other skill sets. I am pleased to see the National Education Policy 2020 be in sync with the vision of our University and look forward to it.
If implemented in true 'letter and spirit' by all stakeholders it will undoubtedly transform the overall educational ecosystem in the country and should be brought into force as early as possible as it is the need of the hour."
Dr. Akhil Shahani, Managing Director, Shahani Group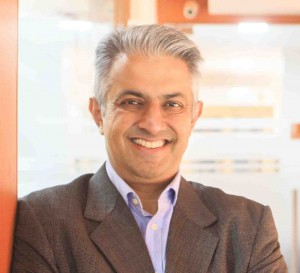 The New Education Policy should have been implemented years ago to enable India's education system to catch up with that of other fast-developing nations in Asia. The focus on light government regulation, multidisciplinary institutions and creating equivalence of vocational and academic streams are welcome, but these have been a part of other countries' education models for years. It would have been good to have some more innovative ideas implemented like recognition of pathway/twinning programs with foreign universities, permission for for-profit firms to set up schools & colleges, allowing corporate CSR funding for primary research in universities and allowing universities to offer online degrees to outside their geographical jurisdiction. As education is a state subject, it is important for the central government to create a mechanism to ensure each state implements these new policies effectively."
Mr. Sumesh Nair, Co-founder of Board Infinity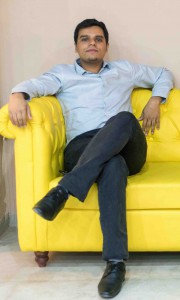 "50% gross enrollment target in higher education and multi disciplinary education are progressive measures towards creating a high potential workforce. Also, making more institutions go autonomous gives the flexibility to decide curriculum and pedagogy. If we are able to combine this with skill based education focusing on what the contemporary needs of the industry are, we will be able to create world class talent in India in pure absolute numbers because of our demographics".
Ms. Kavita Sahay Kerawalla, Vice Chairperson, VIBGYOR Group of Schools
The new NEP 2020 has reoriented the focus of education and trying to move away from rote-learning and memorising as core practices. Instead, there is a greater focus on testing concepts and knowledge application, and encouraging a more holistic development for students. With board exams now becoming low-stakes and students being able to choose the subjects in which they take board exams, there will be lesser pressure and more flexibility.
Rajiv Shah, CEO & Director, NMIMS Global Access School for Continuing Education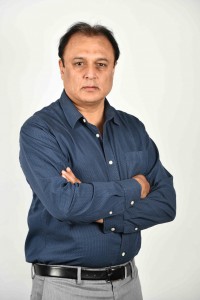 "We applaud the Indian government's vision to increase the Gross Enrolment Ratio (GER) from 25.7% currently to 50% by 2030. The government acknowledges that online and distance education will play a key role in achieving this goal by enhancing the offerings, improving access and providing increased opportunities for lifelong learning. This goal will boost the Indian economy and the per capita income.
We, at NMIMS Global Access, are committed to playing our part in achieving the 50%  GER mark and will continue to create programs that are at par with the highest quality in-class programmes and delivered online."
Prateek Shukla-Co-Founder & CEO, Masai School
"The New Education Policy is a long overdue but very welcome change! Given how much industries have evolved in the last few decades, this move will bridge the skill gap hopefully.
We are very excited about coding being introduced formally at grade 6. It would not only prepare the students for Industry 4.0, but also equip them with problem solving skills at the right age which will be valuable in all areas of life.
This also ties in to change in approach towards separation of streams, today roles are merging and we need cross functional thinking and capabilities in the next generation of the workforce.
However, the policy changes will result in expected outcomes only if we have quality teachers – interested in the roles. As of today, there's a huge shortfall in skilled & up to date teaching workforce. The career path of teaching requires a major revamp to attract the right kind of people."
Mr. Prajodh Rajan, Co-Founder & Group CEO- EuroKids International
"The New Education Policy, announced after 34 years, has many steps in the positive direction, expected to transform the Indian education system. We laud the inclusion & focus given to early childhood care and education (ECCE) as it brings to light the importance of early learning. Early childhood care and education play a vital role in building a foundation for lifelong learning and well-being for every child. The national mission on Foundational Literacy and Numeracy is the need of the hour. This comprehensive education policy, now aligned to global standards, will help the country build versatile, skilled and forward-looking future citizens."
Krishna Kumar, Founder & CEO, Simplilearn
"Forward looking and inclusive is what best defines the New Education Policy reforms announced by the Ministry of Education. In India where we have all been conditioned to be marks driven, the new policies introduce a fresh perspective of focusing on practical knowledge and skills rather than text book knowledge. This is indeed a progressive move which will aid in creating a skilled workforce for the future, closing in on the demand supply gap. Also with one regulatory body for university curriculum and the freedom to choose multidisciplinary specializations, this ensures uniformity in access to knowledge and the opportunity to pursue a career of your choice. Adding to this, the four year – multidisciplinary Bachelor's programme, with multiple exit options within this period, with appropriate certifications is an added benefit along with the ABC or the Academic Bank of Credit which gives a student the benefit of exploring various undergraduate programs or even taking a break from education without the stigma of tarnishing one's future.
Another highlight is the focus on the use of technology for learning, teaching and the introduction of e-content with a special focus on regional languages. The pandemic introduced a wave of demand for online learning and with this move, there are new growth opportunities which await the edtech sector. Edtech players will now look at new paths to expand their learner base, explore new markets especially in Tier 2 & 3 cities, and introduce new offerings which will cater to the needs of this upcoming consumer segment. The future holds a lot of promise and is for sure to welcome the birth of new edtech players." 

Md. Sajid Khan, Head of International Development at ACCA
"We applaud the Government for its vision of the New Education policy 2020, which will transform the higher education sector and empower our young generation with the right knowledge, skills, values and competencies, thereby laying a strong foundation for our economic growth and supporting Aatmanirbhar Bharat. ACCA highly commends this policy which has laid down a clear roadmap to transform India into a knowledge superpower having the right global talent the world needs."
Mr Atul Kulshrestha, Chairperson, FICCI Edtech Task Force and Chairman and MD, Extramarks
The New Education Policy strives to completely transform the school education sector by aiming to provide high quality education to all especially by integrating technology, implementing a new assessment methodology and using AI to track student performance to optimize their career.
Mr. Dilip Puri, Founder, ISH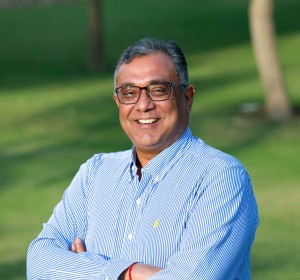 "The NEP can be a game changer for India as we progress towards becoming a middle income country. If implemented effectively, the policy can truly leverage India's demographic dividend, particularly in the higher education sector. Offering multi disciplinary education, flexible education pathways, improving the quality of teaching faculty, allowing foreign universitys to operate in India and greater autonomy for HEI's are all positive initiatives to produce a graduate profile of a student that can be compared with any global education system".
For information related to technology, visit HawksCode and EasyShiksha
Enroll Now – Learn How To Make Money Online