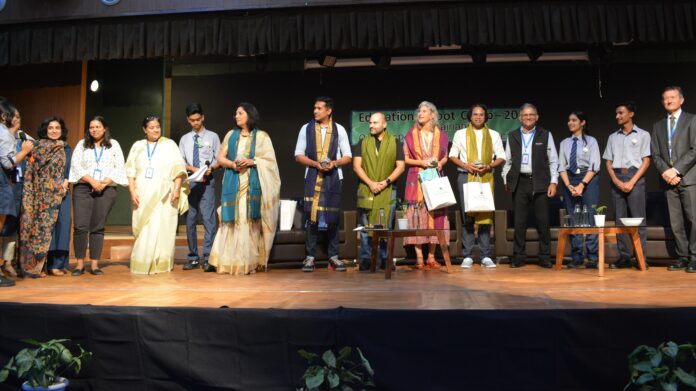 The month-long camp included start-up project presentations, panel discussions, interactive sessions and creative activities like poster making, poem, cartoon making and memes
Educators, scientists and industry experts from across the globe mentored and interacted with the students discussing different facets of climate change.
Noida, April 28, 2023– Shiv Nadar School, Noida (a not-for-profit initiative of the Shiv Nadar Foundation in K12 education) recently concluded the 3rd edition of its scientific awareness event, Educational Boot Camp (EBC) 2023 in association with the Indian Youth Nuclear Society (IYNS). The purpose of the camp was to increase the general understanding of sustainable development goals (SDGs) and climate change challenges, with a focus on four key SDGs: gender equality, innovation, sustainable cities, and climate action. The camp provided a platform for students to learn, share ideas, and collaborate with experts and peers from different parts of the world. The day ended with the announcement of the winners. Team Swachh Bin from Shiv Nadar School, comprising students Swinzal and Navya, who pitched the idea on waste management, won the first prize.
ALSO READ: Being financially responsible at a young age – why does it matter?
The camp witnessed participation from around 2000 students from Grade 5 to the undergraduate level. Students from 15 schools in Delhi NCR, including Bal Bharati Public School, Genesis Global School, Noida, Podar International School, and Delhi Public School Noida, participated in the camp along with students from the VidyaGyan Leadership Academy and Shiv Nadar University, Delhi-NCR. 
Ms. Vinita Sharat, the STEAM Coordinator at Shiv Nadar School, highlighted that the most significant aspect of the boot camp was the Start-up Project Presentations conducted by the students of various schools. The projects addressed a wide range of environmental challenges, including Delhi Pollution, Clean Drinking Water, Waste Management, Green City Development, Extreme Weather Events, CO2 Sequestration, Loss of Flora and Fauna, and Insufficient Ground Water Availability. She praised the students for demonstrating a comprehensive understanding of the issues and coming up with creative and viable solutions.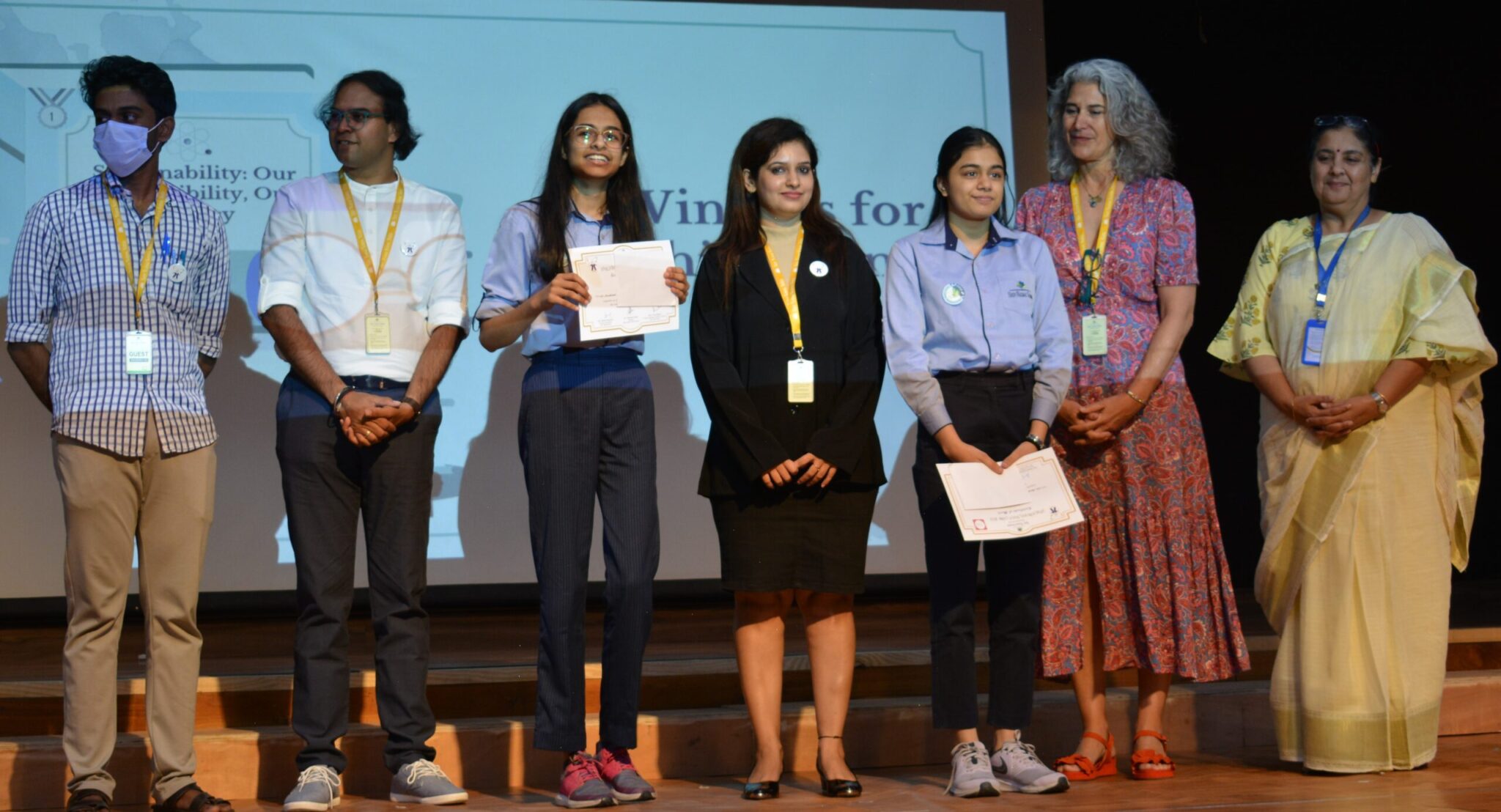 Dr. Nitendra Singh, Nuclear Scientist and Nuclear Safety Expert, Founder & President of the Indian Youth Nuclear Society (IYNS), expressed his appreciation for Shiv Nadar School's endeavour in hosting IYNS's flagship Educational Boot Camp (EBC) for students. He said, "EBC'23 was a commendable and collaborative effort by Shiv Nadar School & IYNS to raise awareness about climate change and Sustainable Development Goals (SDGs). This event was an excellent opportunity for students to learn and connect with industry experts, academia and connect with peers. The dedication and enthusiasm of the students in tackling climate change issues were truly inspiring. The idea of addressing global systemic Issues with local – innovative solutions was very well inculcated."
Director of Education, Shiv Nadar School, Shashi Banerjee, highlighted the unique learning opportunities the initiative provided for students to collaborate, network, and exchange ideas with scientists and industry experts across the world, thus broadening their understanding. She emphasised that the school's educational philosophy is centred on the idea of experiential learning, which is perfectly reflected through the boot camp. She added, "We believe in nurturing a scientific temperament, promoting empathy towards every living being and fostering a global mindset in all aspects of school life. The students worked for nearly a month, presented their start-up pitches on social, economic, or environmental issues, and devised local and simple solutions.

It is heartening to see that the students were able to engage and learn from the distinguished scientists and educators who participated in the initiative while allowing them to think critically and solve challenging problems. Thus, helping develop skills such as research, teamwork, planning, goal setting and project management during the process."
During the two-day culmination event, scientists and educators conducted interactive sessions on topics like Clean Technologies and Innovations, Sustainable Industrialization and Sustainable Smart Cities. During the event, students and experts engaged in discussions on several pressing issues related to climate change, including Women in STEM (Gender Equalities), the Role of Innovation and iSTEAM education in combating climate change, and the benefits of educational institutions-industry partnerships in bridging the gap between academia and industry, and promoting entrepreneurship. The event aimed to provide students with an in-depth understanding of climate issues and their potential solutions, enabling them to make informed decisions and contribute positively to society. This initiative has further led to a few students from Shiv Nadar School getting an opportunity for the first time to intern with the prestigious ITER in France, which is an international nuclear fusion research and engineering megaproject aimed at creating energy through a fusion process similar to that of the Sun.
The event witnessed the participation of renowned personalities from various fields as jury and panellists. Among them were Shira Tabachnikoff, Stakeholder Relations and Internal Communications Manager/Deputy Head of Communications at ITER Organization, France; Dr. Nitendra Singh, a Nuclear Safety Engineer at ITER Organization; Anand Narasimhan, a TV Journalist and Anchor at Network 18; Rajbir Sandhu, the Head of Department for English at Vivek High School, who is the Regional Support Manager for South East Asia and the Gulf Region at Round Square; Jeevesh Kumar, Founder & CEO of Greenscape; Ganesh V, a Scientific Officer at BARC, Dr Jehaan Nicholson, Advance Tech and Media Manager at IYNS and Ankita SM, Training Manager at IIT Bombay. These experts provided valuable insights and perspectives during interactive sessions on various topics related to climate change and sustainable development.
About Shiv Nadar School
The Shiv Nadar School is a not-for-profit initiative of the Shiv Nadar Foundation in K12 private education to deliver educational excellence and provide "Education for Life". With three campuses in the NCR and one in Chennai, Shiv Nadar School provides students with an environment that challenges them to discover their talent and skills while aiming to nurture ethical, respectful, happy, and purposeful citizens of society. 5464 students and their parents, along with a team of around 900 educators, are a part of the Shiv Nadar School family.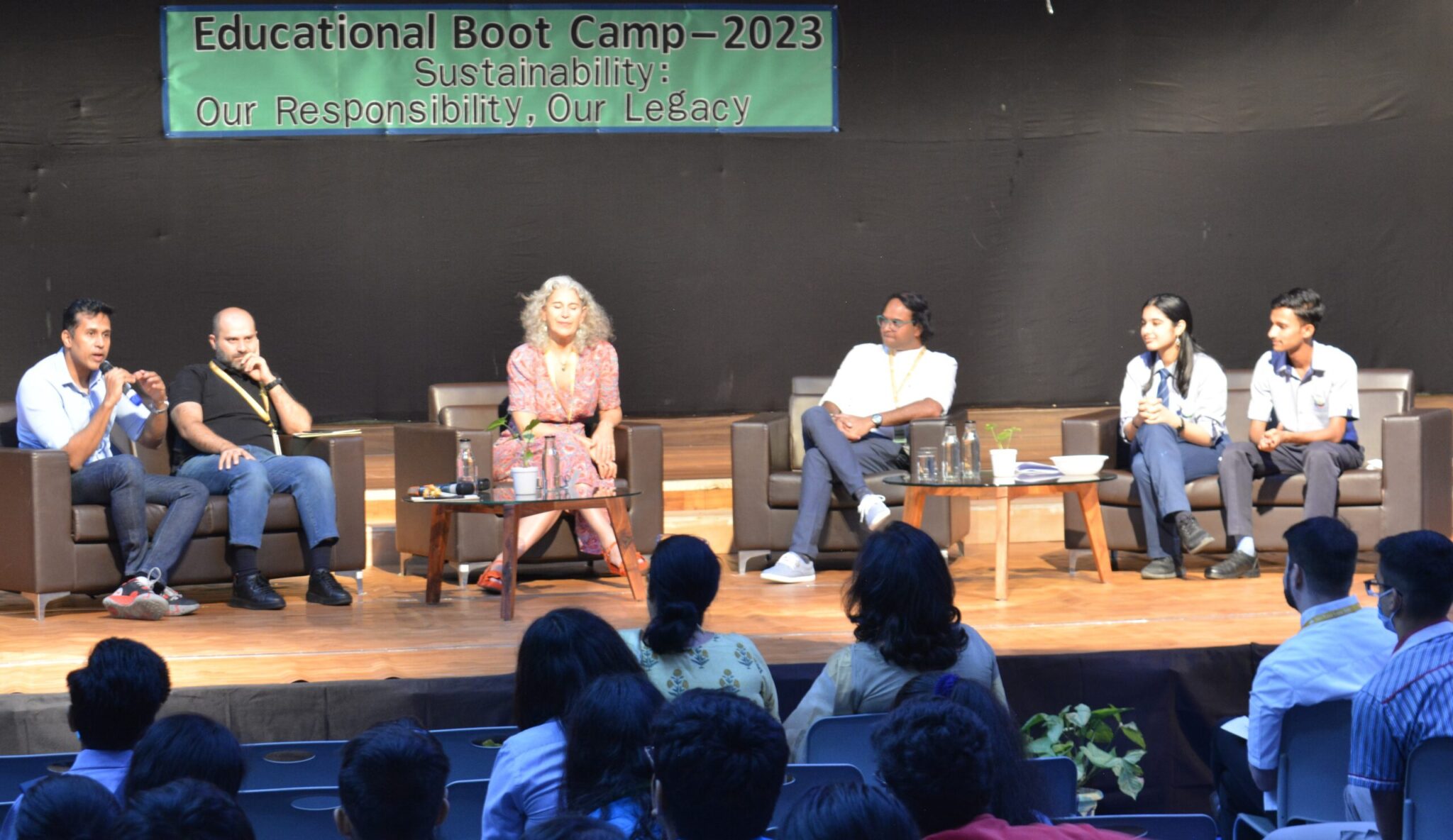 About Shiv Nadar Foundation
Established in 1994, by Shiv Nadar, Founder, HCL – a US$12.3 billion leading global technology enterprise, the Foundation is committed to the creation of a more equitable, merit-based society by empowering individuals through transformational education, and to bridge the socio-economic divide. Over the last 27 years the Foundation has directly touched the lives of over 36,000 alumni and students through its marquee institutions in literacy, K12 and higher education. Today, the Foundation has a community of over 100,000 constituents, which includes not only globally dispersed alumni and students but also faculty members, corporate executives, and extended families.
The Foundation has invested over US$1.1 billion in its seven landmark institutions and initiatives across education and art. Currently close to 14,000 students and over 2,000 faculty are part of the Foundation along with more than 22,000 strong globally dispersed alumni community.
The Foundation's students have gone to study at some of the best institutions globally including the Ivy League in the US and top universities in other countries including Australia, Singapore, China and UK. Students are also working in major corporations, including Goldman Sachs, Honda, HP, Schindler, and several others both in India and across other geographies. Faculty across the Foundation institutions are drawn from the best Indian and international universities, with a strong focus on research and innovation.
The Shiv Nadar Foundation pursues the philosophy of 'Creative Philanthropy'. It is a powerful model which envisages creation of institutions that are built to last and continue to impact future generations. It is an approach that allows sustained institutionalized philanthropy for long-term, high impact, socio-economic transformation.
This year educate yourself and develop your career with EasyShiksha