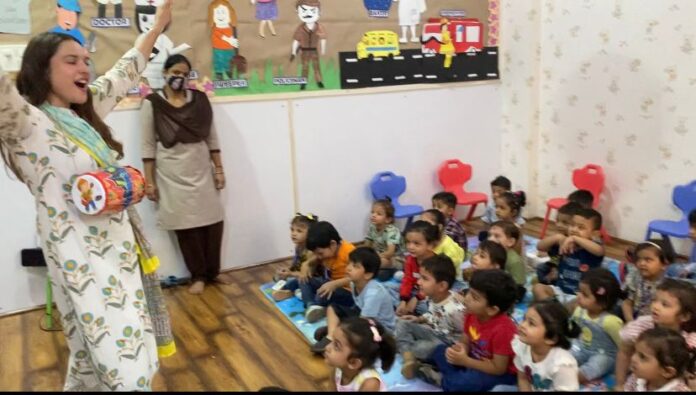 Shri Ram Wonder Years School celebrated Hindi Diwas on September 14 to commemorate the relevance, wisdom and value of the Hindi language. Hindi is one of the major languages used in India as a large portion of the country's population knows and uses the language. To honor the language, Hindi Diwas is celebrated every year on September 14, 2022. The event commenced with a Gayatri Mantra and lighting of lamp.
Students from various classes participated in competitions and activities organised for them. Variety of activities were conducted for children like rhymes recitation, story session in hindi.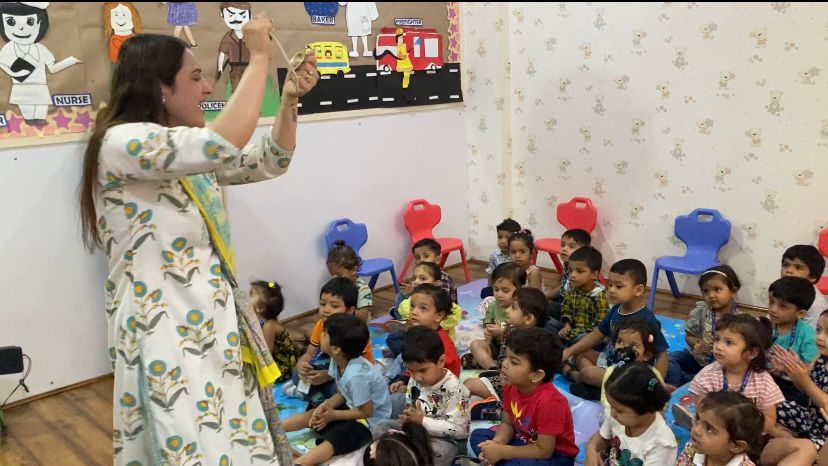 ALSO READ : Pacific World School bags The Award For Most Innovative School
Tiny tots were enthralled and were seen engaging, actively participating in the event which made the celebration more cheerful and pleasant. One of the activities performed by students was introducing themselves in Hindi where each student presented himself very well and creatively. Through all these competitions students learnt and understood the essence of Mother-tongue. The Principal, teachers encouraged and appreciated students for showcasing incredible performance.
Few tiny tots were wearing their own imaginative made hindi diwas badge to observe the occasion in their special way. The participants recited different theme-based rhymes accompanying beautiful expressions which garnered attention of the audience. Students also enjoyed story session where students were dressed based on their characters. Everyone from Principal to faculties relished the occasion to the fullest. It was a memorable event ending with the National Anthem.
Shubhi Soni, Head of School, TSWY, said "I am elated to see wonderful celebrations of Hindi Diwas and amazing performances by students.  Each and every student did great work and demonstrated astonishing and surprising talents which grabbed  our attention. I would like to congratulate students and applaud them for their performances and congratulate faculties for organising the event commendably. They have put their utmost efforts to make Hindi Diwas remarkable and special. The event spread the light and beauty of Hindi among students. I am looking forward to seeing such stunning performances from students"
Visit EasyShiksha for skill development courses