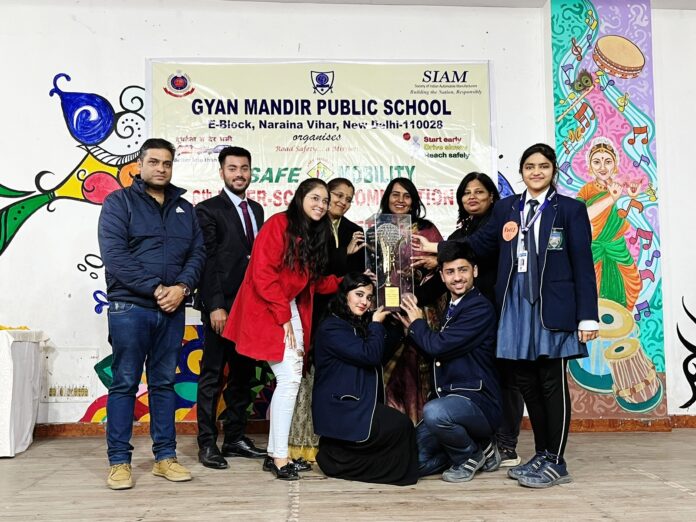 Competition organised as a part of Road Safety Initiative of SIAM- सुरक्षित सफर (SAFE JOURNEY)
New Delhi, 23 December 2022: With the vision of promoting safe mobility across the nation from a grass-root level, Society of Indian Automobile Manufacturers (SIAM) organised the 8th Inter-School Competition on 'Road Safety', scheduled between 22nd December, 2022 and 23rd December, 2022. Under the Road Safety Initiative of SIAM- सुरक्षित सफर (SAFE JOURNEY), this event was conducted in association with Delhi Traffic Police and Gyan Mandir Public School, Naraina Vihar, New Delhi. The two-day long competition witnessed students participating in a multitude of activities, aimed at sensitising them to issues pertaining to 'Safe Mobility'.
The inter-school competition on Safe Mobility, an annual feature, is an attempt to sensitize children on various issues related to road safety as well as to spread awareness regarding their responsibility towards themselves, their family, the society and the country at large. The event provided an opportunity for children to explore and exhibit their imagination and creativity and further enhance their critical thinking skills to ensure safer mobility on roads.
The program included various competitions centred around the theme of road safety and safe mobility. Students from all age groups were engaged through several activities including 'E-Poster making', 'Jingle', Logo Designing', 'Presentation on road safety', 'Brochure Designing', 'Movie Making', 'Photography', etc.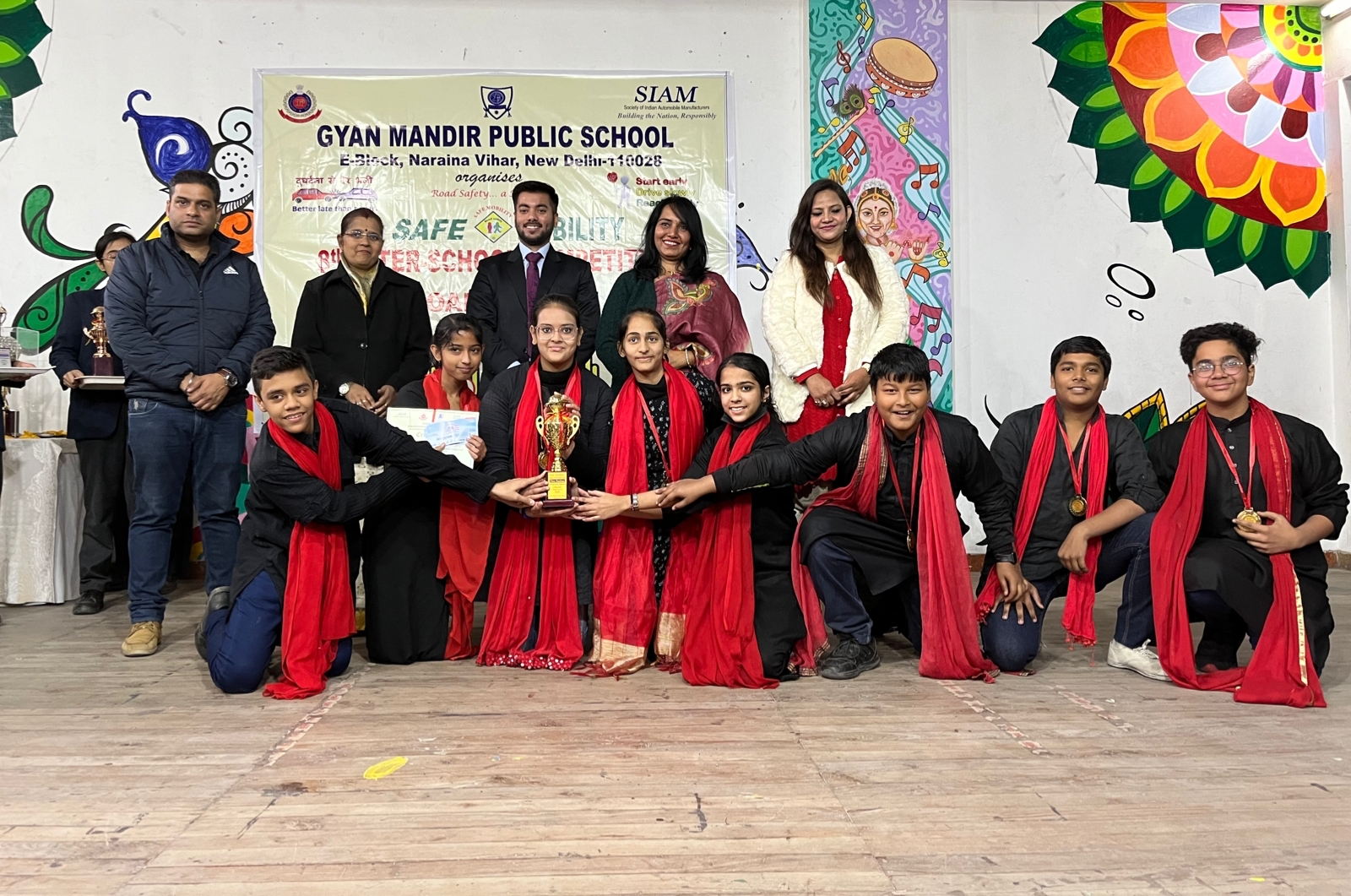 Approximately 1,000 students from various schools participated in the inter-school competition. The activities were judged by experts in their respective fields, which ensured unbiased and transparent results.
A special team from Traffic Police, Delhi was also invited to address the participating students and teachers about the safe practices to be followed while on road.
Talking on the initiative, Mr. Prashant K Banerjee, Executive Director, SIAM, said, "It is essential to instil the importance of road safety amongst children, from a very tender age. Road safety is a critical issue, which must be addressed through active participation from all stakeholders in making mobility safe for the society and for their own selves. This sensitisation activity combined learning with game plays so that the critical aspects of road safety education can be more readily absorbed by the children. The long standing association with Delhi Traffic Police and Gyan Mandir Public School helped us in this endeavour in promoting the cause of road safety. The program witnessed such enthusiastic participation of children from so many different schools. We will be looking forward to conduct many of these competitions in the future.
The inter-school competition resonates with SIAM's commitment towards safer mobility and to inculcate a sense of responsibility among children for making Indian roads safer for everyone. Over the years, SIAM has been engaging with governments, corporates, and various stakeholders in an effort to advocate the message of Safe Mobility across the nation.
Also Read: Hyderabad's Biggest Kids expo focusing on futuristic subjects and concepts kicked off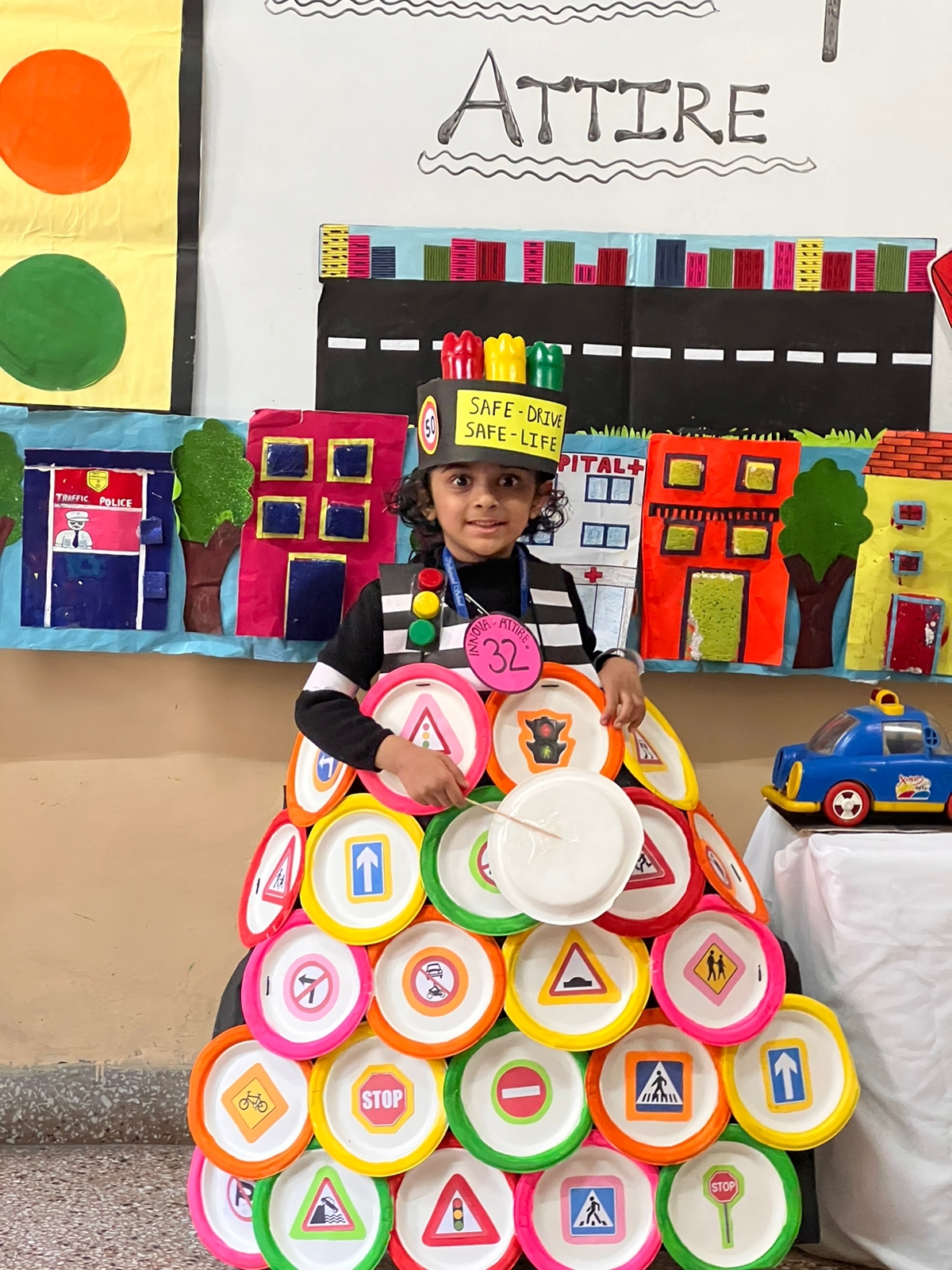 About SIAM 
The Society of Indian Automobile Manufacturers (SIAM) is a not-for-profit apex national body representing all major vehicle and vehicular engine manufacturers in India. SIAM works towards supporting the sustainable development of the Indian Automobile Industry with the vision that India emerges as the destination of choice in the world for the design and manufacture of automobiles. It also works towards facilitating the enhancement of the competitiveness of the Indian Automobile Industry, reducing the cost of vehicles, increasing productivity, and achieving global standards of quality. 
Visit EasyShiksha for skill development courses