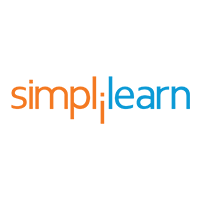 The convocation ceremony was attended by Prof. Aly L Gamal – Assistant Professor, Purdue University and Mr. Karandeep Singh – Chief Financial Officer, Simplilearn.
The convocation was a joint celebration held by Simplilearn and Purdue University to felicitate the meritorious students on completing their respective programs.
Delhi, June 24, 2022: Simplilearn, the world's #1 online boot camp for digital economy skills training, hosted its 6th convocation with Purdue University to felicitate 2,562 learners for successfully completing their respective post graduate programs. Gracing the event with their presence were Prof. Aly L Gamal – Assistant Professor, Purdue University, Prof. Bart Collins – Guest of Honour, and Mr. Karandeep Singh – Chief Financial Officer, Simplilearn.
ALSO READ: https://news.easyshiksha.com/truman-state-university-extends-application-timeline-for-stem-and-non-stem-courses-for-the-fall-2022-intake/ 
The convocation ceremony was held to felicitate the meritorious students on their accomplishments. It was a joint celebration by Purdue University and Simplilearn to acknowledge the successful completion of the various post graduate programs of learners in the following categories: Data Science, Artificial Intelligence, Business Analytics, Digital Marketing, Data Engineering, and Digital Transformation. The convocation ceremony witnessed zealous students filled with enthusiasm and energy upon completing their programs successfully.
Speaking at the convocation, Mr. Karandeep Singh, Chief Financial Officer, Simplilearn, said, "I would like to congratulate the students on the successful completion of their graduation. The industry dynamics have changed, leading to upskilling becoming one of the top priorities and necessities for freshers and seasoned professionals alike. Simplilearn has always been at the forefront of upskilling students with industry-relevant programs. We are delighted to have upskilled 2,562 students with relevant digital economy skills in this graduating group, and we look forward to seeing all of them shine in their respective careers."

Prof. Bart Collins, Guest of Honour, said, "It gives me immense pleasure to be surrounded by a batch of more than 2,500 students who will shine as tomorrow's industry leaders. Given its industry relevance, the knowledge and skills developed during this program will surely benefit the learners in various stages of their careers. I wish them the best of luck for their future endeavors."
Congratulating the graduates, Prof. Aly L Gamal, Assistant Professor, Purdue University, said, "I am delighted to be amongst a batch of students who are enthusiastic, dedicated, and eager to learn and grow. Your sincerity and quest for knowledge will enable you to overcome challenges with respect to meeting industry demands. The expertise acquired in the programs of Data Engineering, Digital Marketing, Business Analytics, and Data Transformation will enable you to stay relevant in the age of digital skills and keep moving forward. I wish you all the best for the future and hope the skills learned today will benefit you in the long run."
Li Lian Lim, completed Post Graduate Program in Digital Marketing, "I ventured into this course, not really knowing how much I would learn, or whether it will be useful to me, or good value for money. However, I remember watching the video of the foundation course and thinking to myself, wow they have pretty good lecturers here. The content was so complete. I know people who have done marketing degrees but they haven't learned what I learned in Simplilearn. There are so many things that I can do and know how to do now."
He added, "This course is so practical, yet is grounded by good theory. I feel confident now to build a successful digital marketing strategy for any business that I know well. To me the course is definitely worth it if you put in the effort. A special shout-out to Simplilearn team who always attended to my queries and motivated me to finish the course."
This is the 6th convocation ceremony hosted by Simplilearn and Purdue University. Since this is a quarterly event, the next one will be held sometime around August or September.
About Simplilearn
Founded in 2010 and based in San Francisco, California, and Bangalore, India, Simplilearn is the world's #1 online Bootcamp for digital economy skills training. Simplilearn offers access to world-class work-ready training to individuals and businesses around the world. The Bootcamps are designed and delivered with world-renowned universities, top corporations, and leading industry bodies via live online classes featuring top industry practitioners, sought-after trainers, and global leaders. From college students and early career professionals to managers, executives, small businesses, and big corporations, Simplilearn role-based, skill-focused, industry-recognized, and globally relevant training programs are ideal upskilling solutions for diverse career or/and business goals.
visit EasyShiksha for skill development