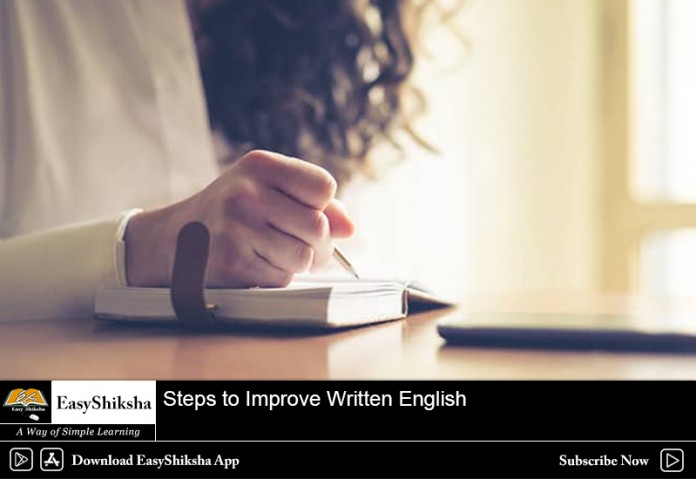 Writing good English is a challenge for many people. This is because you have to select the right kind of vocabulary and phrases for your work to not only look more appealing but also convey your message clearly. Additionally, you need to embrace good grammar, spelling, and punctuation skills so that you work does not contain errors from the beginning to the end. However, this can be quite challenging and overwhelming as you have to know what perfect essay papers entail.

Important Announcement – EasyShiksha has now started Online Internship Program "Ab India Sikhega Ghar Se"

Top Virtual Reality Courses
More Courses With Certification
But, this should not worry you that much. You can always order essay writing help and let the team of professional writers from writing services help you out. They produce high-quality papers which help many students get the grades they have been dreaming about. Hence, you should not bother and worry about improving your English writing skills. Also, below are some tips you can use to learn how to improve your writing skills.
How to Improve Written English
Enlarge your vocabulary
To clearly express yourself, you need to have good active vocabulary. This does not necessarily mean having the ability to recognize many words. But, it means being able to correctly use them. You can enlarge your vocabulary by learning new words and vocabulary which contain sentences. When learning a new word or phrase, try learning its different forms and the prepositions that are often used with it.
Improve your spelling
Top Software Engineering Courses
Another essential tip you can use to learn to write English is improving your spelling. Good English incorporates ideal spelling skills. As a person looking to perfect your English writing skills, you need to know how to spell words correctly. Spelling words and phrases incorrectly alters the meaning or purpose of your sentences. For instance, words such as hair and hare, or bear and bear are pronounced the same but have different meanings. Thus, you need to know how to spell words and phrases and distinguish their meanings. Incorrect spelling also makes it hard for the audience to understand what you are writing. They try very hard to figure out how you work makes sense. And when they are unable to, most of them lose interest in it.
Read more and regularly
Reading is one of the most efficient and most effective improve English writing skills exercises you can use to enhance your English writing skills. Through reading, you learn how other writers choose their words as well as equip yourself with more knowledge about a particular subject. Hence, you need to read more books, articles, magazines, and newspapers to understand how the writers make their stories perfect and interesting.
Reading more also helps you to understand the various styles of writing you can use in your work. So consider reading regularly. And while at it, choose books, magazines, articles, and newspapers which have content that interests you. Learning how to write good English should not be boring. So, read each material as many times as possible to ensure you comprehend how to use words and expressions in your work.
Master your grammar skills
Grammar is very important when it comes to learning writing skills. This is because it helps to enhance the quality of your writing. Additionally, it makes your work to look polished and more appealing. Thus, you need to ensure you use the right tense in your work. Also, remember to use the correct form of punctuation so that your work does not look less clear and lack a smooth and systematic flow.
After writing your paper or article, ensure you proofread it more than once. Look for general mistakes during the first proofreading process and look for grammatical and punctuation errors in the second proofreading process.
A lot of practice
As the adage goes, 'Practice makes perfect.' A lot of practice will help you improve on your English writing skills. Continuous practice helps you to identify your strengths and weaknesses. You are able to realize what you are good at and what you need to perfect in. Additionally, regular writing practice helps you to track the progress you are making. This helps you know whether you need to work extra hard or if you are advancing in the right manner.
After reading various books and articles, use what you have gathered and write something. Do not stop there. Continue reading many books and write as many articles as you can.
In conclusion, writing can be an overwhelming experience for many people. Many individuals do not know what they ought to do to perfect their writing skills. Some resort to seeking help from resume writing or essay writing services. Well, these services can help you immensely as they have professional writers who can guide and help you improve your writing skills. Nonetheless, you can also consider using the tips and techniques discussed above. These tips prove beneficial as they are a step by step guide towards improving your writing skills thereby enhancing your English. So, you do not need to sit and wonder how you can improve your written English when you can seek professional help from a writing service or consider using the tips discussed above.
—————————————————————————————————————————————–
Sign up / Register with EasyShiksha or Download the app and get free online education account. Get latest Jobs Notification & Current Affairs. You can access more than 50 free online courses, various computer and SSC Bank Railway test series and find your career options. You can Sign up with Facebook
Top Networking Online Courses
More Courses With Certification
Empower your team. Lead the industry
Get a subscription to a library of online courses and digital learning tools for your organization with EasyShiksha
Request Now
ALSO READ: social-media-shows-news-ways-to-bring-in-the-joy-of-friendship
Get Course: Intro-to-Crowdfunding-Provided-By-FinTech-School