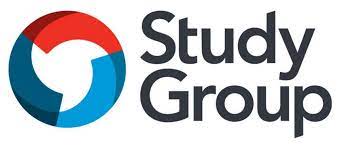 21st November 2022: Study Group, India's leading global education provider for students, has emerged as the flagbearer for Indian students aspiring to study in the States. Now, there is further reason to rejoice for students and stakeholders as the company's North American partner Universities emerged amongst the top 10% amid 4,500 American universities.
James Madison University
James Madison University, Study Group's longest-standing U.S. partner, is now a top national university, having previously been designated as a regional university in the southern U.S. Now ranked as the #151 national university in the U.S., JMU is amongst the top 3.3% of all U.S. universities. Students are highly engaged with their professors at JMU, as demonstrated by the #41 undergraduate teaching ranking for the university. U.S. News & World Report highlights JMU in other areas as well: #72 top public schools (top 32% of all 277 national public universities); #18 best engineering program (non-doctorate-offering schools); and #108 best undergraduate business program.
Baylor University
Baylor University is ranked #77 in the nation by U.S. News & World Report, placing this prestigious university in the top 1.7% of all U.S. institutions. Baylor received high rankings for its focus on student success, being named #10 in the nation for best first-year student experience as well as the #16 for best undergraduate teaching, #20 for most innovative schools, and #21 for undergraduate research / creative projects. The university is highly ranked for subject-specific programs as well: #64 undergraduate business programs, with rankings of #8 in entrepreneurship and #44 in accounting, #104 undergraduate engineering programs (doctorate-offering schools), and #141 undergraduate computer science program.
DePaul University
DePaul University is ranked as the #137 top national university, listing this highly recognizable university in the top 3% of all US institutions, with a best value ranking of #65. Also, DePaul's undergraduate programs are amongst the top in the nation: #86 for business and #172 for computer science.
Speaking on the occasion, Karan Lalit, Regional Director of India, Study Group, said," We would like to congratulate our American partner universities on the recognition of the high-quality education they provide to students from across the world, which is highlighted in these important rankings. Students enrolling at these universities benefit from outstanding teaching and a supportive study environment. They also give back as part of a vibrant international community, which is an asset to all students, whether from the US or overseas. We are also delighted our graduates enjoy such an excellent foundation for their chosen careers, one which will rightly be recognised around the world."
Other Notable Rankings
Study Group's other partner universities achieved the following national rankings, placing them in the top 10% of all universities in the U.S.
University of Hartford: #234 in the nation (top 5%) with a #70 ranking for best engineering program (non-doctorate-offering school)
Florida Atlantic University: #263 in the nation (top 6%) with the #26 best undergraduate international business program and a top 175 overall undergraduate business program
Lipscomb University: #212 in the nation
Long Island University: Top 450 university
Texas A&M University – Corpus Christi: Top 450 university with a #70 ranking for best engineering program (non-doctorate offering school)
Additionally, Western Washington University is a highly ranking regional university, at #14 in the Regional West, and its undergraduate engineering program is ranked #59 (non-doctorate-offering school).
Also Read: Quotes around World Youth Skills Day 2022
About Study Group: Study Group's mission is to be the leading provider of international education and its vision is to build a better world through education. Study Group partners with 34 universities worldwide, to deliver academic pathway programmes (e.g., Foundation Year, International Year 1/Diploma, and Pre-Masters courses), which broaden access to high-quality, global Higher Education opportunities for thousands of international students every year, across all subject areas.
Over the past 25 years, we have established a market-leading position in the international education sector, by developing partnerships with universities in the UK, Europe, Australia, New Zealand and North America, focused on supporting successful student progression to higher education and employment. Our partners include leading 'Russell Group' UK universities and 'Group of Eight' Australian Higher Education Institutions.
Insendi, a leading-edge education technology company is now an integral part of Study Group. Insendi's education technology expertise enables Study Group to deliver transformative experiential, intuitive and accessible online learning experiences for students with the best, most pedagogically powerful digital tools available. Study Group is the currently the Global Education Investor Awards Pathway Company of the Year
Visit EasyShiksha for skill development